When it comes to capturing the essence of love before the big day, Delhi offers an array of stunning locations that are nothing short of magical. From historic landmarks to picturesque parks and modern architectural wonders, the capital city is a treasure trove for pre-wedding shoots. In this blog, we'll take you on a tour of some of the most enchanting pre-wedding shoot locations in Delhi that won't break the bank.
Lodhi Gardens: A Lush Green Oasis
Nestled amidst the hustle and bustle of the city, Lodhi Gardens stands as an oasis of tranquility. This lush green park boasts beautifully landscaped gardens, historic tombs, and serene lakes. With its rustic architecture and abundant greenery, it's the perfect setting for a pre-wedding shoot in Delhi. The best part? It's budget-friendly! You can capture your love story in this natural paradise without burning a hole in your pocket.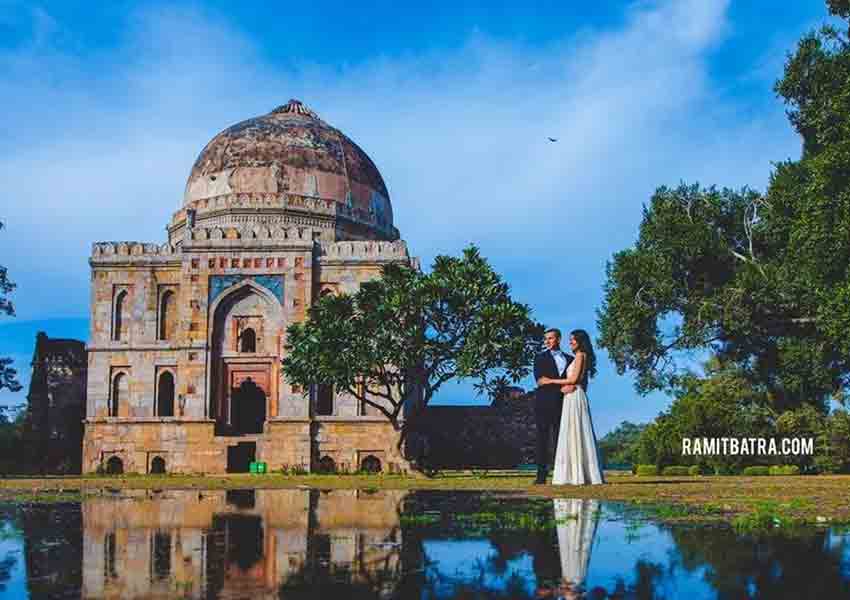 India Gate: Eternal Romance Under the Arch
Nothing symbolizes Delhi's charm like the iconic India Gate. This colossal structure is not just a war memorial; it's also a symbol of eternal love. The warm glow of street lamps and the romantic ambiance make it an ideal spot for pre-wedding shoots. Capture your love story under the arch, with the iconic monument in the background, for a touch of timeless elegance. The best part is that it's a cost-effective choice, allowing you to create beautiful memories without worrying about the budget.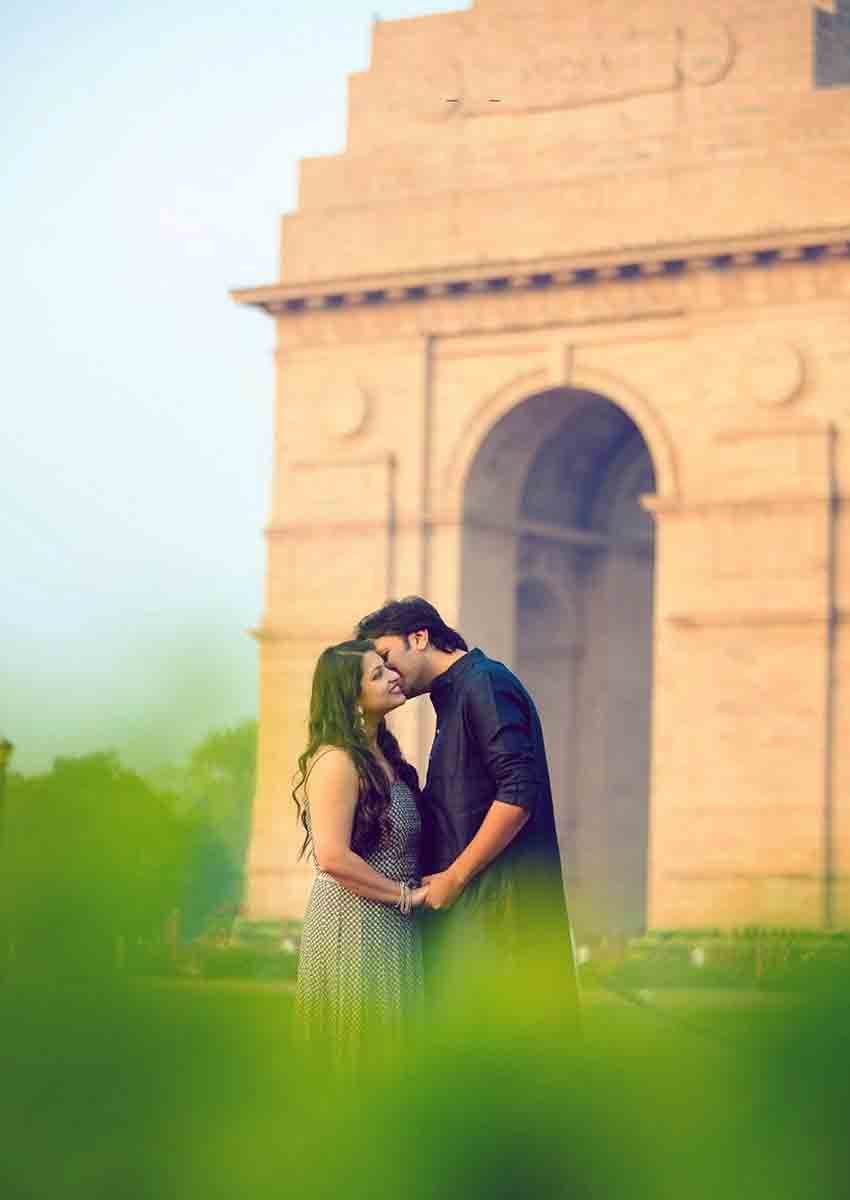 Hauz Khas Village: A Bohemian Dream
For couples looking for a more eclectic and bohemian vibe, Hauz Khas Village is the place to be. This trendy location offers a blend of urban chic and historical charm. With its graffiti-covered walls, ancient ruins, and scenic lakeside views, Hauz Khas Village provides a unique backdrop for your pre-wedding shoot in Delhi. It's easy on the pocket too, making it a popular choice among couples who want a dash of quirkiness in their photos.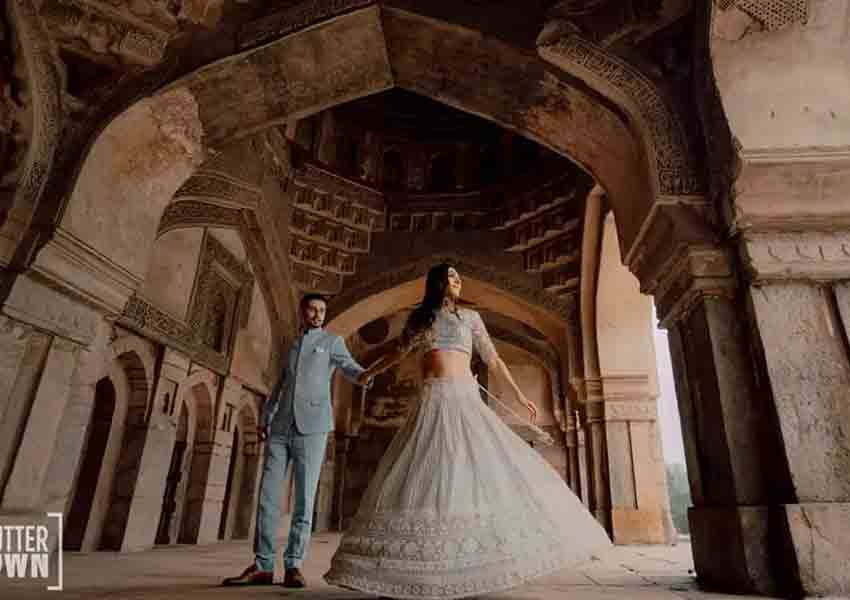 Humayun's Tomb: A Regal Affair
If you're dreaming of a pre-wedding shoot that exudes regal elegance, Humayun's Tomb is your answer. This UNESCO World Heritage Site is a masterpiece of Mughal architecture, featuring grand archways, intricate carvings, and beautifully landscaped gardens. The timeless beauty of this location adds a touch of royalty to your pre-wedding photoshoot. While it may cost a bit more compared to other locations, the results are bound to be worth every penny.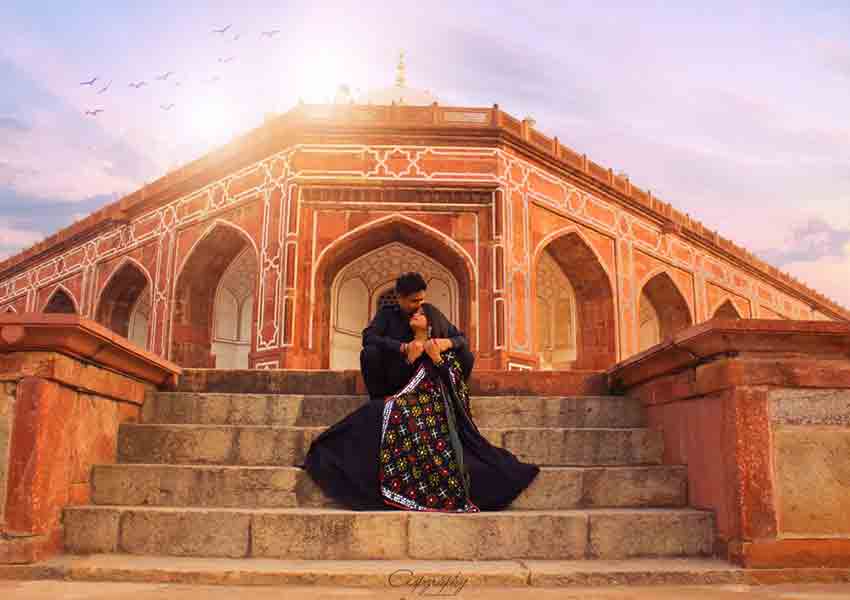 Connaught Place: Urban Love Story
For couples who want to showcase their love story against the backdrop of modern Delhi, Connaught Place (CP) is the go-to location. This bustling commercial hub transforms into a dreamy wonderland after sunset, with its iconic white pillars and vibrant city lights. The contrast of contemporary vibes against historic architecture offers a unique charm that's hard to resist. Plus, shooting in CP is budget-friendly, ensuring you get incredible shots without breaking the bank.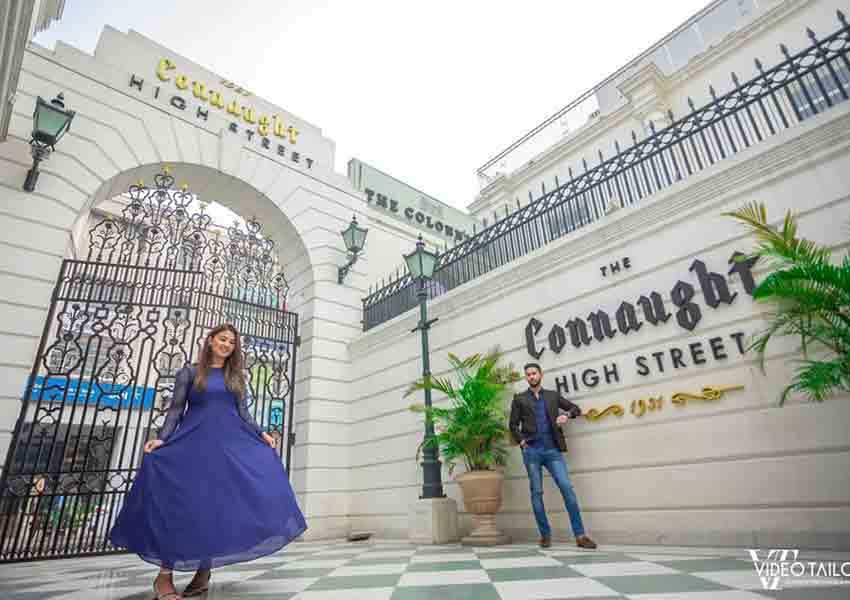 Qutub Minar: Monumental Love
Qutub Minar, another UNESCO World Heritage Site, is a testament to Delhi's rich history. Its towering minaret, surrounded by ancient ruins, creates a captivating setting for a pre-wedding shoot. The intricate details and the play of light and shadow make for stunning photographs. While it may cost a little more to shoot here, the timeless beauty and historical significance of Qutub Minar make it an excellent choice for couples seeking a touch of grandeur.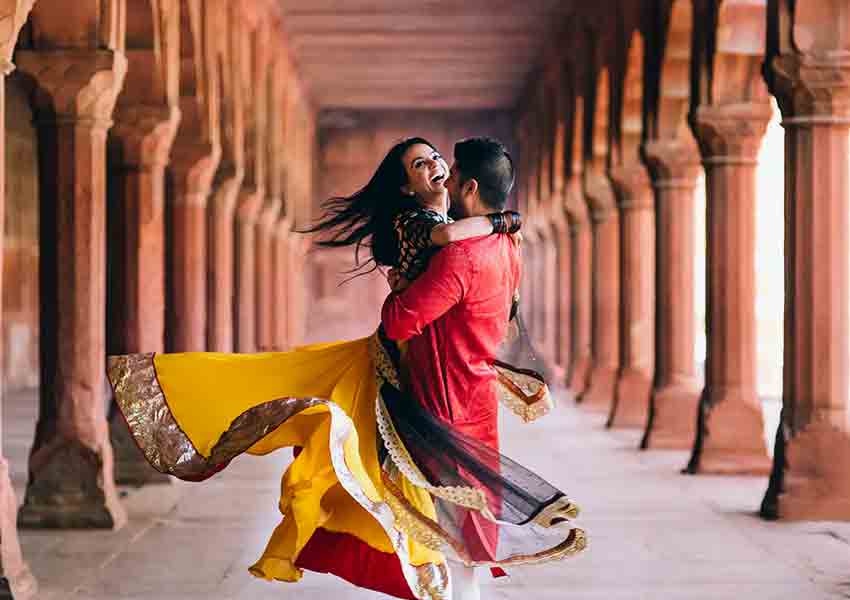 Agrasen Ki Baoli: Step into Romance
For couples looking for a unique and offbeat location, Agrasen Ki Baoli fits the bill perfectly. This historical stepwell, hidden amidst the hustle of Connaught Place, offers a mysterious and romantic ambiance. The symmetrical steps and the play of sunlight filtering through the narrow passage create a magical setting. The best part? It's an affordable option, allowing you to capture your love story in a one-of-a-kind location without exceeding your budget.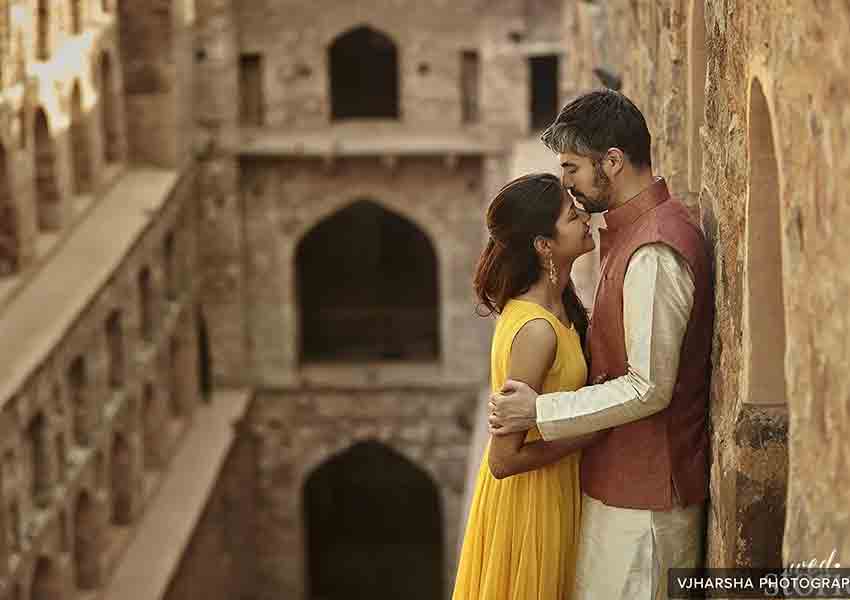 Champa Gali: Quaint and Charming
Nestled in the heart of Delhi, Champa Gali is a hidden gem waiting to be explored. This narrow alleyway is adorned with quirky cafes, street art, and a rustic, village-like charm. If you're looking for an intimate and cozy pre-wedding shoot location, Champa Gali offers the perfect backdrop. The cost is reasonable, and the unique surroundings make for some truly Instagram-worthy shots.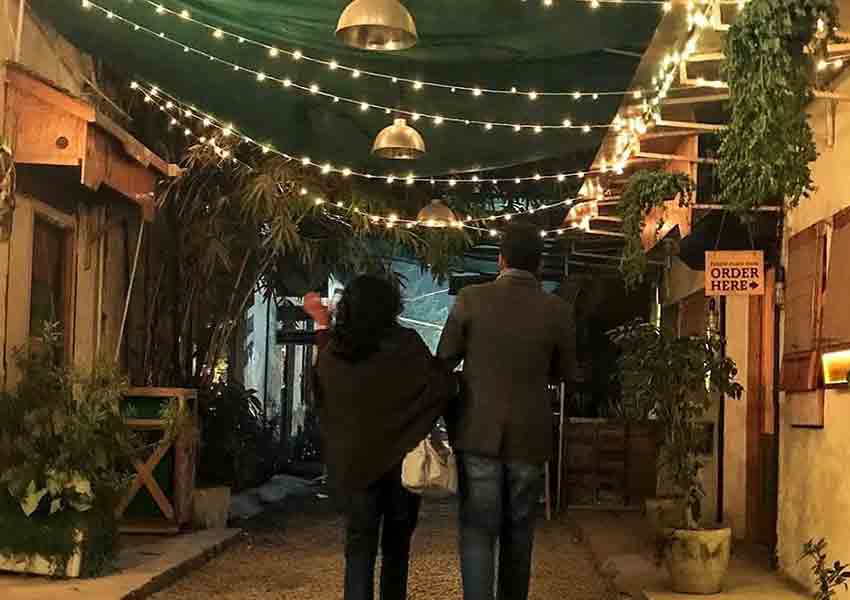 Nehru Park: A Natural Paradise
Escape the chaos of the city and head to Nehru Park for a pre-wedding shoot surrounded by nature's beauty. This peaceful park, located in the heart of Delhi, offers a serene and green backdrop for your love story. The tranquil lakes, lush lawns, and blooming flowers make for a refreshing setting. The best part is that it won't dent your wallet, allowing you to create beautiful memories without the stress of high costs.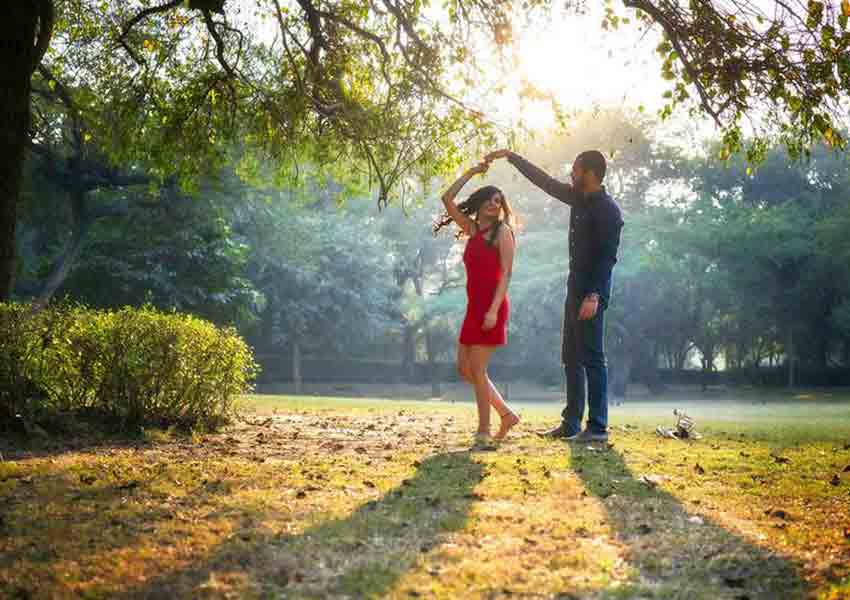 Delhi is a treasure trove of pre-wedding shoot locations that cater to various tastes and budgets. Whether you want a historical backdrop, urban chic, or a touch of nature, the capital city has it all. So, don't let budget constraints hold you back from capturing the magic of your love story. Choose one of these fantastic locations, and let your pre-wedding shoot in Delhi be a memory you'll cherish forever.