The Grand Horizon Banquet in Moti Nagar is one of the most luxurious and beautifully designed wedding venues In Delhi. This stunning and elegant event space is located near the CTC Mall that is a famous spot for the people living in the neighborhood area. You can also find The Grand Horizon Banquet Hall almost 1.4 km away from Patel Nagar Railway Station which makes it very accessible to the people and ease out traveling. Whether you want to host a social event or corporate event, this destination will add much-needed gorgeousness to any occasion. The banquets in The Grand Horizon Banquet are lavish and could be used to host your lavish weddings, pre-wedding functions, wedding, reception ceremony, and various other corporate events as well. This wedding venue in Moti Nagar has a great ambiance which makes everyone feel welcomed.
Spaces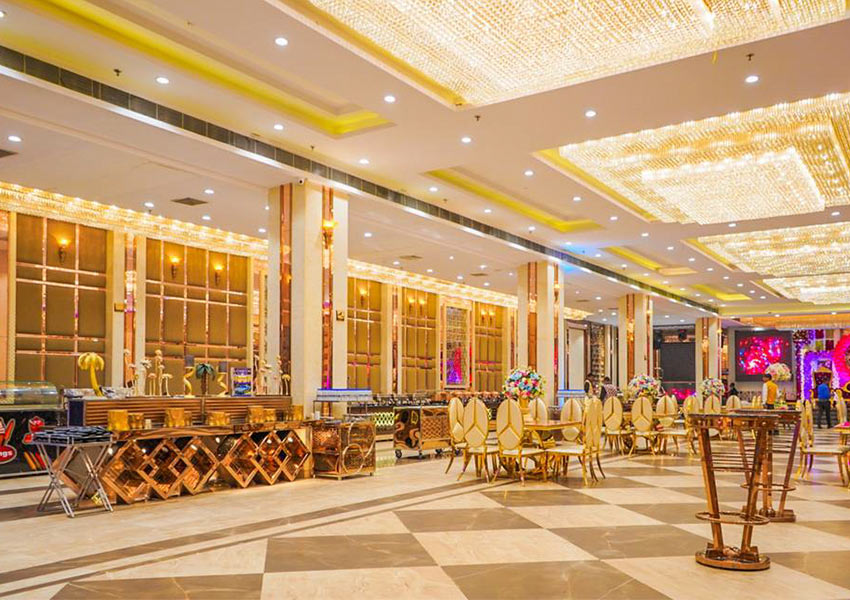 The Grand Horizon Banquet, Moti Nagar, Delhi is a gorgeous venue where your dream event could be turned into reality. The magnificent beauty of The Grand Horizon Banquet is sure to leave your guests speechless with the stunning interiors and management for a wedding ceremony. The grandeur look of the venue can be seen at multiple banquet halls where you can host different events. Grand Horizon is a premium wedding venue in Moti Nagar that has multiple banquet halls to host your kith and kin. This multi-purpose venue is suitable for both social and corporate gatherings. They offer more than one event space and guest accommodation which makes them relax to the fullest and cherish the ceremonies with ease. One has the capacity of t00 people, the second one with the capacity of 200 people, and the third hall with the capacity for a smaller gathering of 150 people.
Banquet Hall 1: This fully air-conditioned banquet hall with exquisite interiors and pretty décor is absolutely perfect to host your event and wedding ceremonies. The hall can accommodate upto 500 guests within a 6,500 sq. ft area.
Banquet Hall 2: This banquet hall can accommodate around 125 to 200 guests ideal for pre wedding ceremonies.
Banquet Hall 3: This banquet hall can accommodate around 100 to 150 guests ideal for birthday parties, anniversaries etc.
Key Features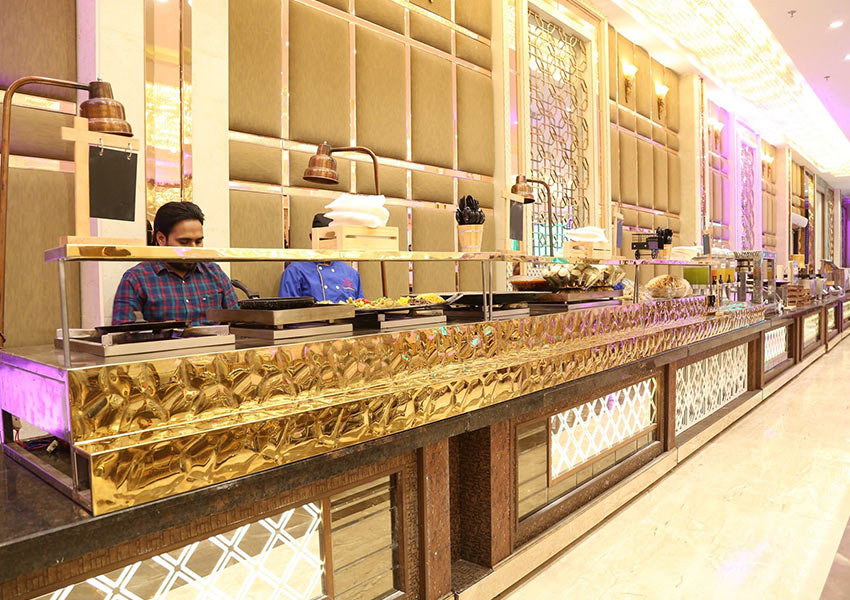 The Grand Horizon Banquet is the best suited as it offers a team of well-trained personnel who take care of all the arrangements and make sure you are equipped with every single amenity. Having organized weddings for so many years, the professional staff knows how to turn your celebrations into a successful affair. They will also take care of all your needs and will help you host the ceremonies with utmost perfection. The Grand Horizon Banquet in Moti Nagar provides a plethora of services which can be selected according to your needs and demands. Having a constraint budget is not an issue anymore as they offer tonnes of customized packages which can be opted as per your convenience. The supportive staff takes care of basic lighting and electricity backup, furniture, valet parking and a comfortable bridal room.
The most preferred wedding venue in Delhi, The Grand Horizon is here to serve you with style and turn all your celebrations into a dreamy affair. The in-house culinary expert team can prepare delicacies for both vegetarian and non-vegetarian guests. The staff members are professional, and friendly and ensure a premium hospitality level that is unmatched. Along with the mouthwatering food platters, you can serve signature cocktails to delight your guest to the fullest. So don't think twice and book The Grand Horizon Banquet for your next event.
Ample space of parking up to 100 cars.
Spacious Banquet hall to accommodate your guests
Ease to traveling guests
Ideal for small and large gathering
Trained and professional staff available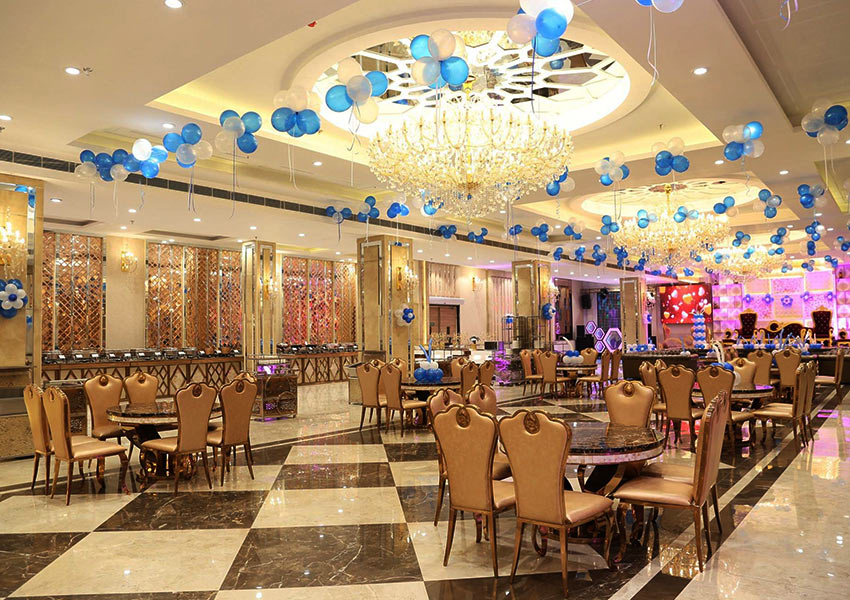 The Grand Horizon Banquet has years of experience in this field and makes sure to offer utmost satisfaction by doing outstanding service and work. It is the best wedding venue in Delhi to host your events. With traditional style furniture arrangement, this wedding venue will add the bling effect to even a simple wedding ceremony. Make everything top class and royal looking, whether it's a pre-wedding function, wedding, reception, birthday, or anniversary by hosting it at The Grand Horizon Banquet.  You will surely be attracted to this venue because of its designer interiors and intricate detailing, making it the perfect background for wedding pictures.