We all get very excited whenever we get to know a fashionista is getting married. We envy everything about their weddings be it beautiful outfits, inspirational decor and makeup, jewellery and what not. We love to see what new ideas they bring to the table and take major wedding inspo!.
Juhi Godambe who is ruling the Instagram as one of the best fashion bloggers in India is finally married to her long-time beau Siddharth Jain. Yes, you heard it right! They are childhood sweethearts, started dating in 2008 and it's been 12 years of togetherness. Earlier, they had plans to get married in 2020 but obviously it was delayed due to the pandemic.
Siddharth popped the question on 16 Jan this year at Jagat Niwas Palace in Udaipur where he secretly planned the proposal. It was a beautiful canopy setup and everything looked so surreal, just straight out of the movies. He proposed right at sunset and of course she said YES!!!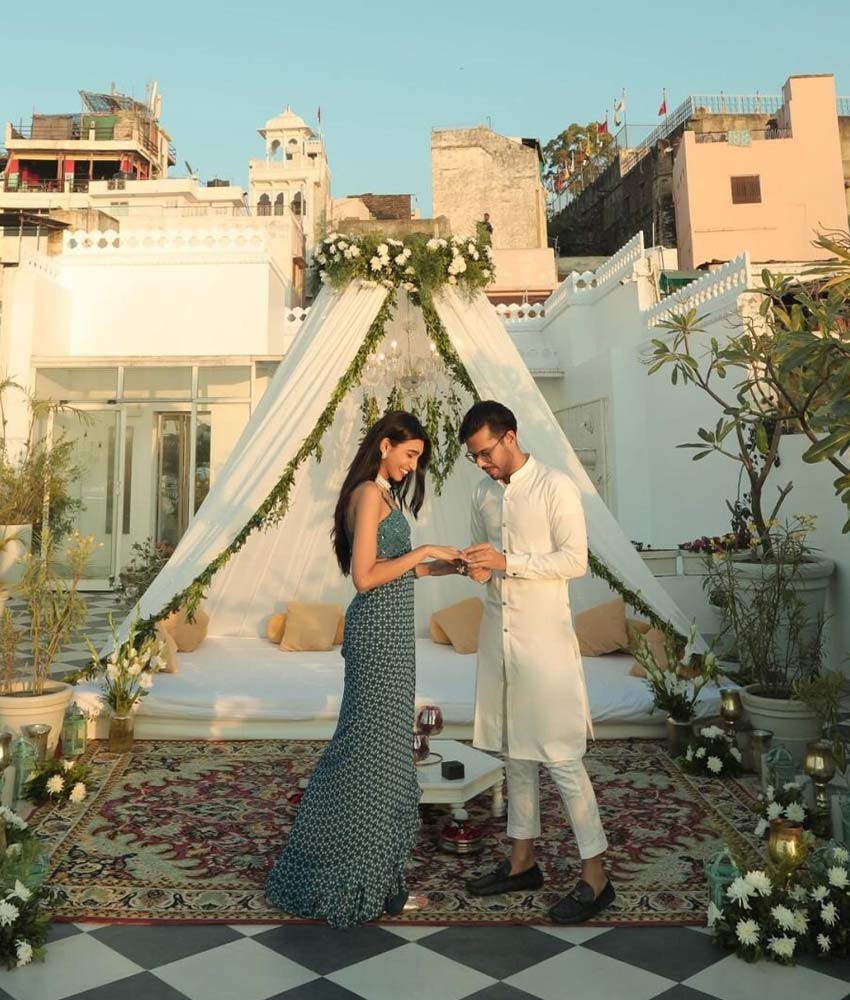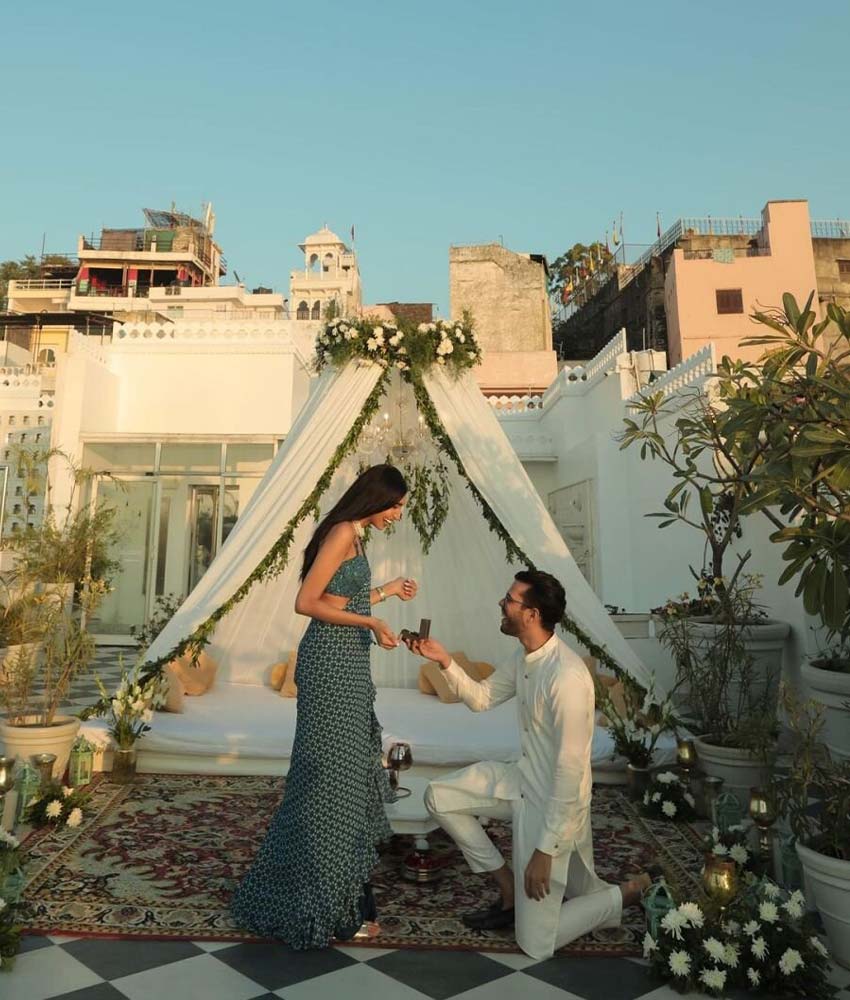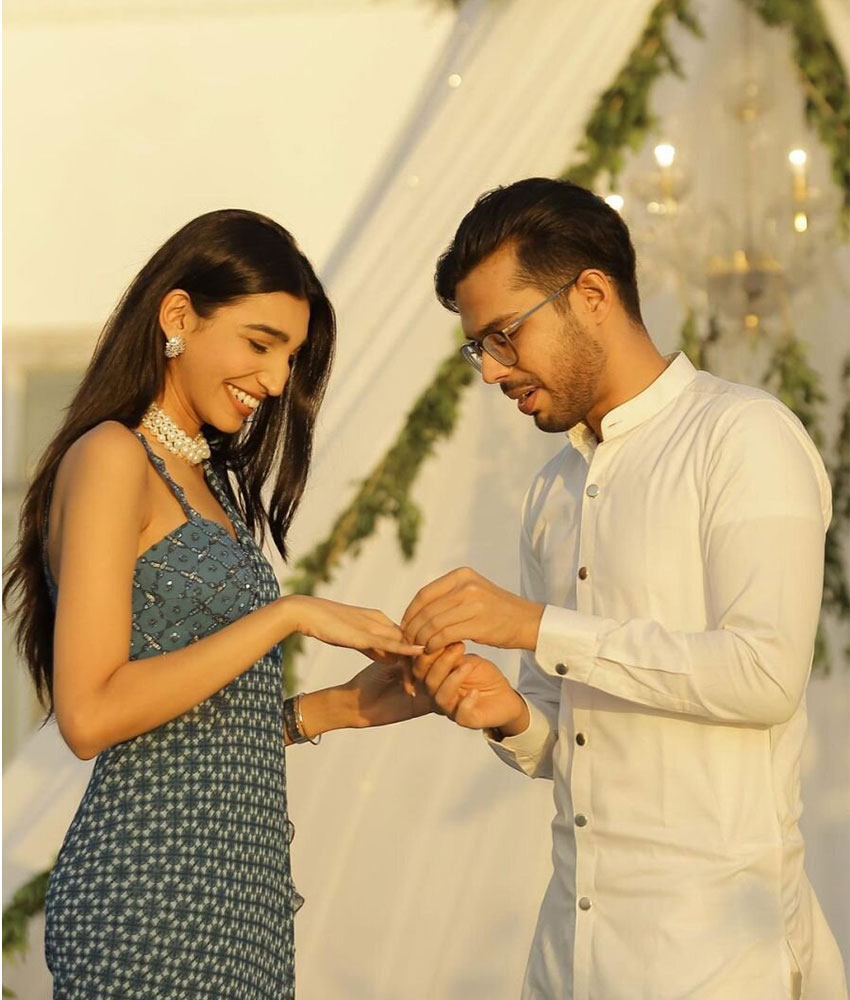 Juhi's Mehndi decor was so beautiful and aesthetically pleasing. She had planned a tropical theme keeping in mind the location of the ceremony. She planned a pre bridal mehndi at-home party in her house in Alibaug so that she could enjoy the next day's mehndi party with her friends. Cool right!!!
The beautiful and refreshing tropical theme decor was done by the amazing team of Turn the Tables. The place was filled with tropical flowers, flamingos, pineapples, quirky upholstery and neon light which said "All you need is love".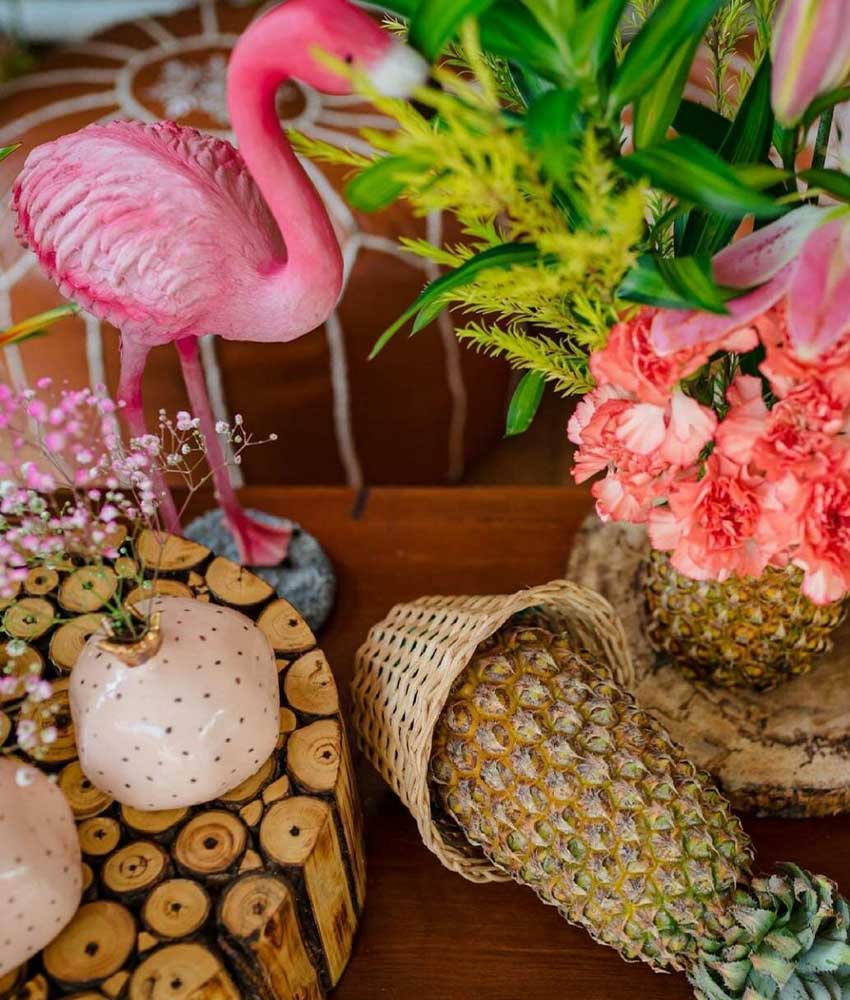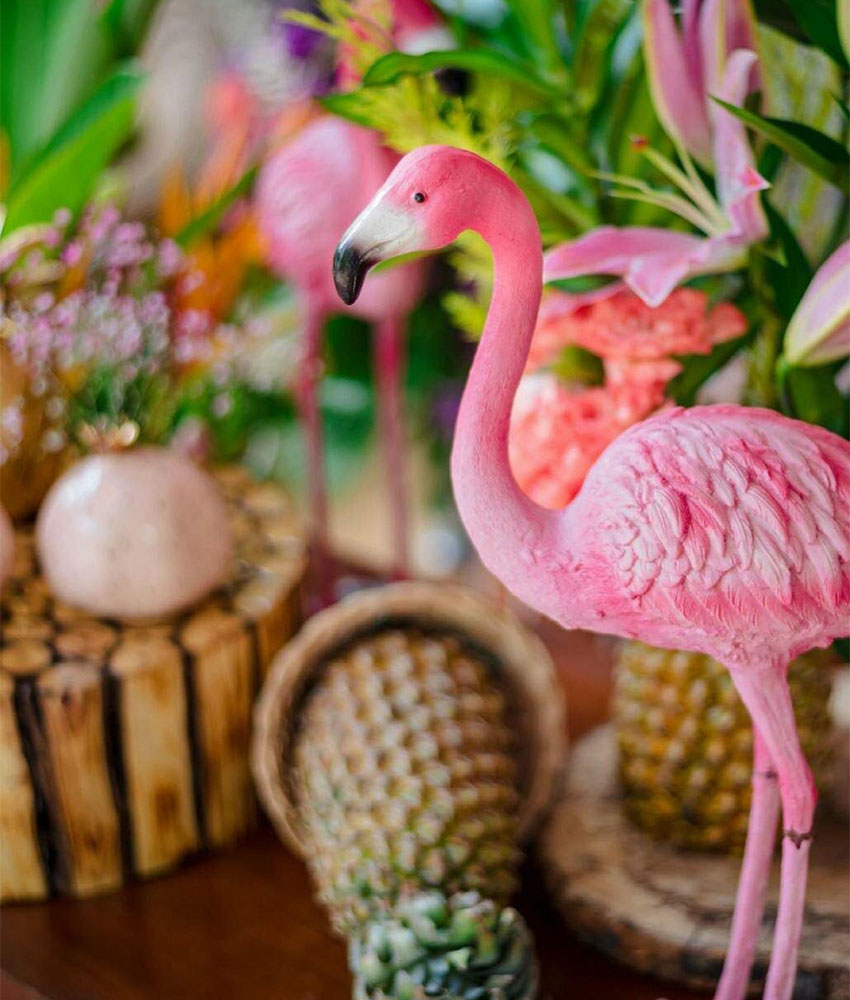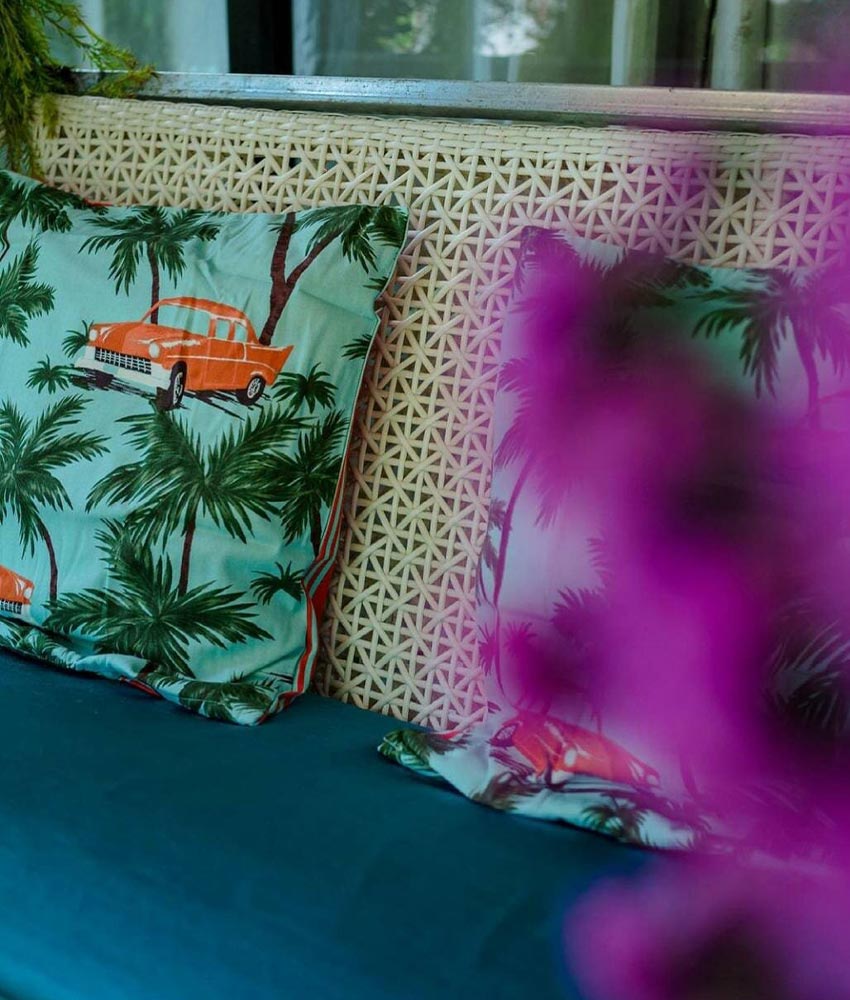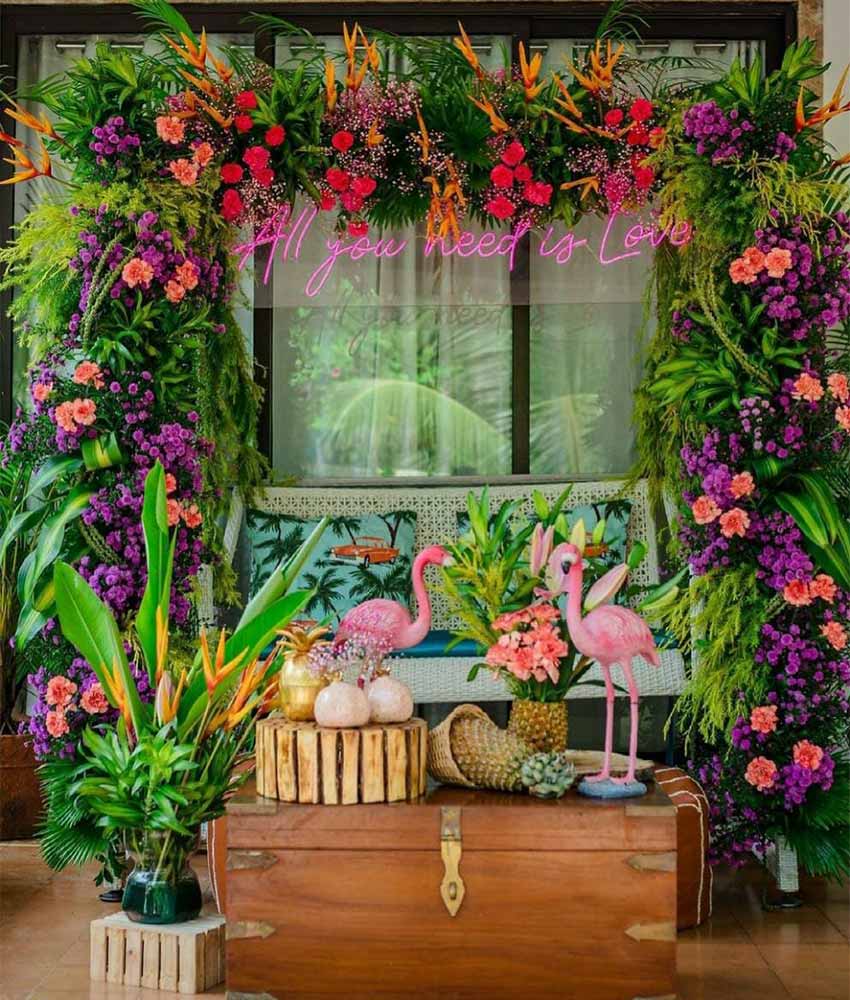 When it comes to outfit, who better than Juhi can do justice to it. Before you see the pictures from Juhi's mehndi ceremony, we want you to know, you are about to get serious mehndi outfit goals. Not Kidding!
Okay! The wait is over *Drumroll* and here is the gorgeous bride to be!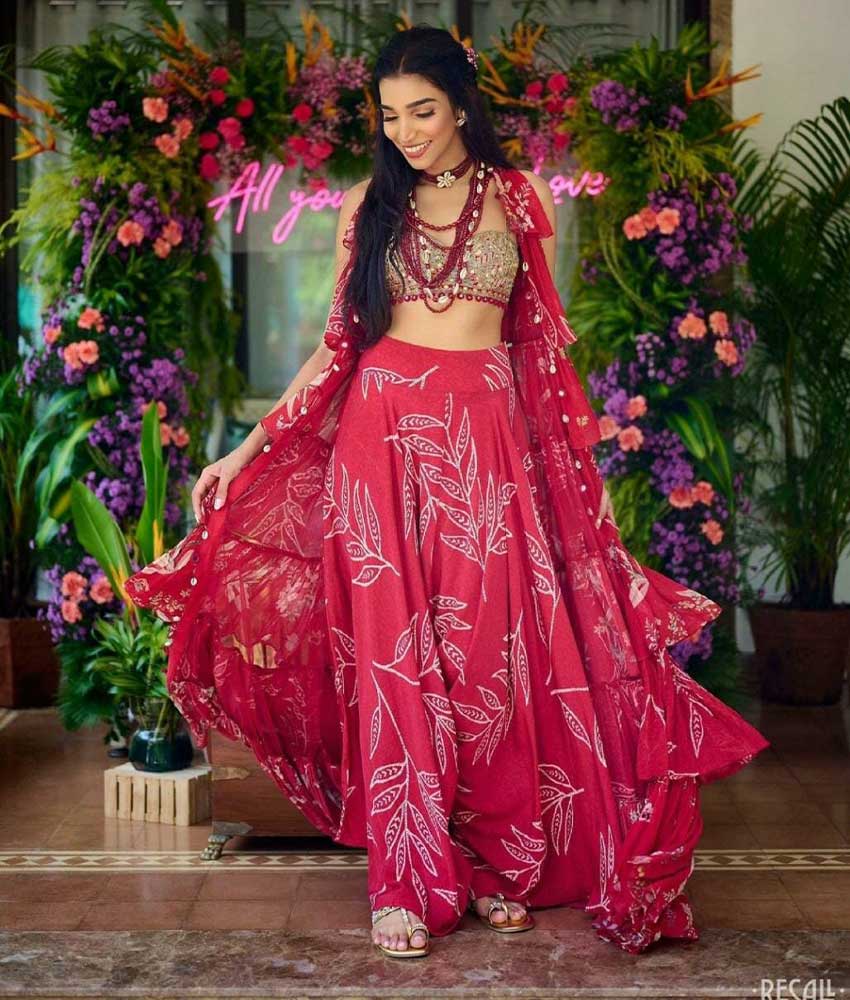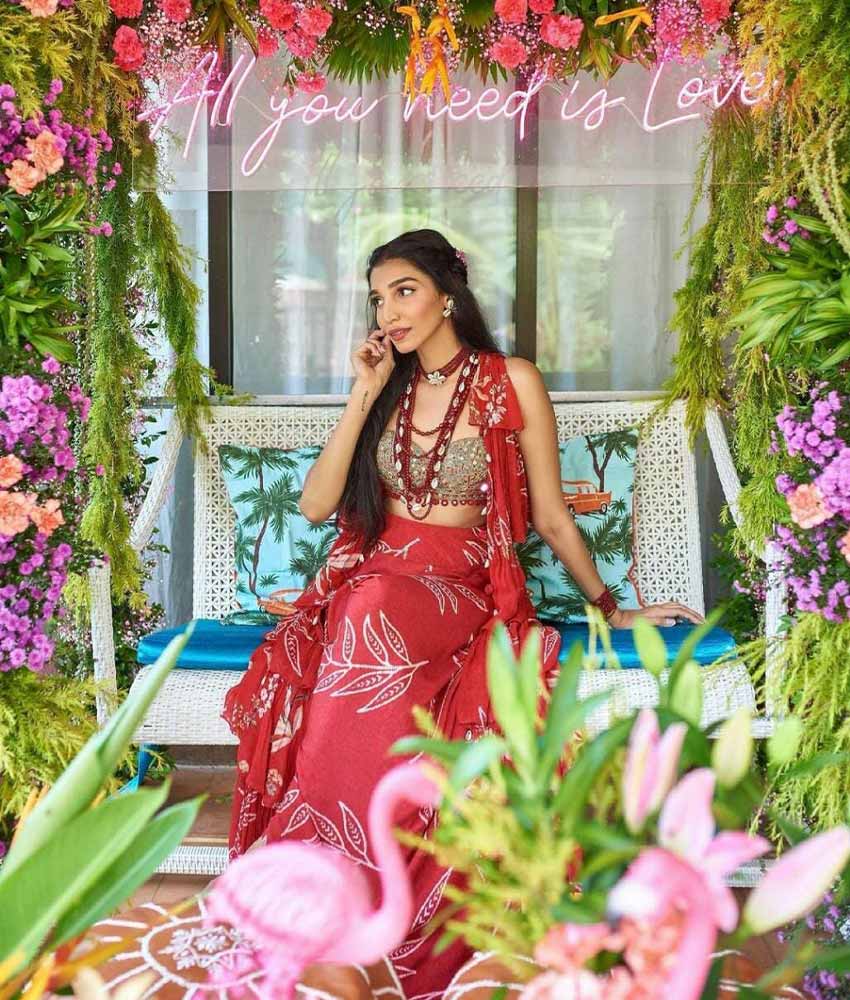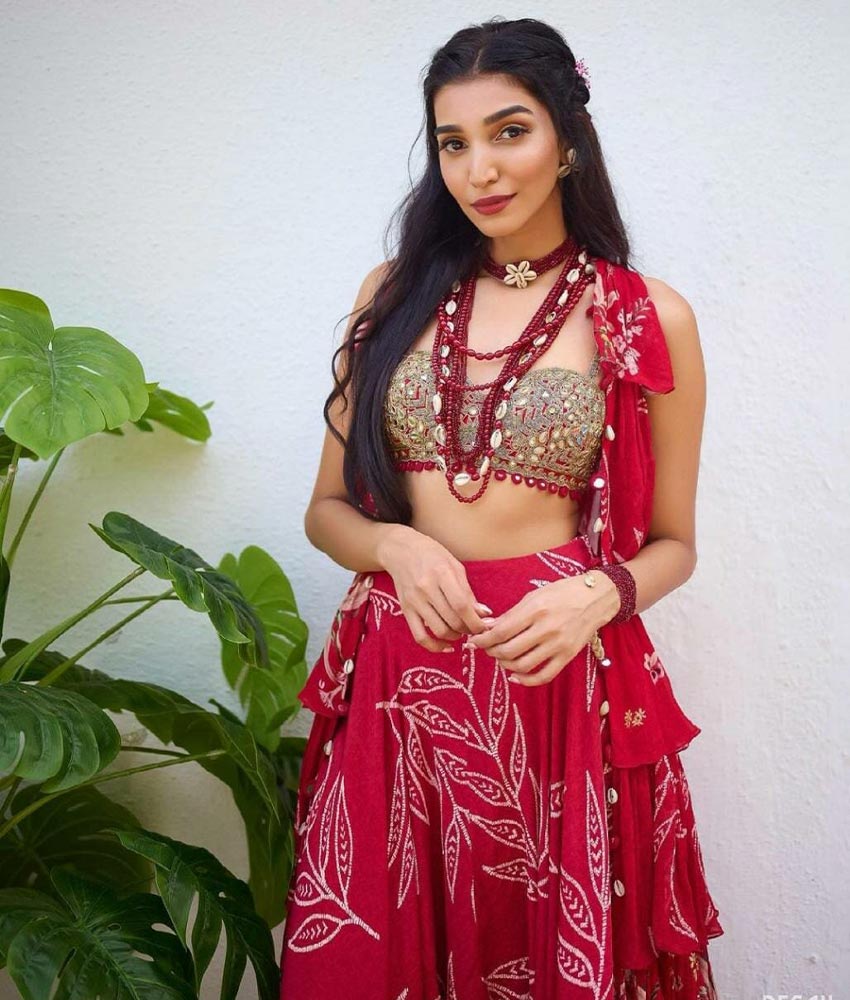 Juhi wore a custom made tiered red floral print jacket with golden bralette and printed kite pants From Arpita Mehta.
The outfit was so comfortable that she took to the gram to thank Arpita. The outfit could be worn in many ways. It came with a hook and turned into a flowy, tiered maxi dress when cinched. Isn't that great! An entirely customized piece of art by the maestro Arpita Mehta.
For her jewellery she picked a choker and a custom-made cowrie shell jewellery which complemented her leafy printed outfit. What a way to vibe in with the decor.
We love her mehndi design and how she had "Siddharth" written in Hindi on her hand.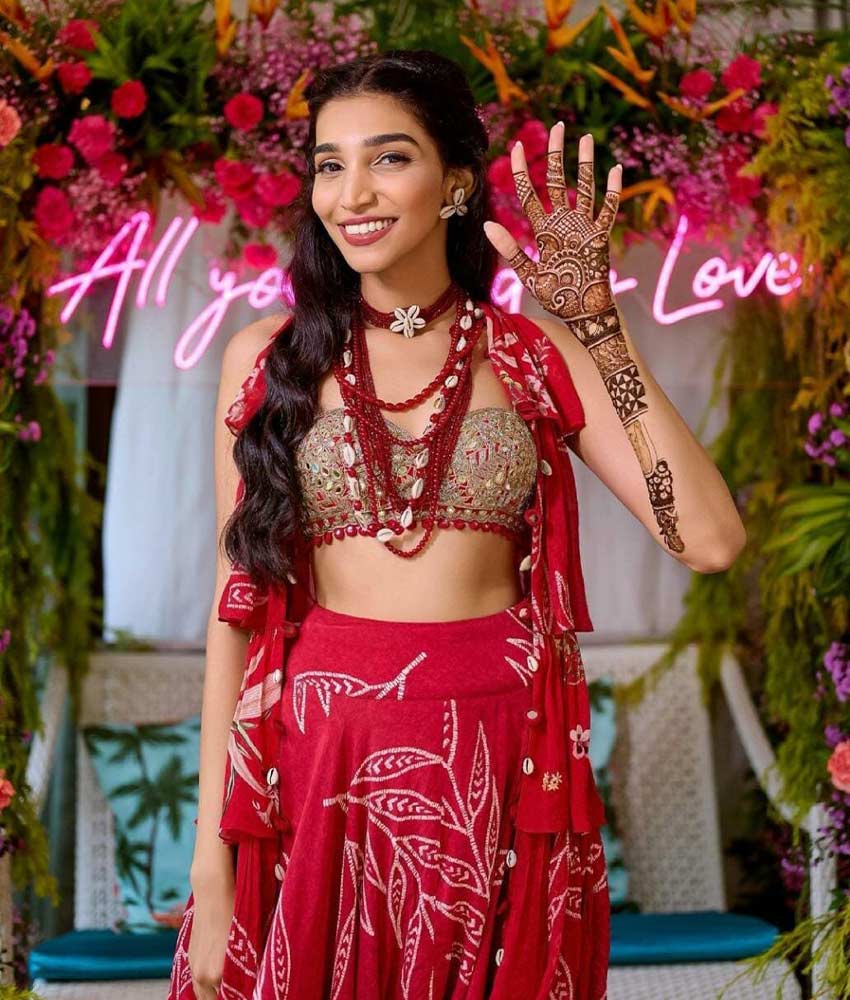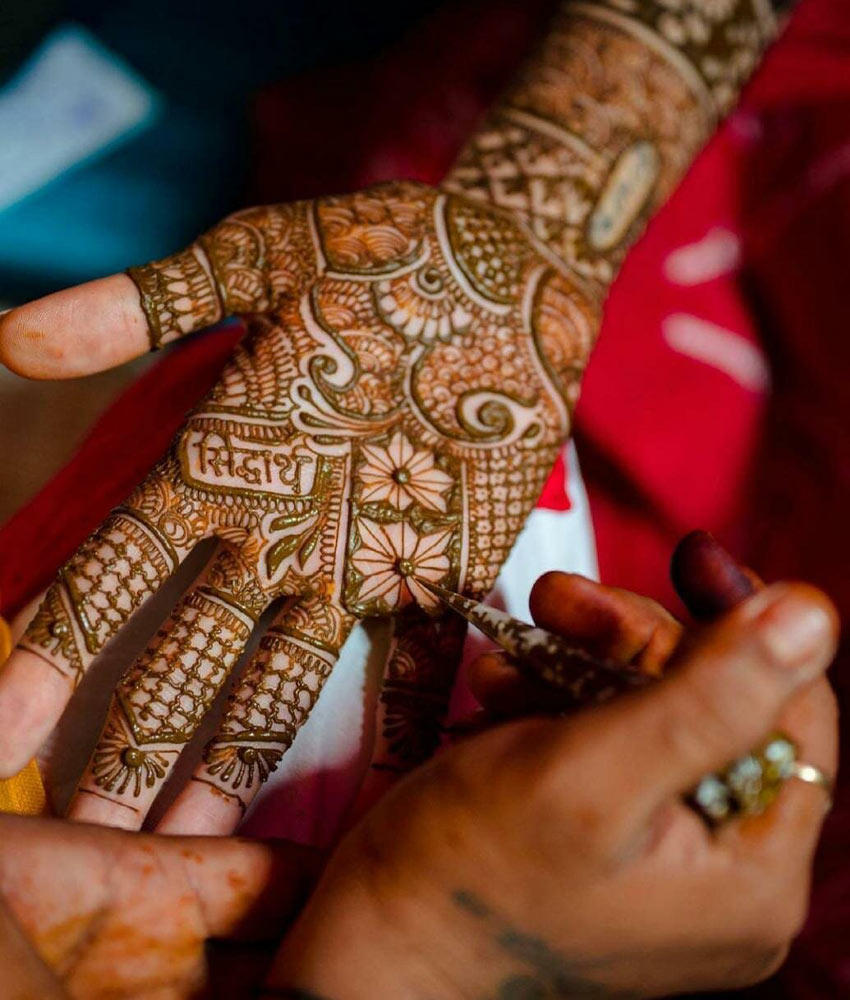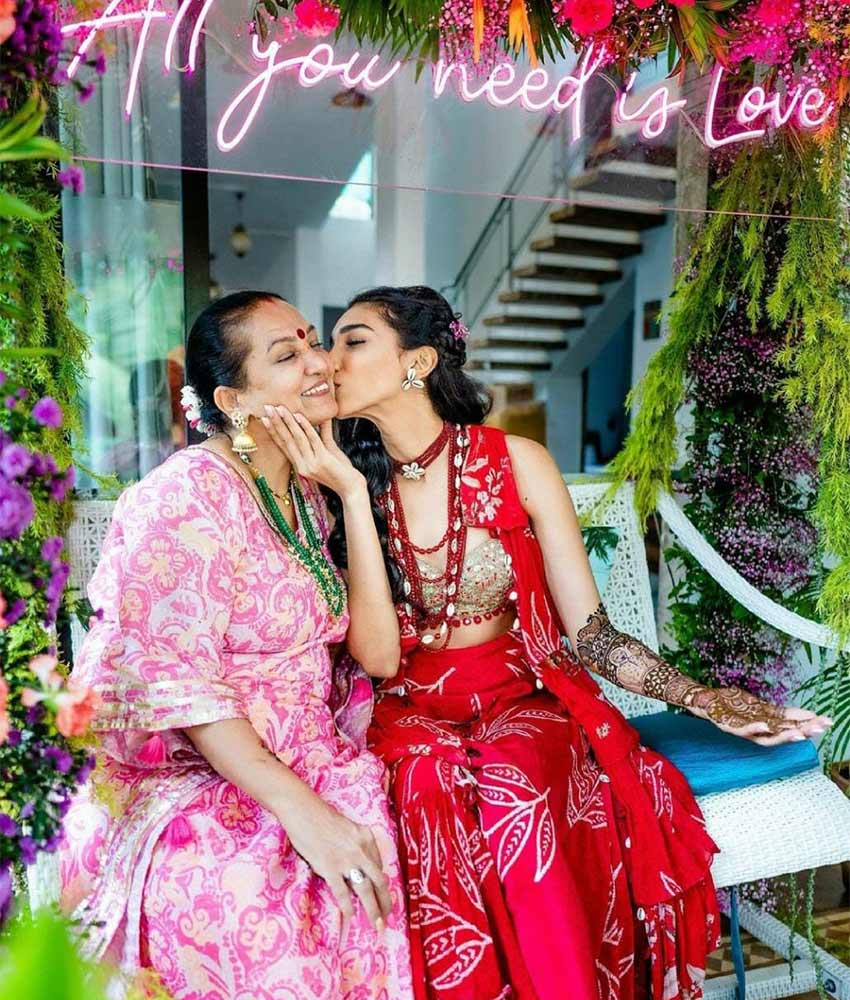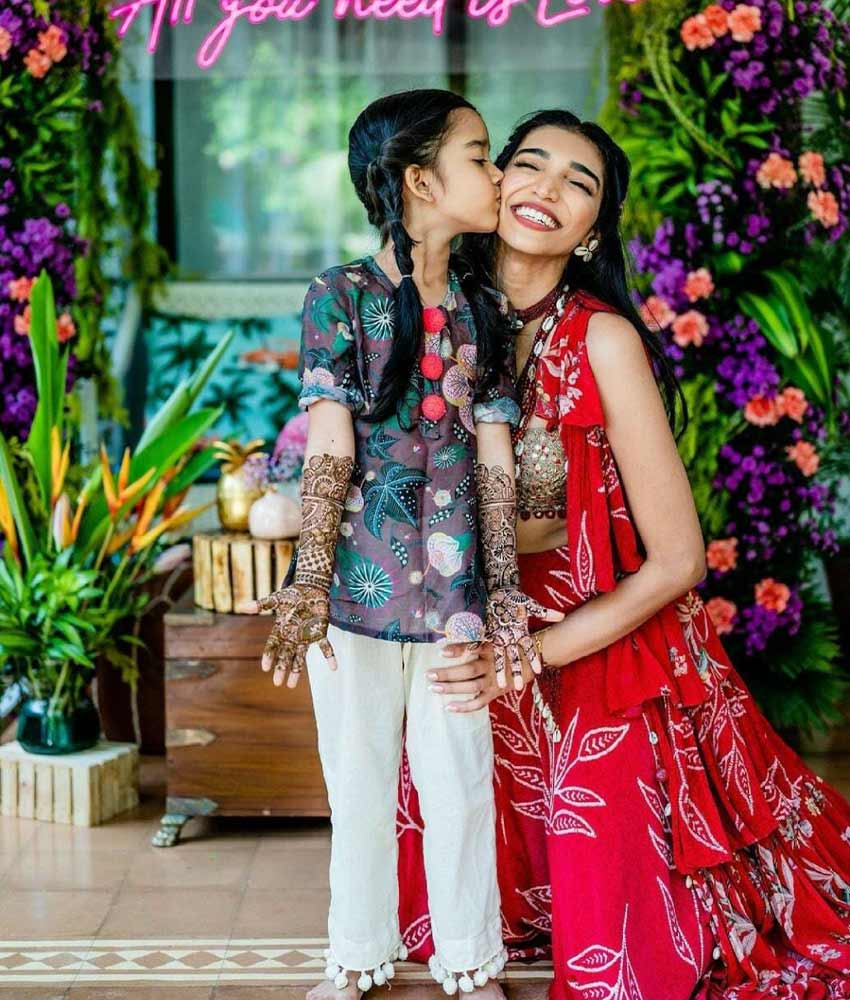 Finally her amazing mehndi party pictures are out and we are drooling over it. She had picked a boho inspired theme with macrame seating and mixed prints which was beautifully designed and executed by the ace team of FB celebrations. They wanted to tell their love story and so they displayed their photos that they clicked over the past 12 years. They also had some beautiful mehndi favors by Ornatte for their guests.
For her outfit, she wore a quirky, vibrant sharara created by Payal Singhal to match her boho theme decor. The sahara was so gorg and had Payal's signature back detail.
The hair and makeup were done by none other than Bharat and Dorris and she was styled by Ruchi Kapoor.
Keeping in sync with her bae, Siddharth wore a pastel blue kurta with a printed jacket by Kunal Rawal and shoes by Aprajita Toor.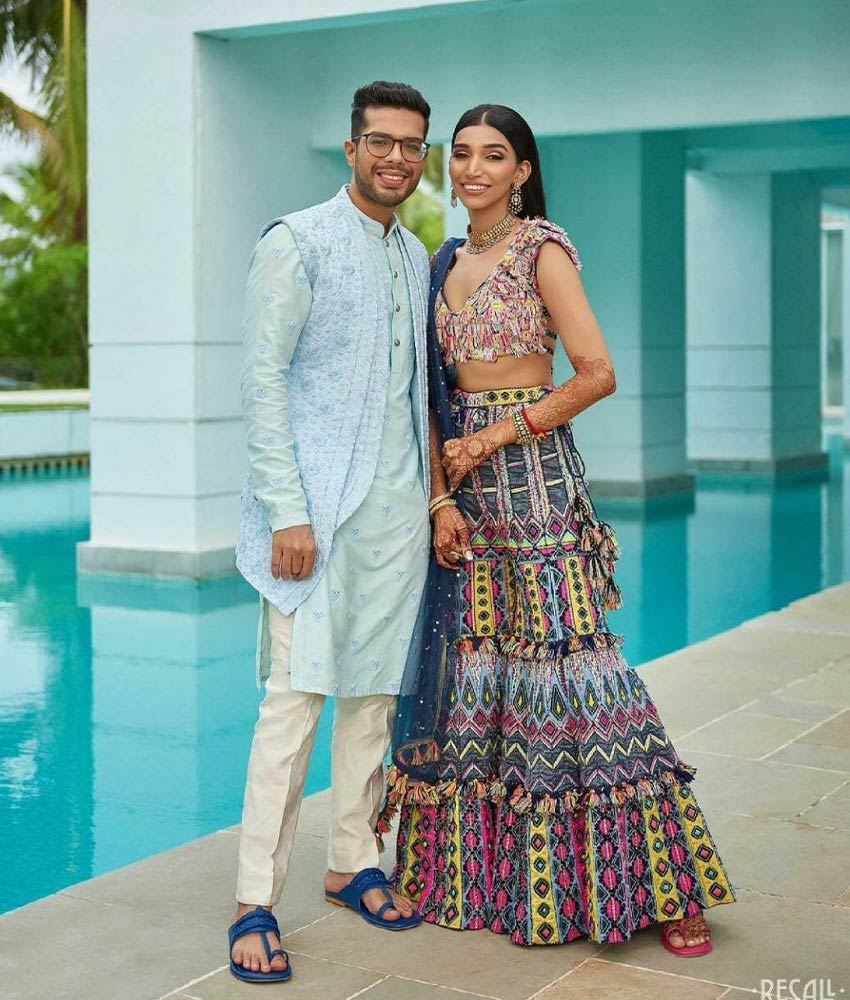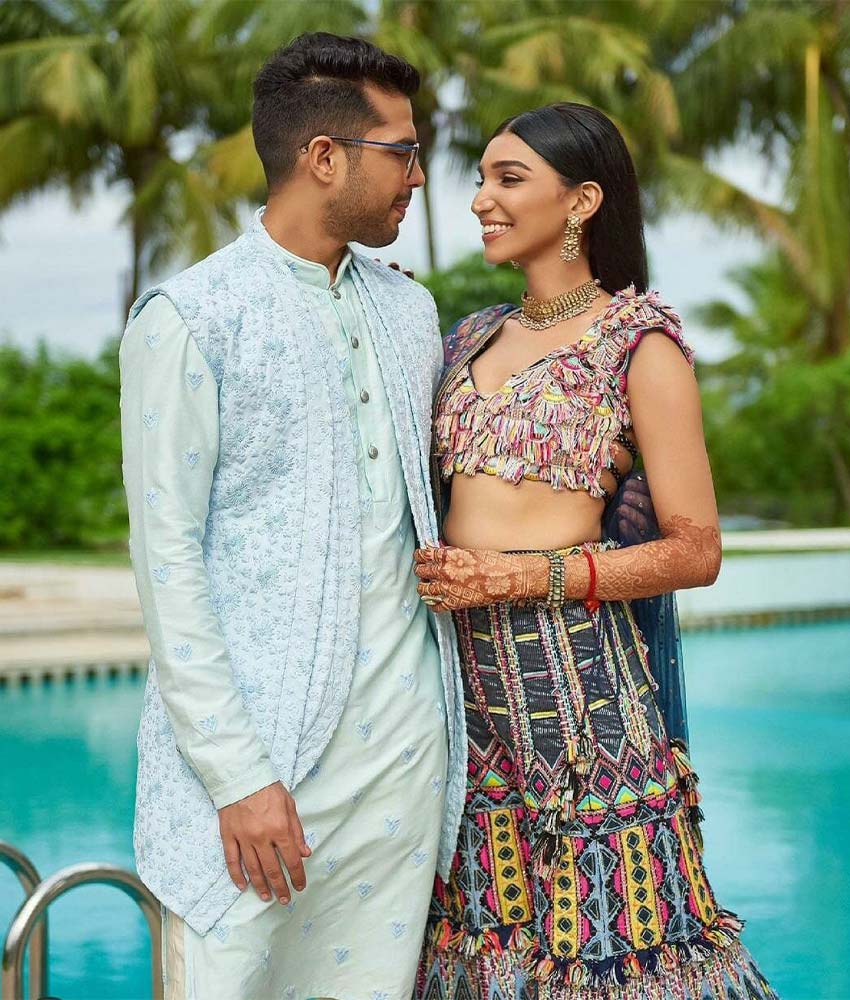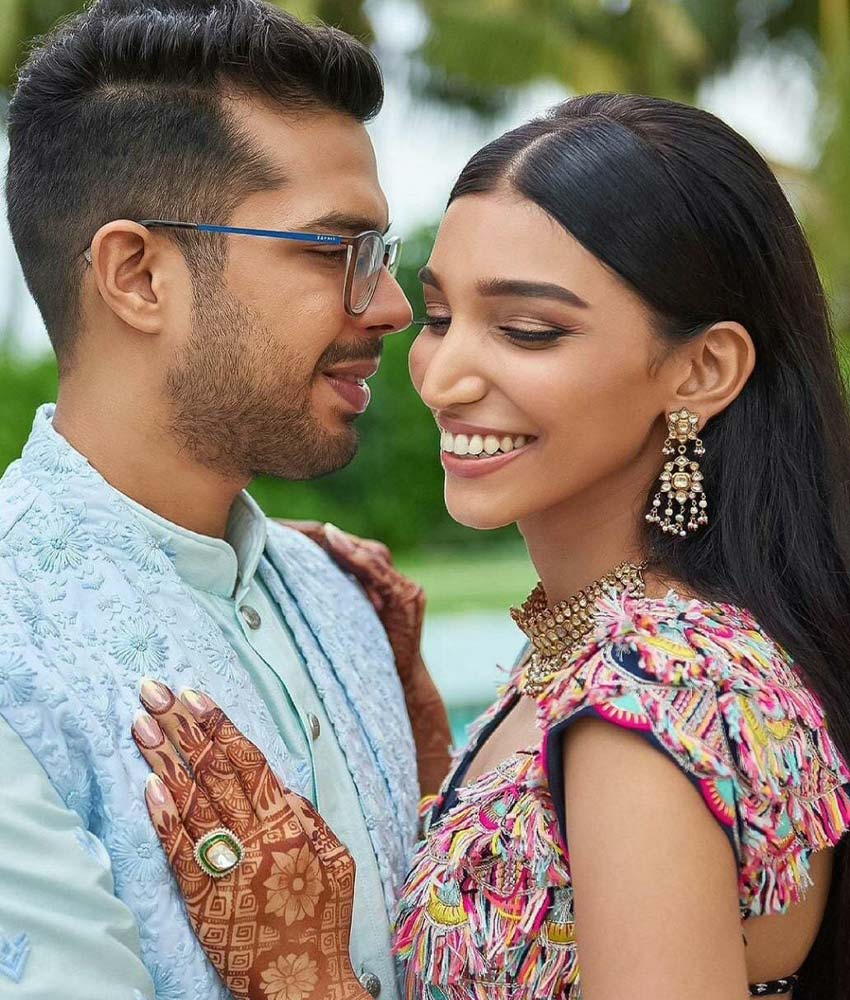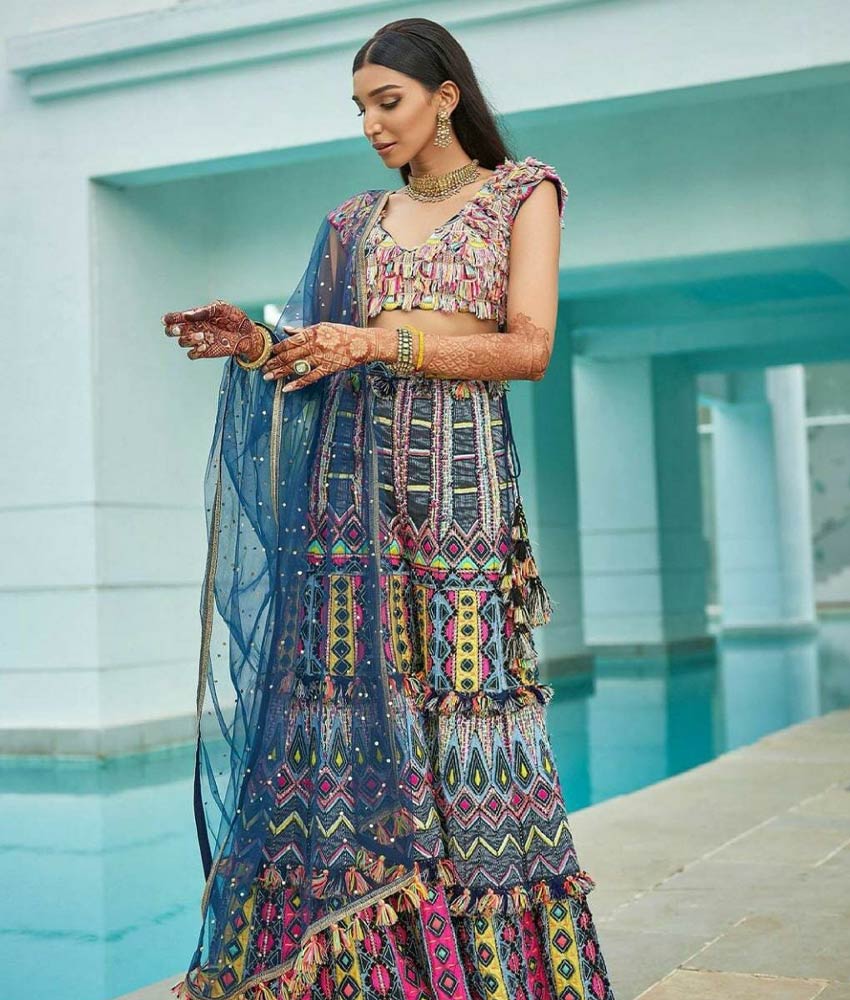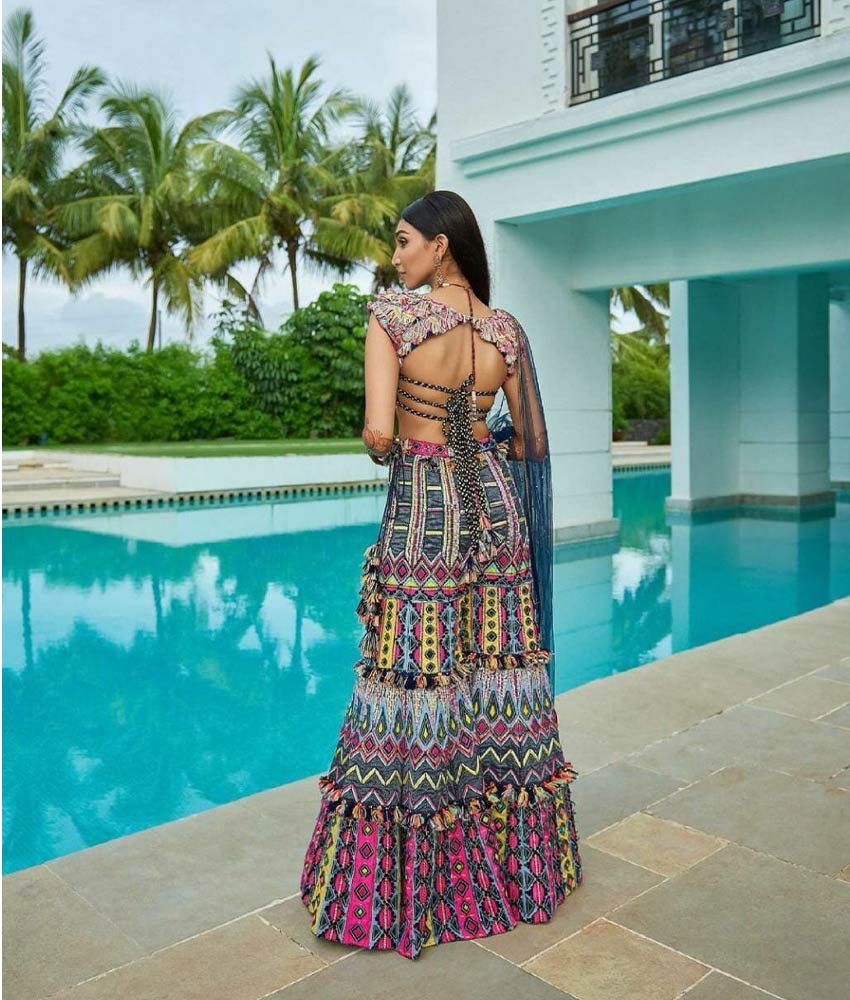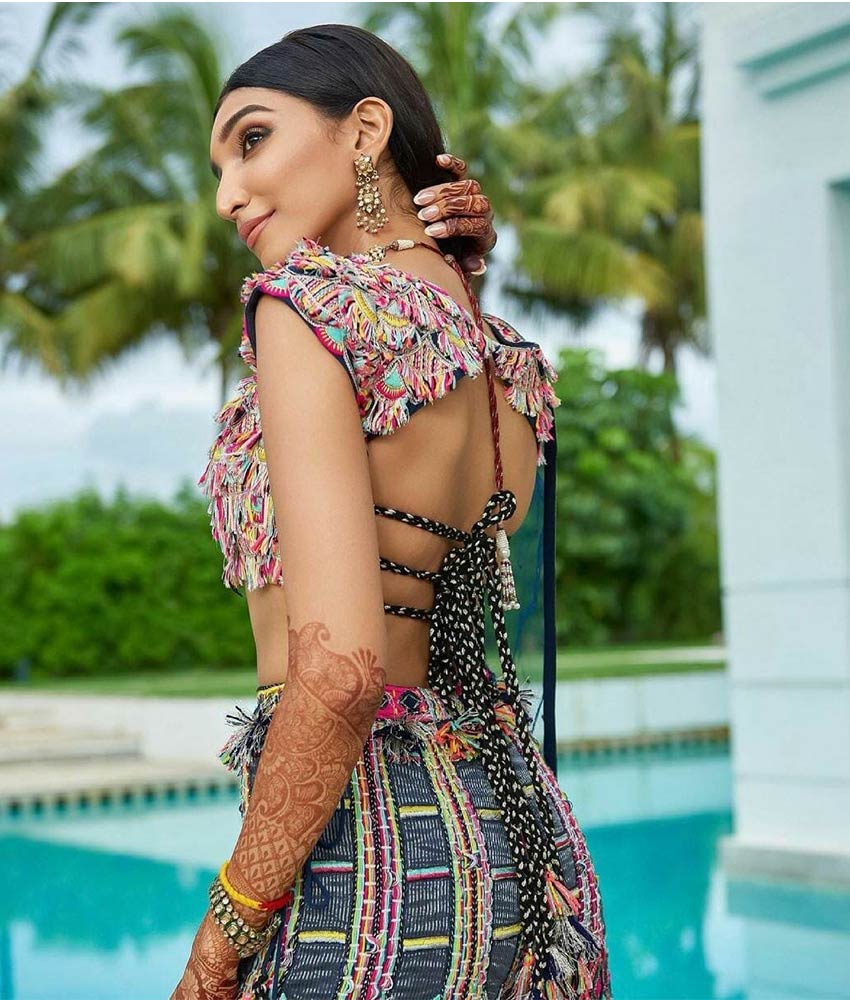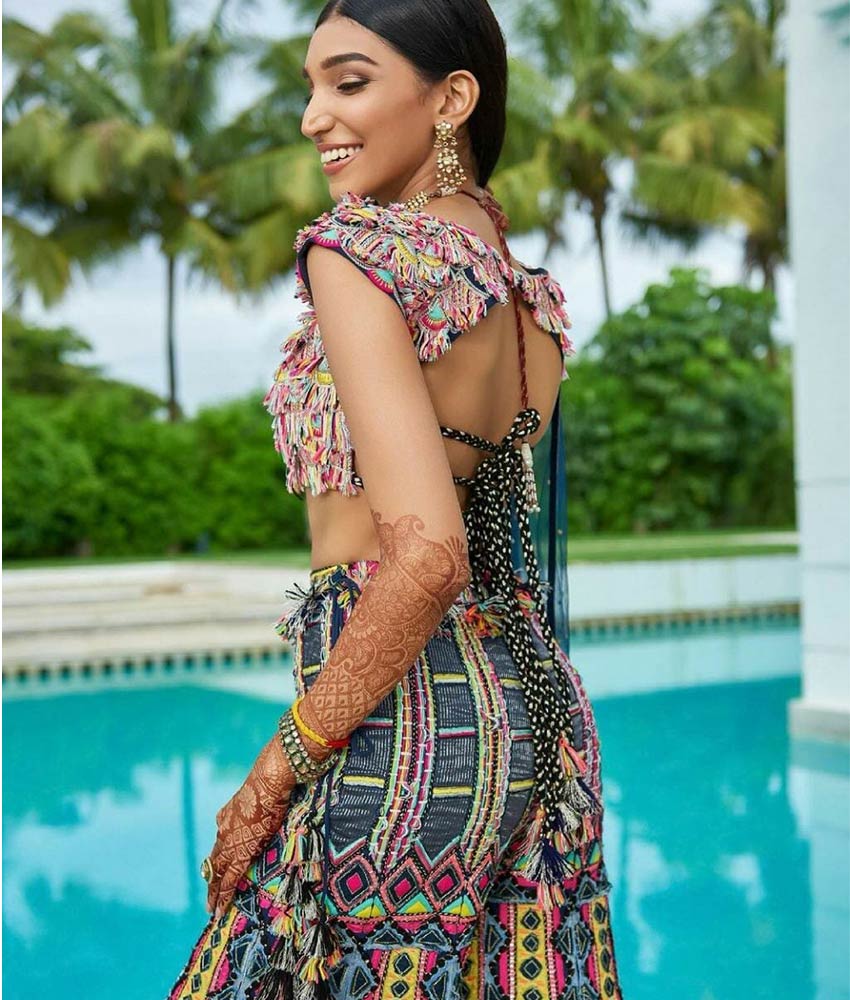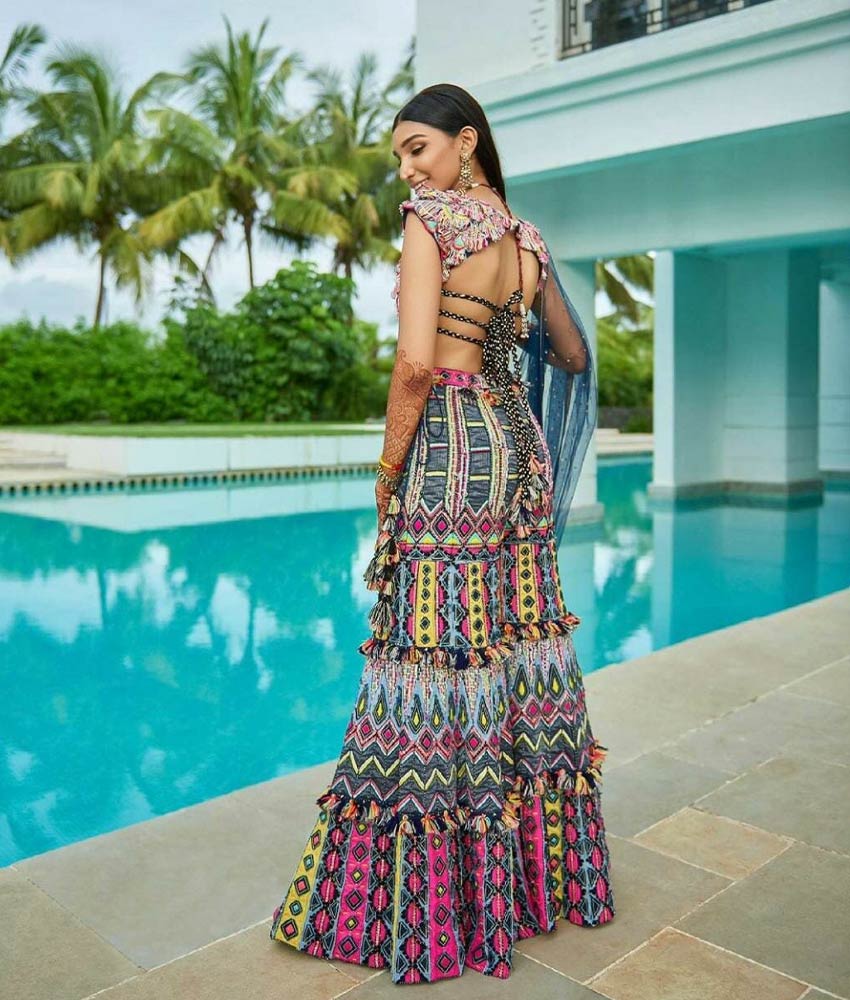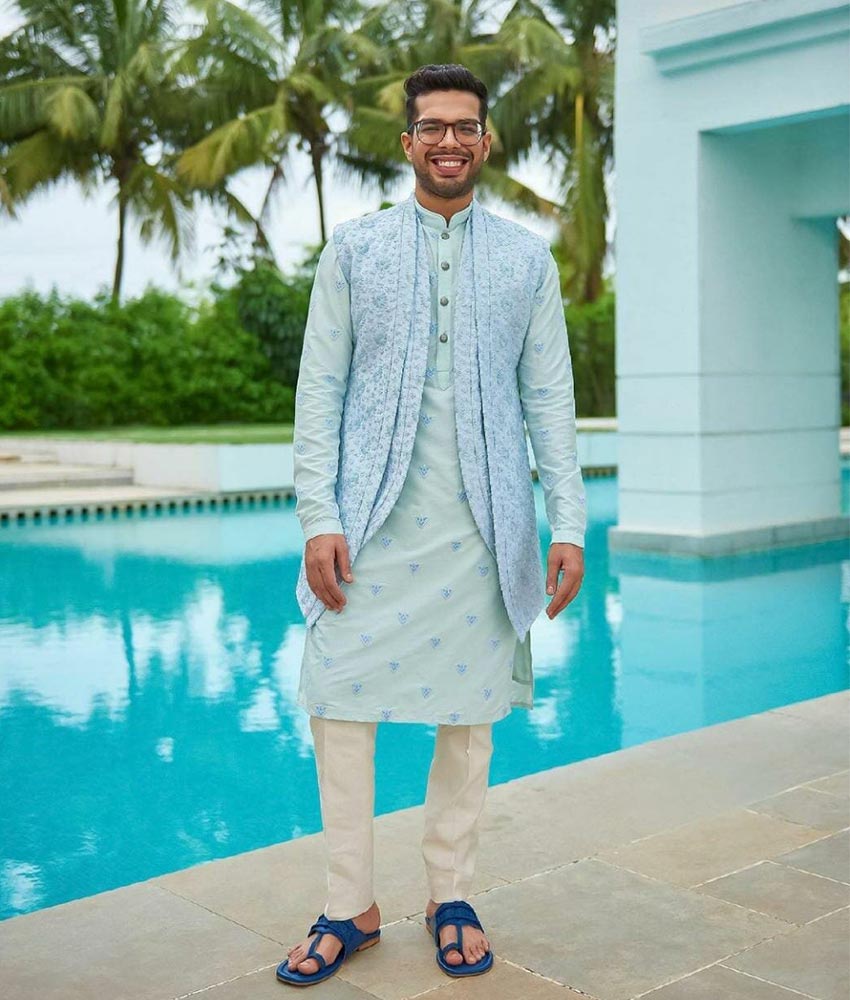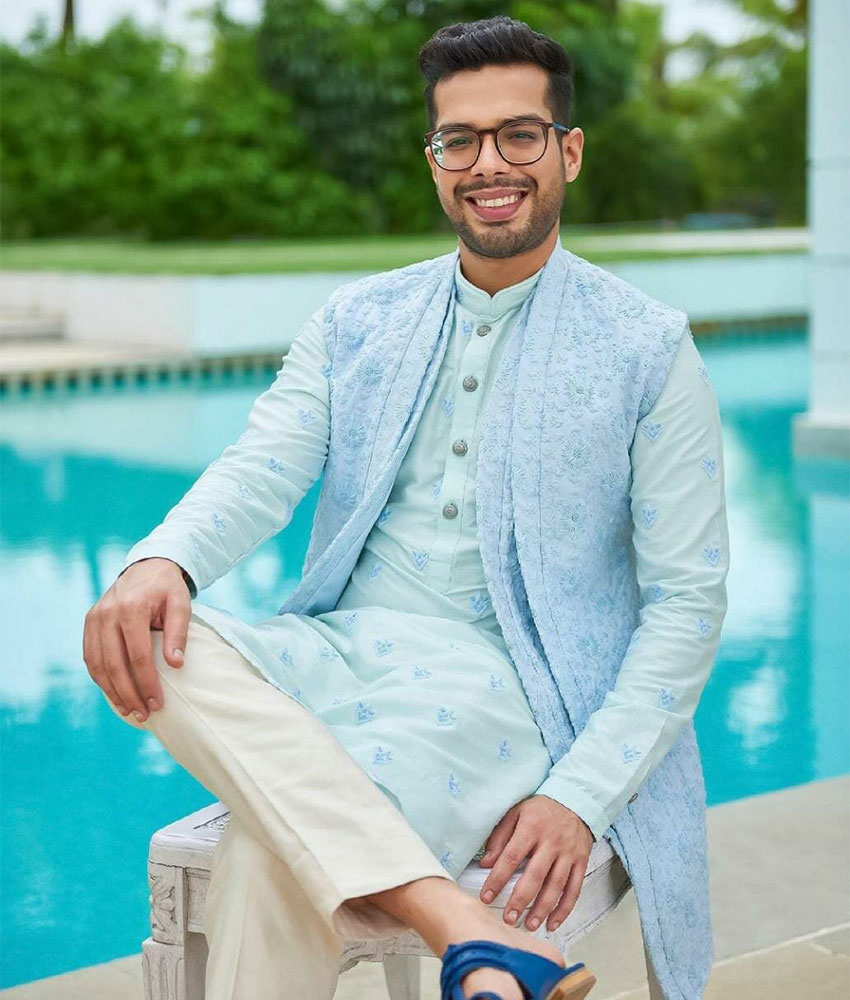 We love all the nitty gritty from Juhi's mehndi album and can't wait for her wedding pictures. Stay tuned with us as we will soon take you to #SJSince2008 wedding pictures.