Weddings are once-in-a-lifetime events in each couple's lives. Every couple wants to host a memorable wedding. And that's the reason they go above and beyond to host a wedding that they can cherish all their lives. There are a lot of things to consider to host a fairy-tale wedding, and your wedding venue is one of the most important of all.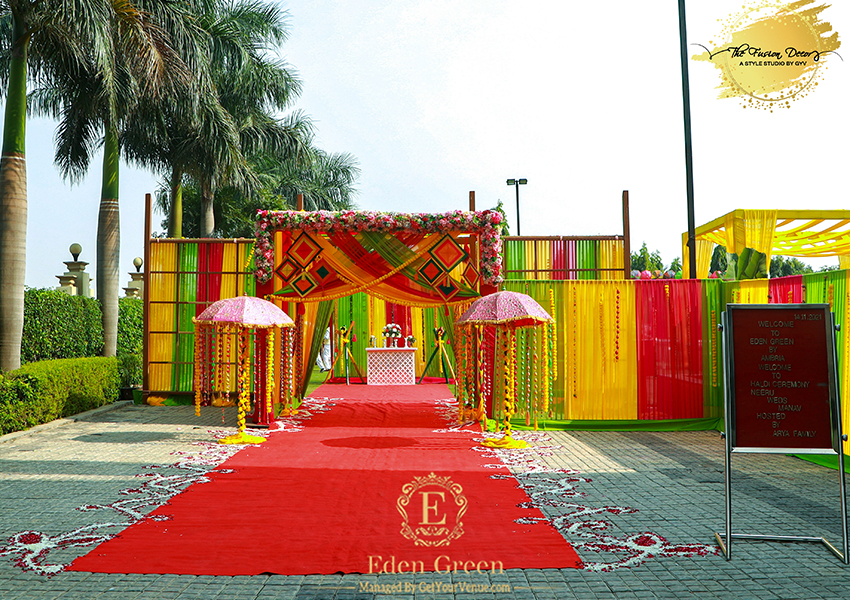 Of course, your wedding venue should reflect your personality and set the right tone for your once-in-a-lifetime event.
But, selecting the ideal wedding venue that accommodates your dream wedding while remaining within your budget is difficult. And the most draining of all is spending days touring various sites to return empty-handed. Of course, you cannot just book any space for your event.
However, some venues simply fit your needs the moment you see them. And one such wedding venue is Eden Green Resort, Sonipat.
What Distinguishes Eden Green Resort from other Venues in the Area?
Eden Green Resort, nestled in the heart of Ganaur, Haryana, is one of the best wedding venues to host a destination wedding in Sonipat. Set in nature and away from the city's hustle and bustle, this charming resort features stunning gardens and exquisitely built banquet spaces. This implies that you can host both outdoor and indoor weddings in this exquisite location.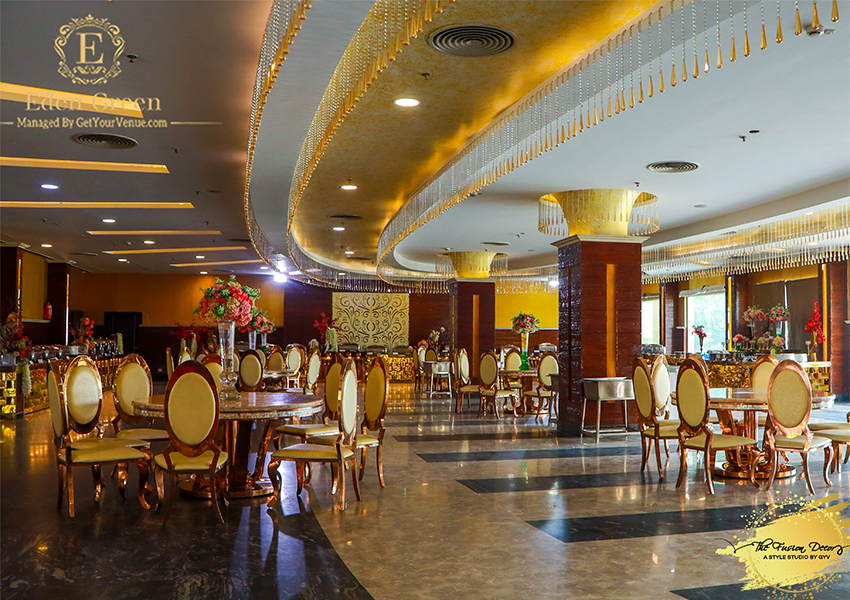 This wedding resort in Sonipat is elegant and lavish, with intelligently designed rooms, expansive function halls and grounds, and world-class hospitality and service. Aside from that, this venue boasts ample indoor and outdoor space and state-of-the-art amenities. This 5-star resort is ideal for both small and large-scale Indian weddings.
You're sure to have an unforgettable wedding celebration in this stunning setting in Sonipat. Moreover, this venue has in-house planners who leave no stone unturned to make your wedding a successful event. They expertly orchestrate every detail of your event and make it a success.
Eden Green Resort, one of the most renowned wedding venues in Sonipat & Ganaur, will provide you with the finest of hospitality.
Eden Green Resort hosts a variety of different weddings, such as pool weddings, outdoor weddings, indoor weddings, courtyard weddings, and so on.
What's the best part?

It's pricing! Yes, Eden Green Resort offers world-class services at the most competitive prices. Additionally, the hotel includes some lovely visually stunning party lawns and a banquet space suitable for hosting a variety of occasions such as sangeet, mehndi, haldi, cocktails, reception, or corporate events.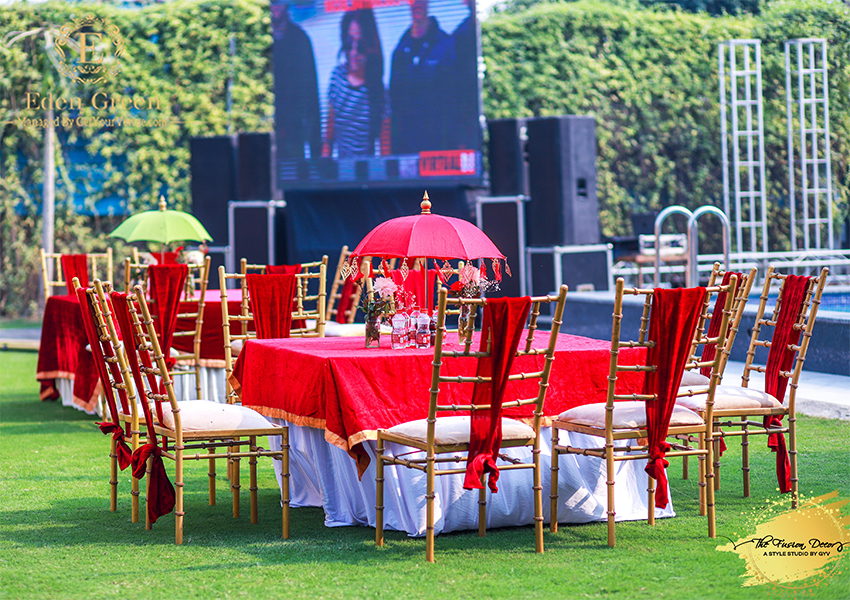 This wedding venue has twenty rooms equipped with all modern conveniences and a lovely basement, which means you don't have to bother about your guests' accommodation. Even your guests can book rooms via Oyo rooms in Eden Green Resort.
Bigger and Better Space!
You can host any kind of wedding, from a big fat wedding to a small scale or intimate wedding in this luxurious wedding venue in Sonipat. Eden Green will take your breath away with its world-class amenities and gorgeous green lawns.
It has two lawns, the Front Lawn & the Back Lawn. The front yard is 40,000 square feet and comfortably accommodates up to 800 guests. It is excellent for large-scale weddings, receptions, and any other pre-wedding celebrations. In contrast, the back lawn is around 12500 square feet and is ideal for hosting small intimate parties and events. You can host a wedding for up to 300 guests on the back lawn.
Summing it up…
The location is stunning, with rich foliage and a tranquil ambiance. If you're searching for a brief escape, you'll love your stay at Eden Green Resort, Sonipat.