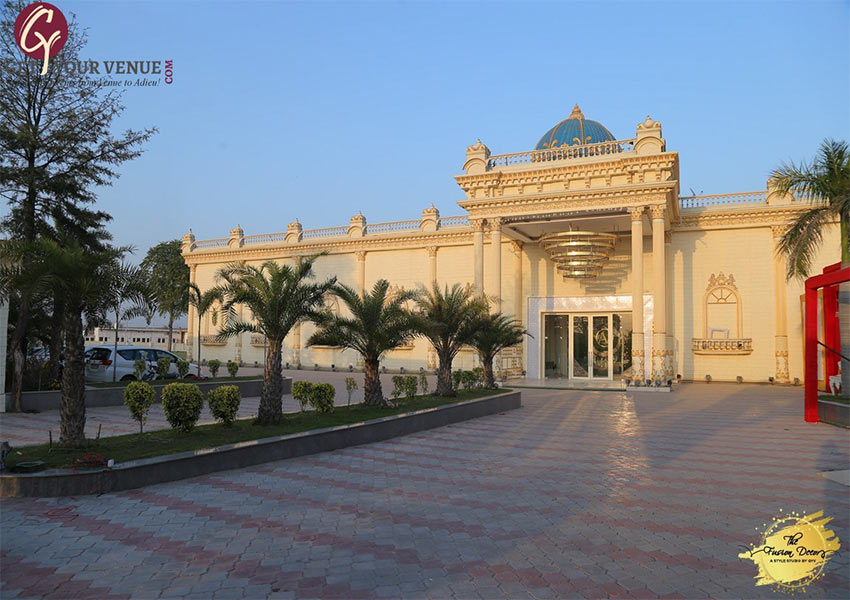 Looking for the most sought after wedding venues in Rewari ? If yes, then look no further as we bring you the magnificent " Ambria Aditi Palace". Many of you must have heard of this wedding hotel in Rewari and have had your wedding function hosted. But this wedding hotel is now relaunched with Delhi's best wedding brand – Ambria. Delhi's leading company has relaunched this wedding venue in rewari with its exquisite catering and premium decor.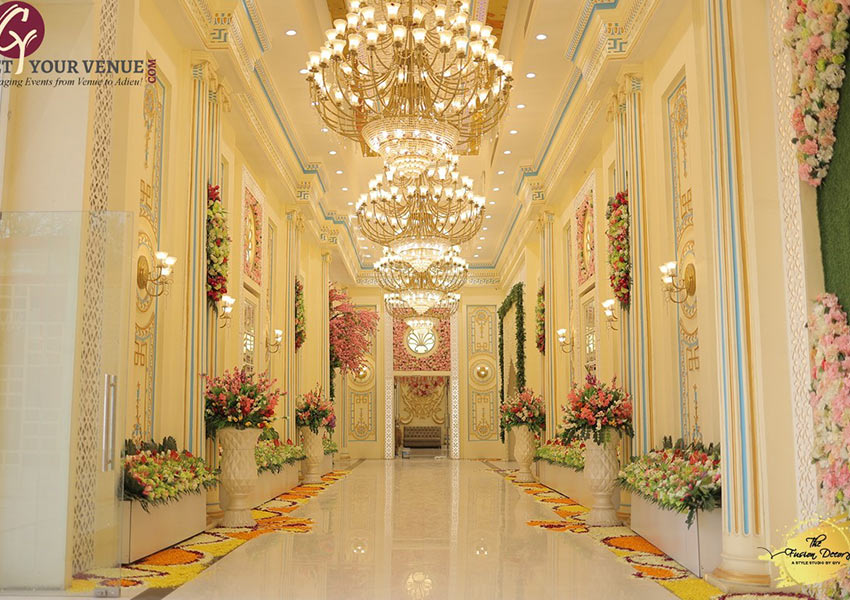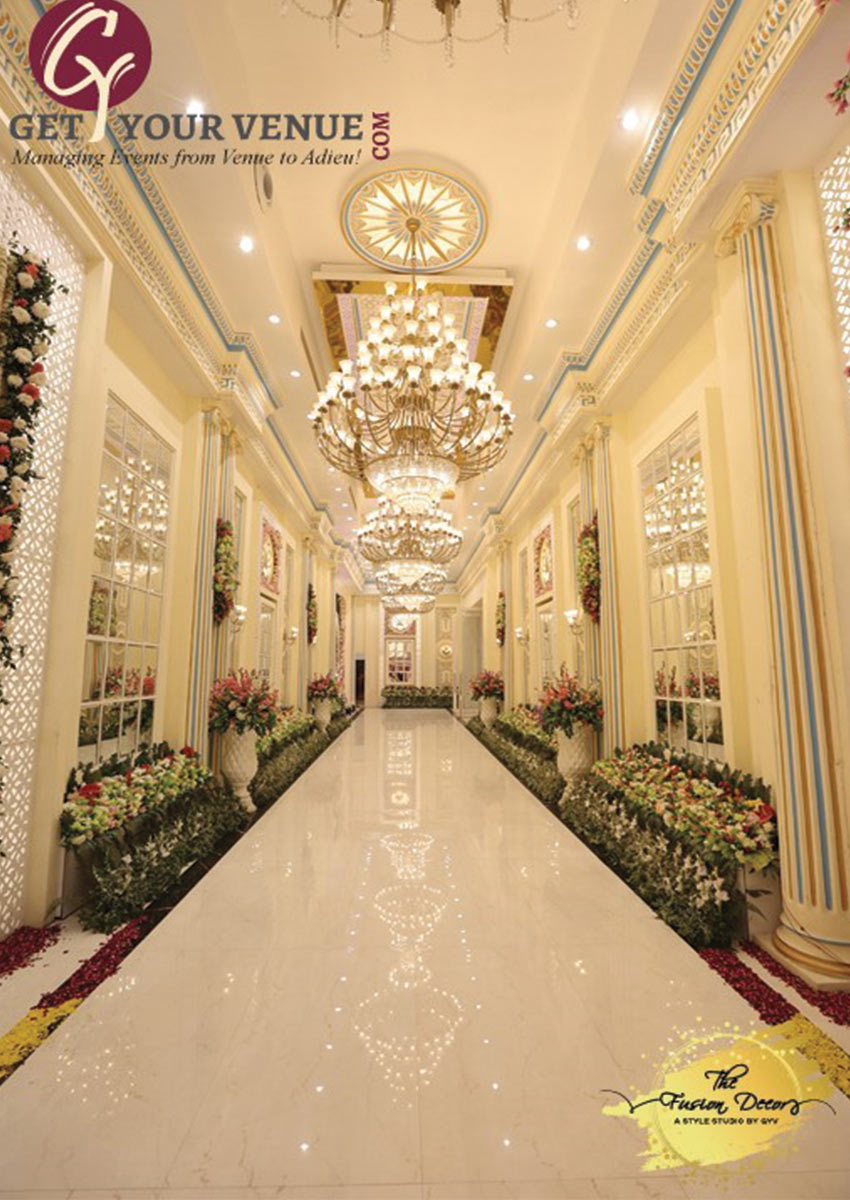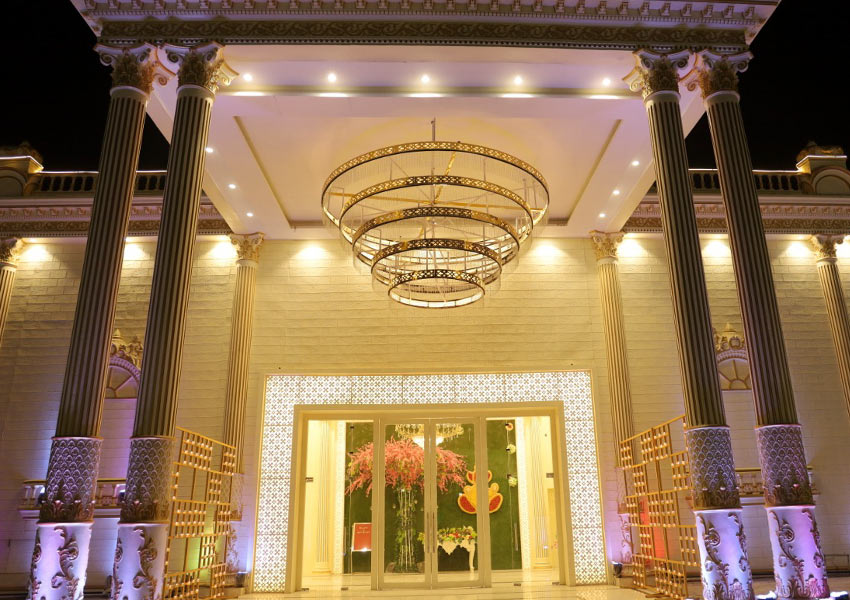 Ambria Aditi Palace is conveniently located over a 4 acre area and on the main streets of Rewari which makes it easier for localities to reach and also for guests to come for a destination wedding. The place is surrounded with lush green landscape and is designed beautifully. It gives you the impression of a beautiful Victorian palace with its architectural designs. The place is artistically designed keeping in mind the exquisite taste and finesse. The property looks ethereal with its hues of beige and gold. The interiors of this palace is what makes it the most luxurious wedding venue in Rewari.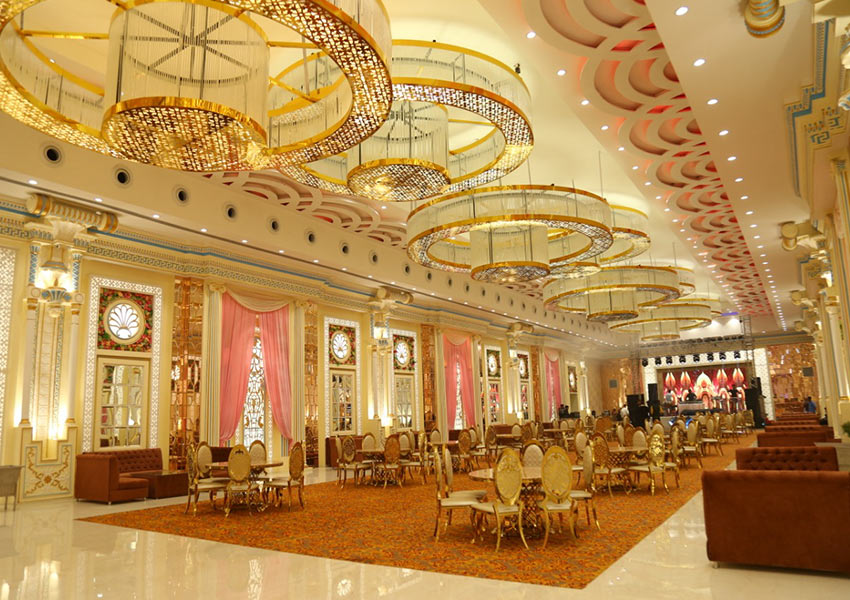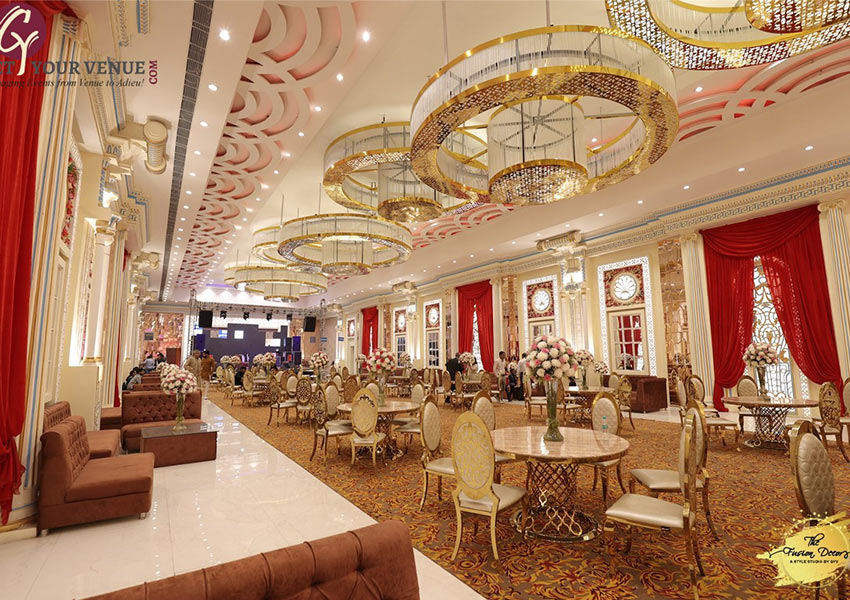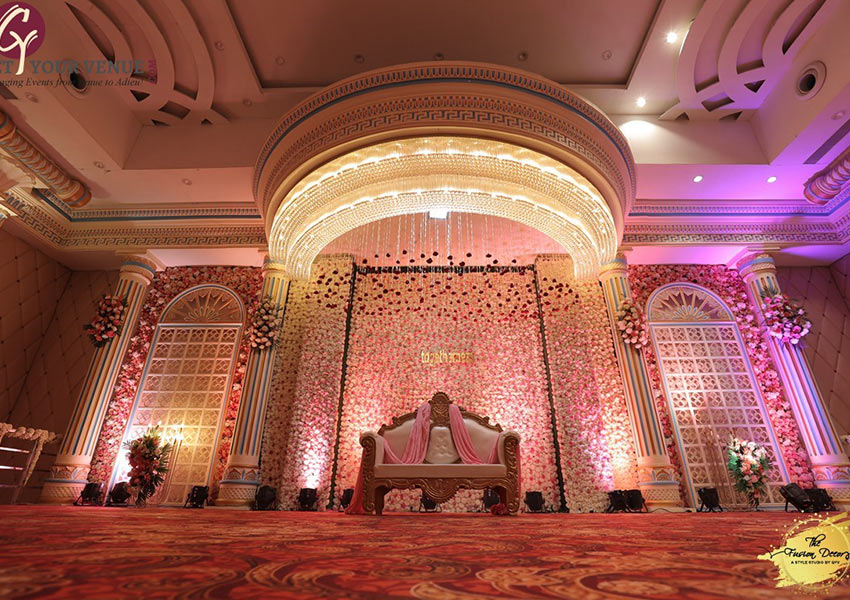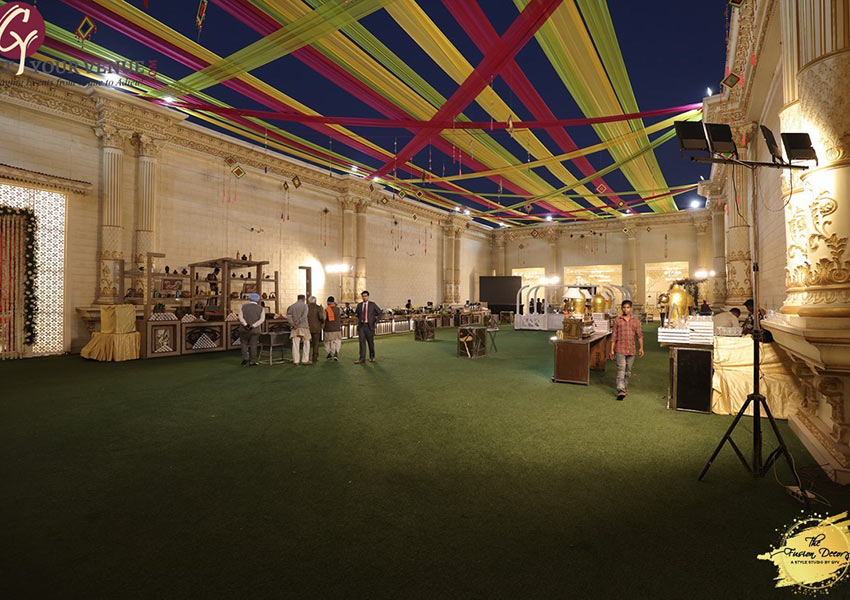 Ambria Aditi Palace has two beautiful wedding spaces. The first wedding hall can easily accommodate 1000 guests at a time. The AC banquet hall has a big stage area to host the couple. This AC banquet hall in Rewari is one of the best designed banquet halls. The banquet hall is attached to an open courtyard which can be used for many purposes. Not only does it have an open courtyard, it also has a food covering attached to it, practically designed to beat the rains. The space also has a beautiful separate mandap area which looks stunning !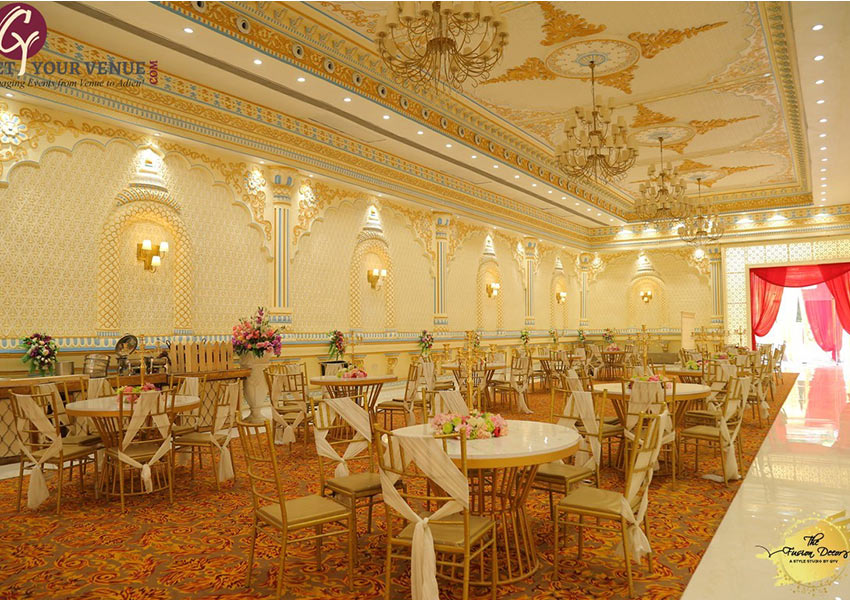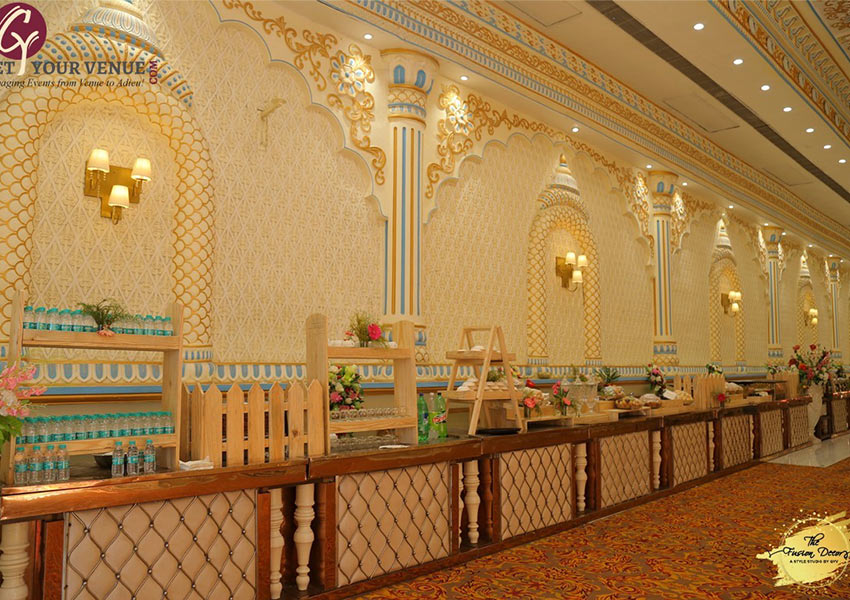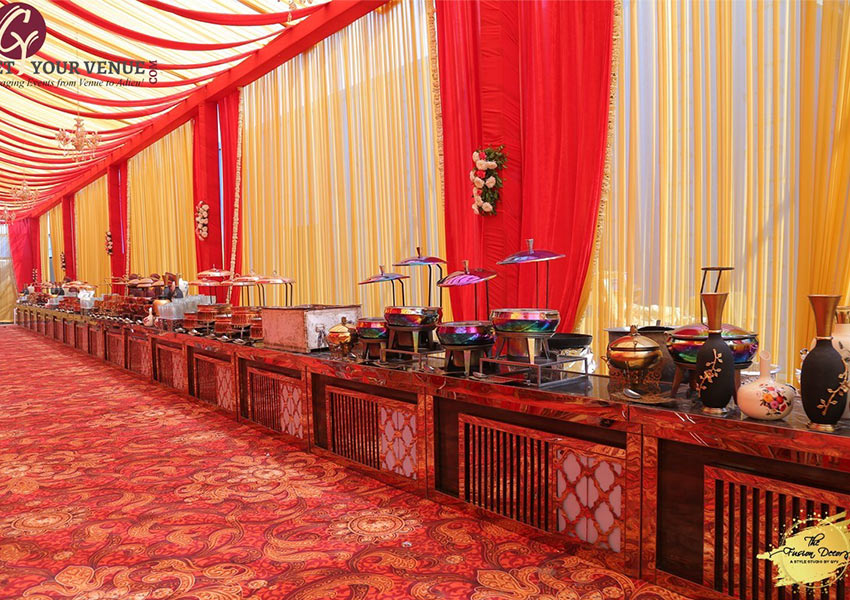 The second banquet hall can accommodate 100-150 people. It also has open courtyard space attached to it and if combined it can easily accommodate more than 200 people. The ceilings of the second hall takes you back to Victorian times. This wedding venue in Rewari has its inhouse catering. Upon relaunch, Delhi's finest catering services "Get Your Menu" will serve the guests their experience of culinary delights and finest delectable dishes. This catering company has professional staff and culinary experts. The space has a very big and hygienic atmosphere for a base kitchen where all the delectable dishes are going to be prepared. The wedding venue provides an enormous parking space for 500 vehicles.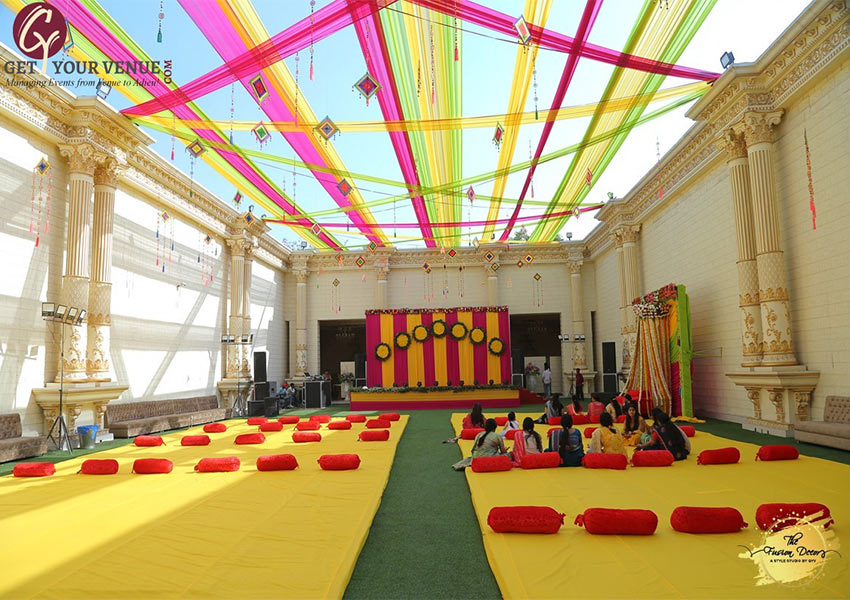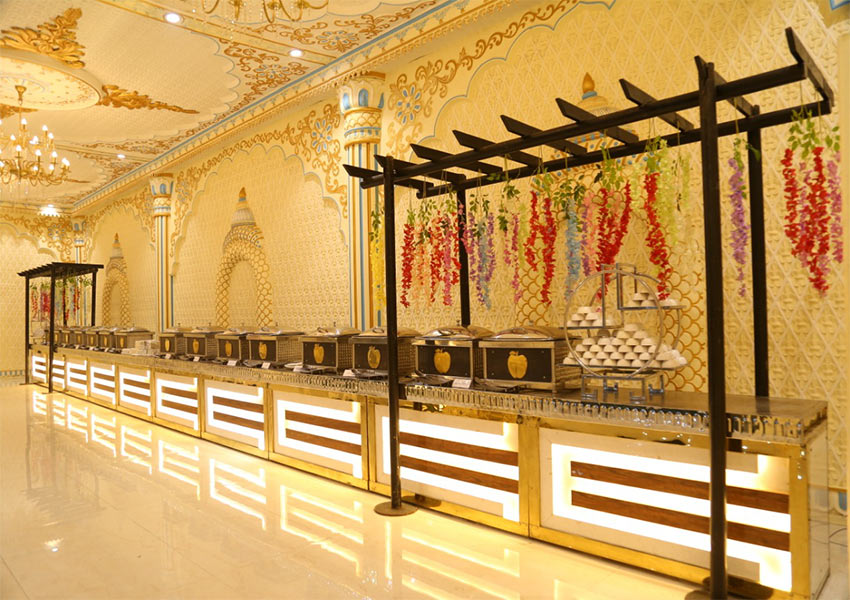 Ambria Aditi Palace in Rewari is the best banqueting facility in the city to cater to all wedding and social events. This venue can host any type of event be it wedding, mehndi, cocktail, sangeet , reception, small parties like birthdays, anniversaries and even a corporate affair. The place also has 2 beautiful rooms with attached washrooms. The venue can be an ideal place for hosting a destination wedding away from Delhi NCR and within a good budget.
So get ready with us to host your wedding in the best wedding venue of Rewari – Ambria Aditi Palace. With its finest taste, impeccable services and premium exquisite catering by " Get Your Menu" and special and exclusive provision for mehndi & cocktail decor with inhouse decor experts – " The Fusion Decor", we are sure you will have one hell of a dreamy wedding here!
To know more about this venue, you may call at +91-9319603444 or mail them at [email protected]!