We hope you've equipped your box of essentials with the imperative protective gear aka the new-found accessory – the face mask or also known as bridal masks in the wedding industry. As we know covid is still round the corner and is still dominating the market including the wedding industry. We should be more than serious about this issue and always prepare ourselves. We can do our bit by making sure we keep distances, sanitizing our hands and always wearing a mask. Now, who said wearing a mask can be boring. We can always mask on with style. While our top-notch bridal-wear designers & retail-stores are giving our brides (& their clan) a pool of fancy options to pick from, there are also some brides who are DIY-ing matching face masks at home.
The designers are also customising the bridal masks according to the bridal outfits. So, if you haven't selected your wedding lehenga, make sure you tell your designer to customise your bridal mask according to your requirement. Many high end designers are collaborating with NGOs where if you purchase a certain product from them, a portion of their income will go to the NGO or the front line workers. From silk face masks for the wedding to simple ones, we rounded up some stunning face masks that you can pick for your wedding day!
Scroll down to check out these brides who donned face masks for their weddings, and nailed it!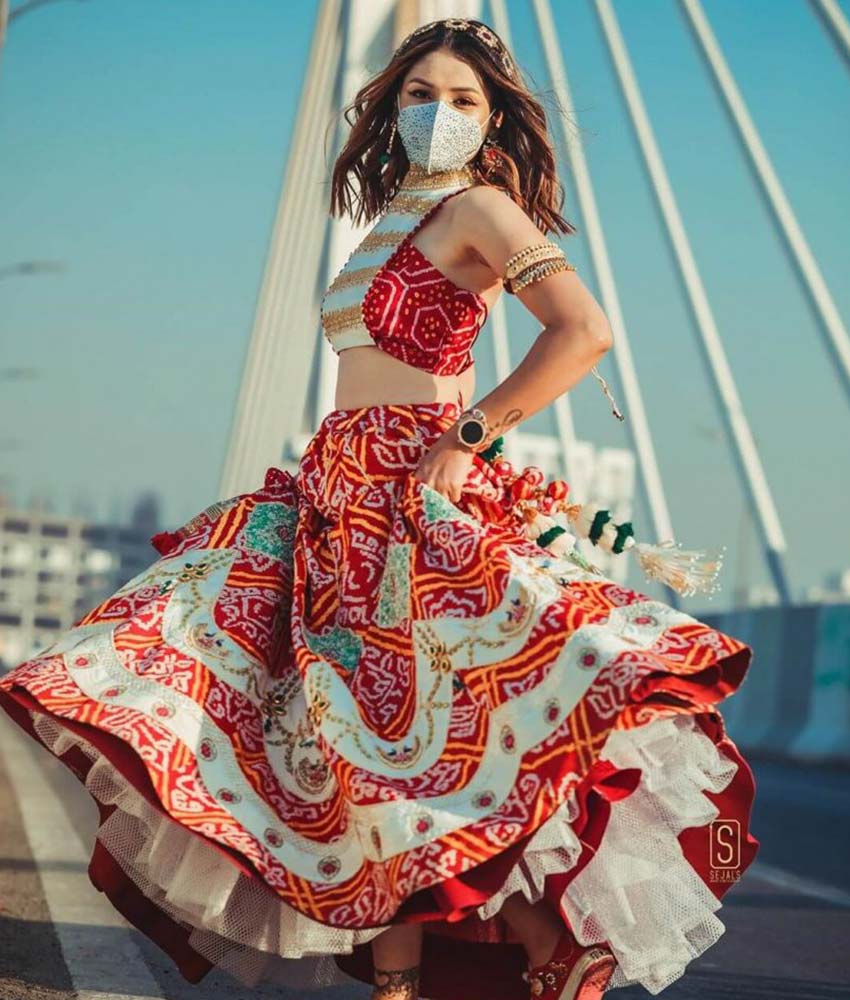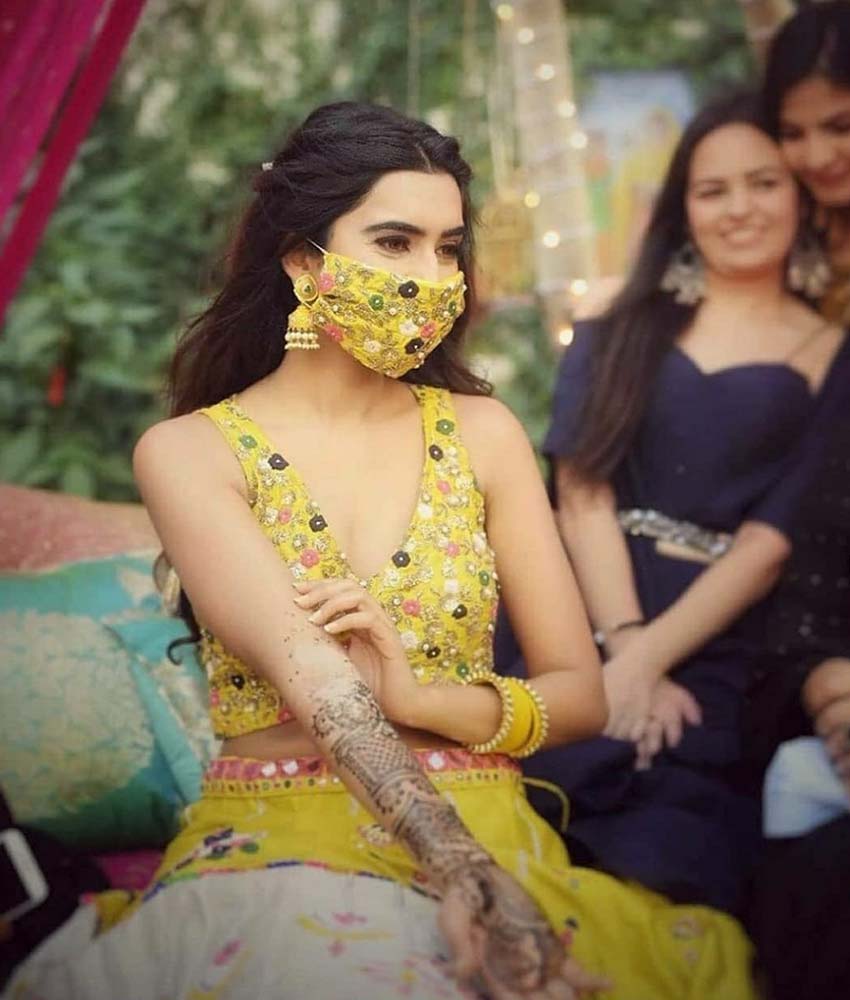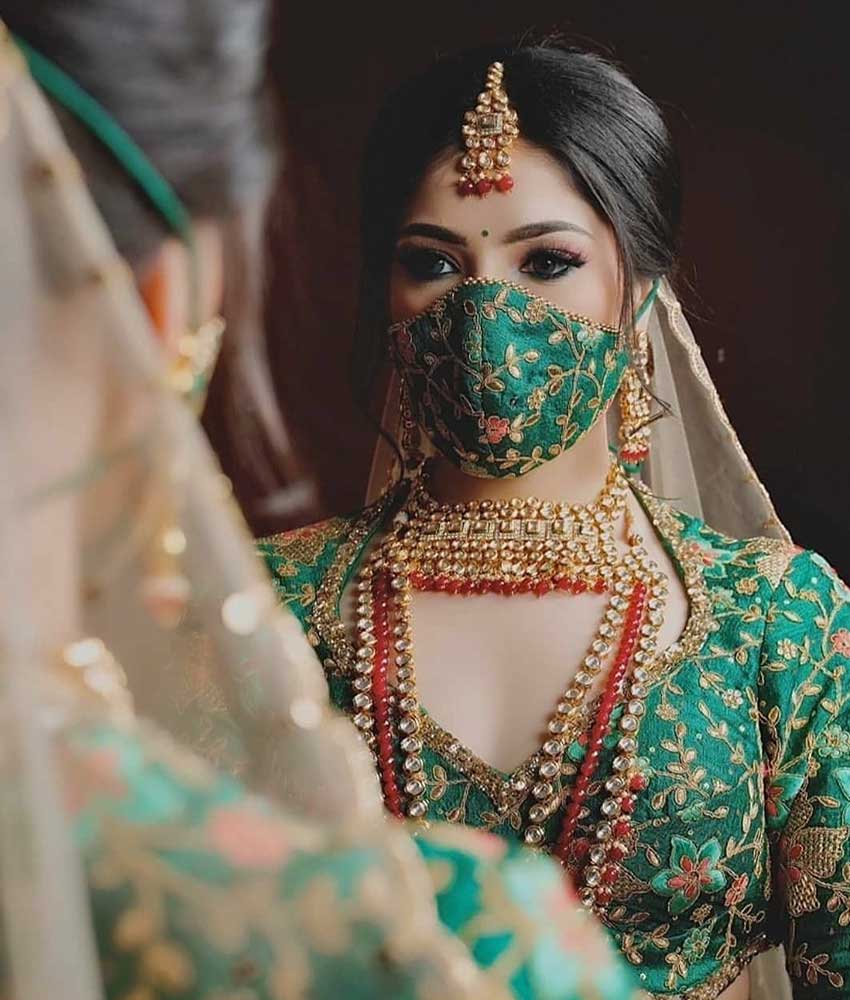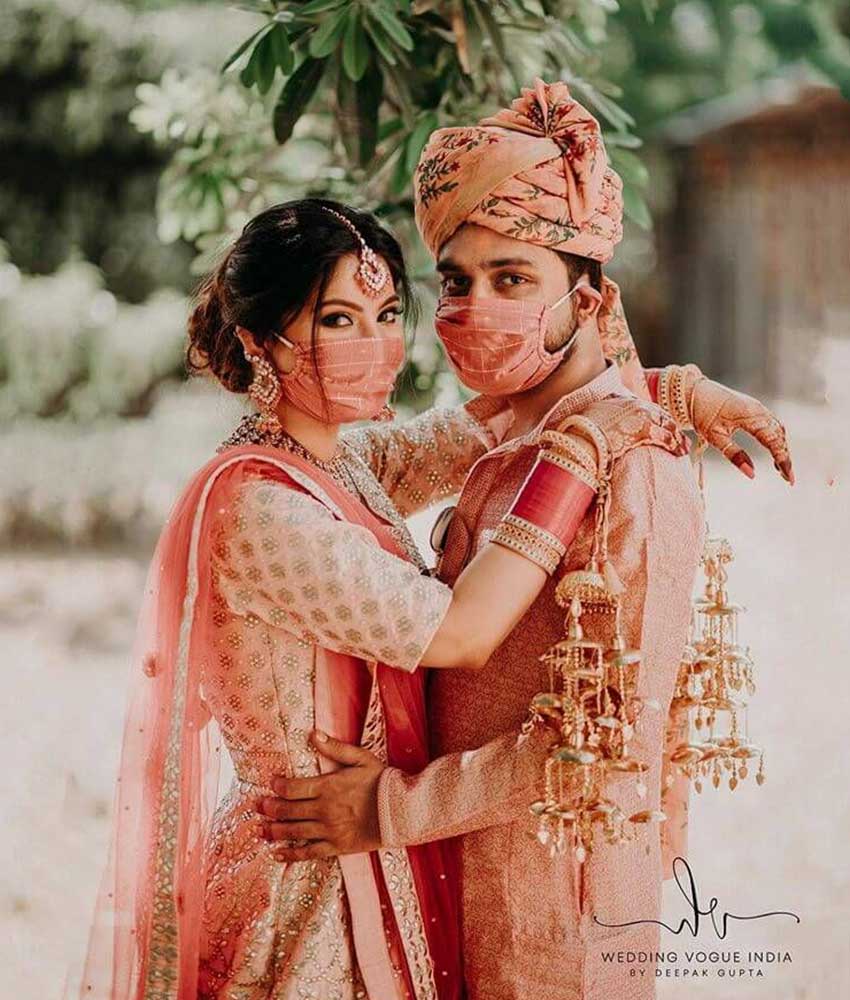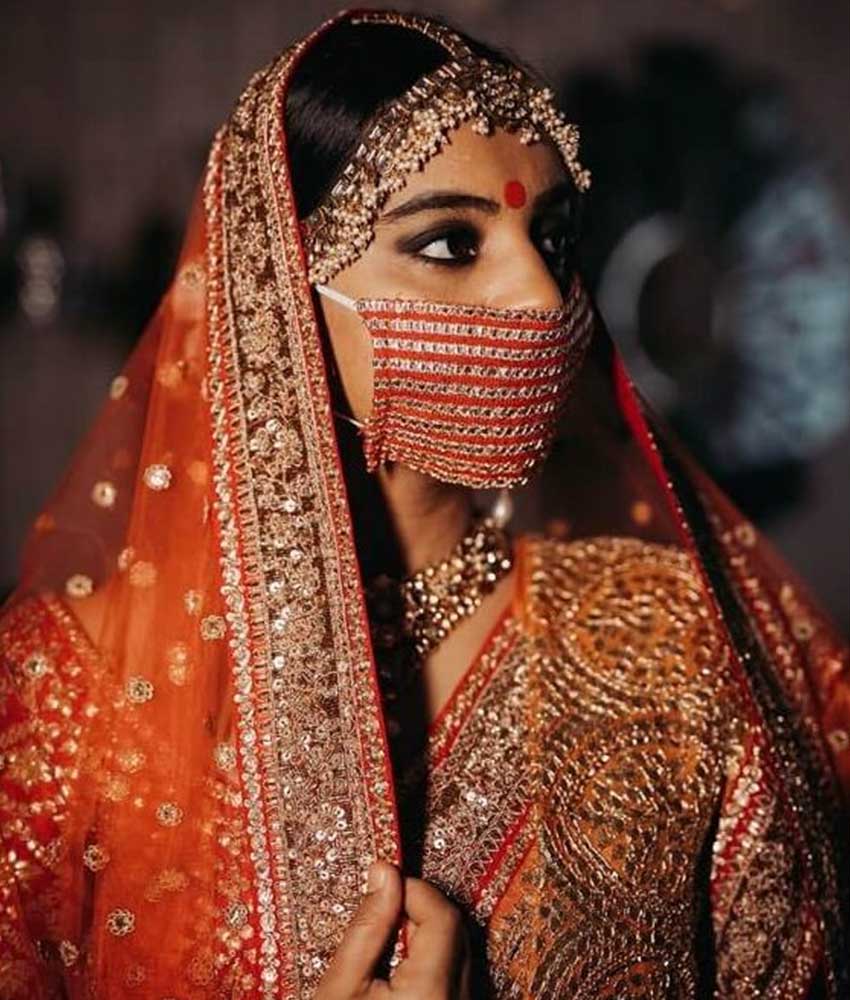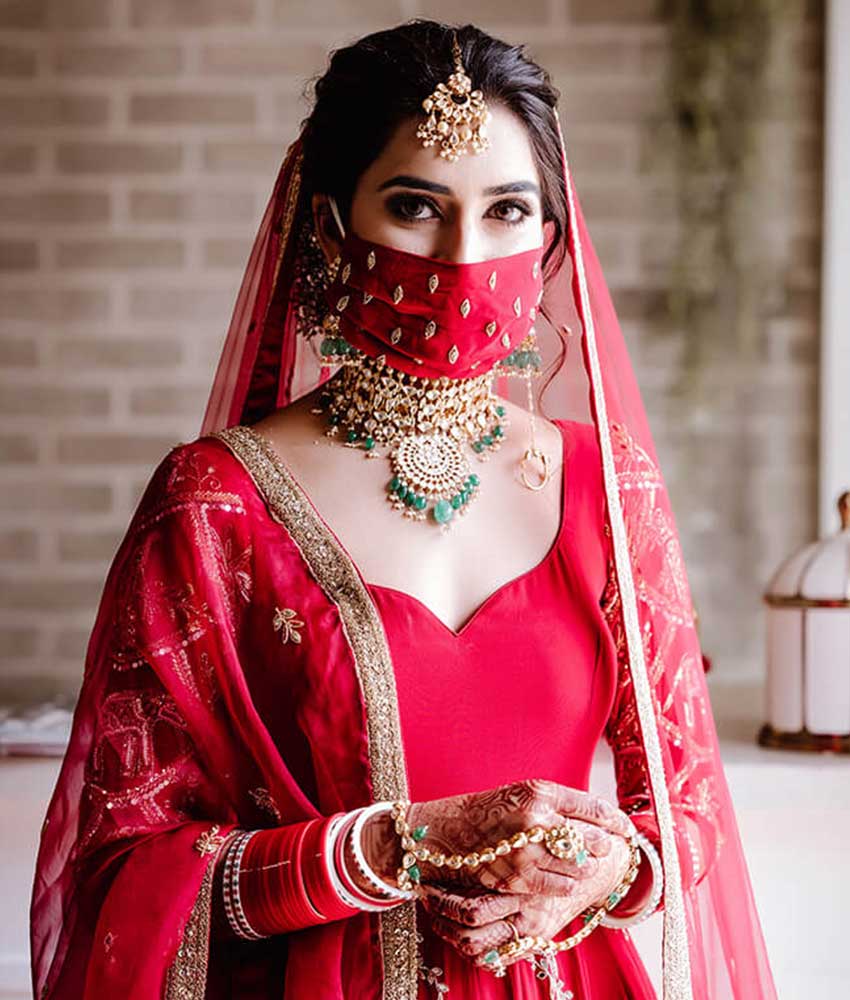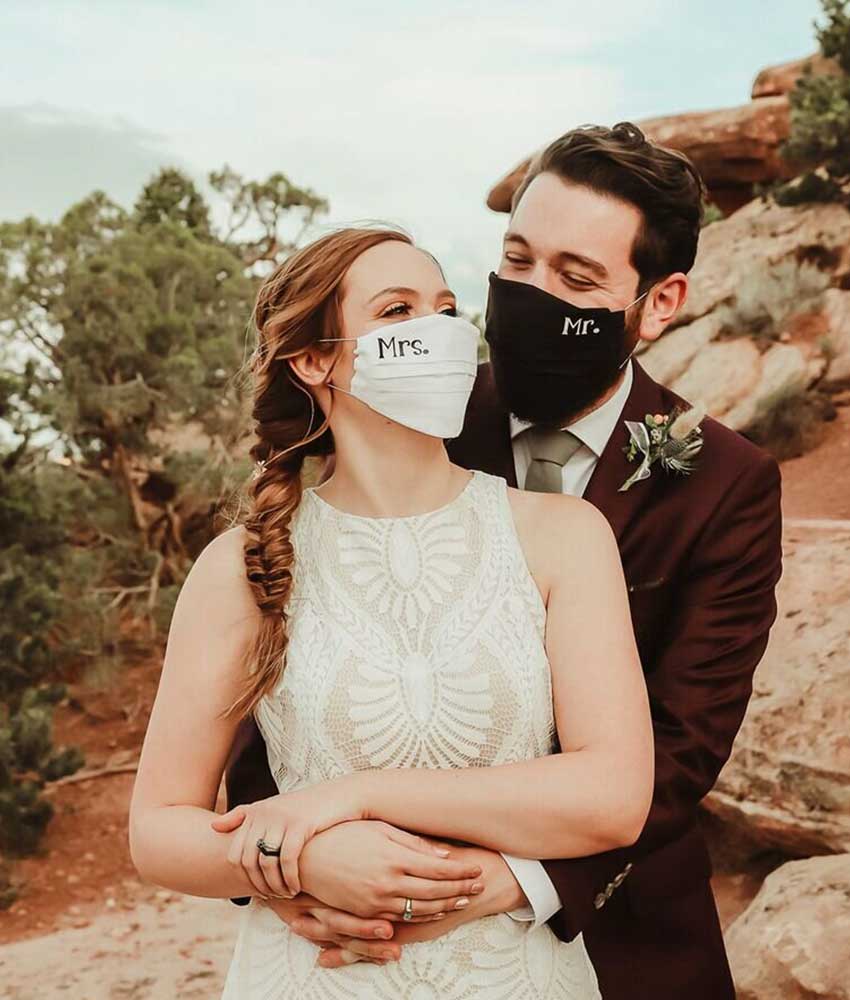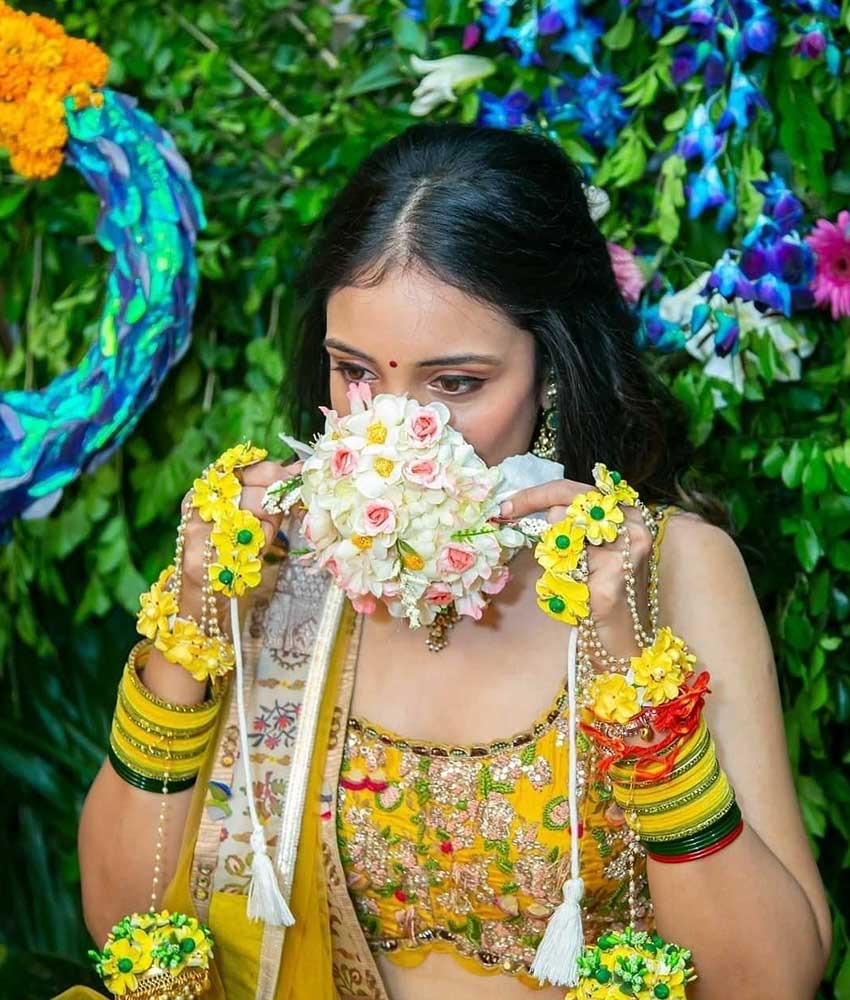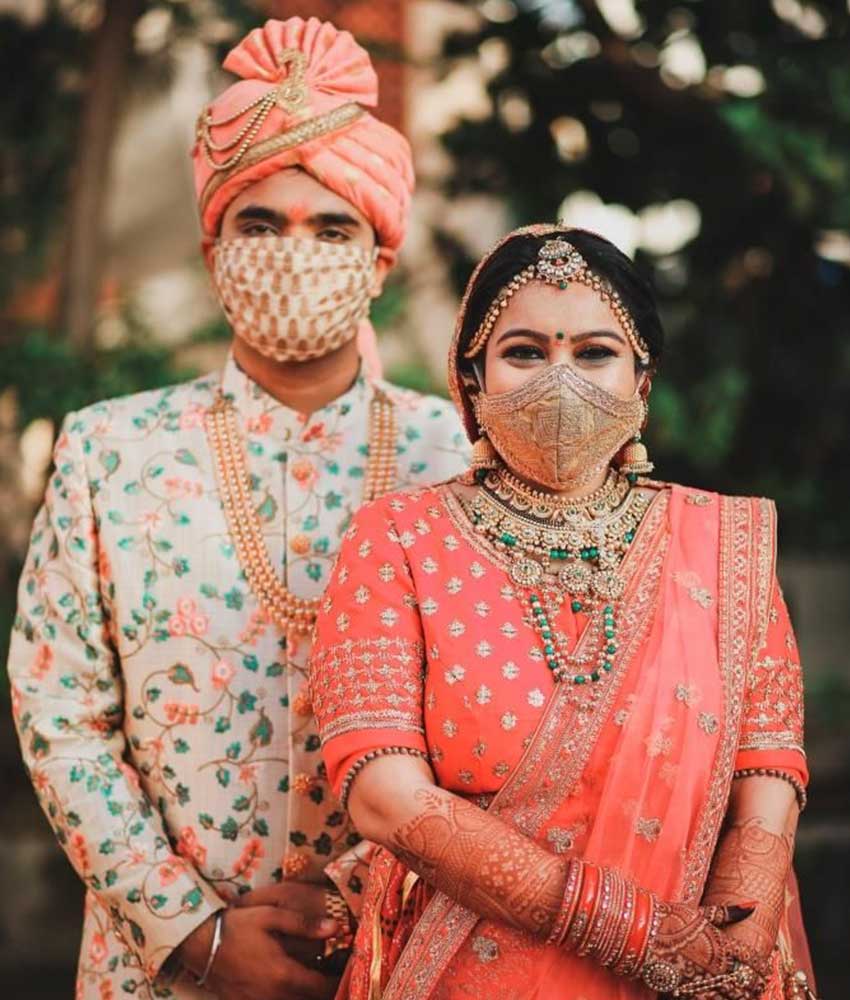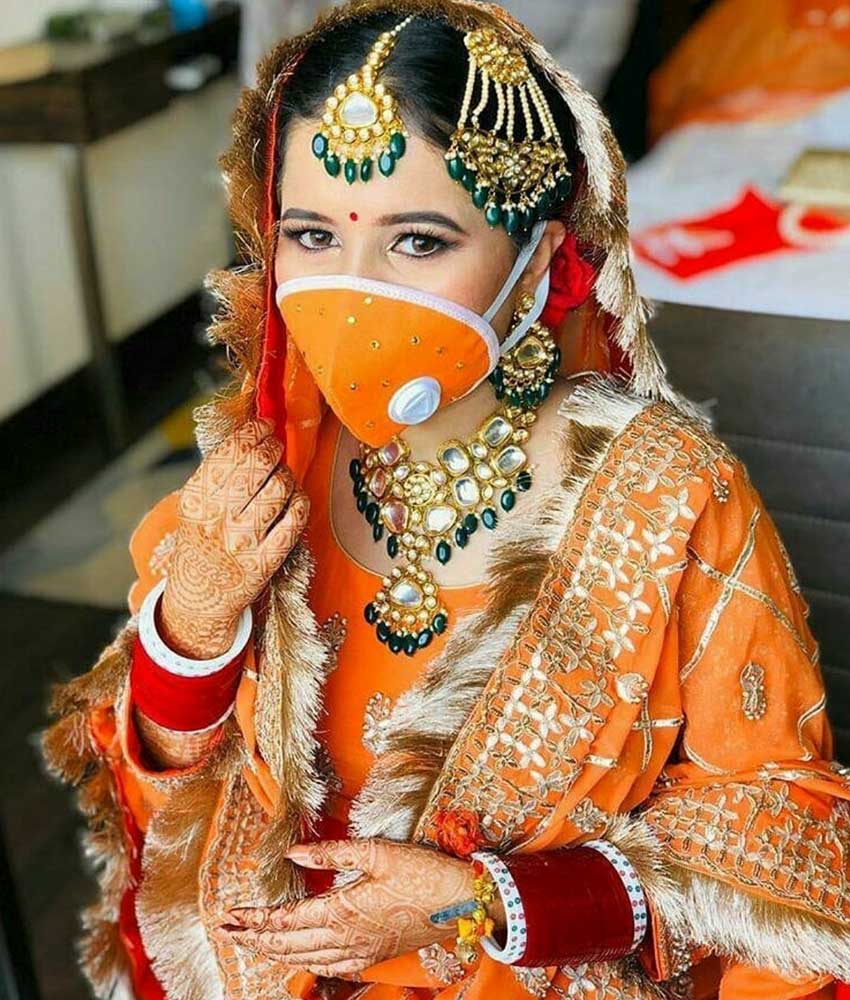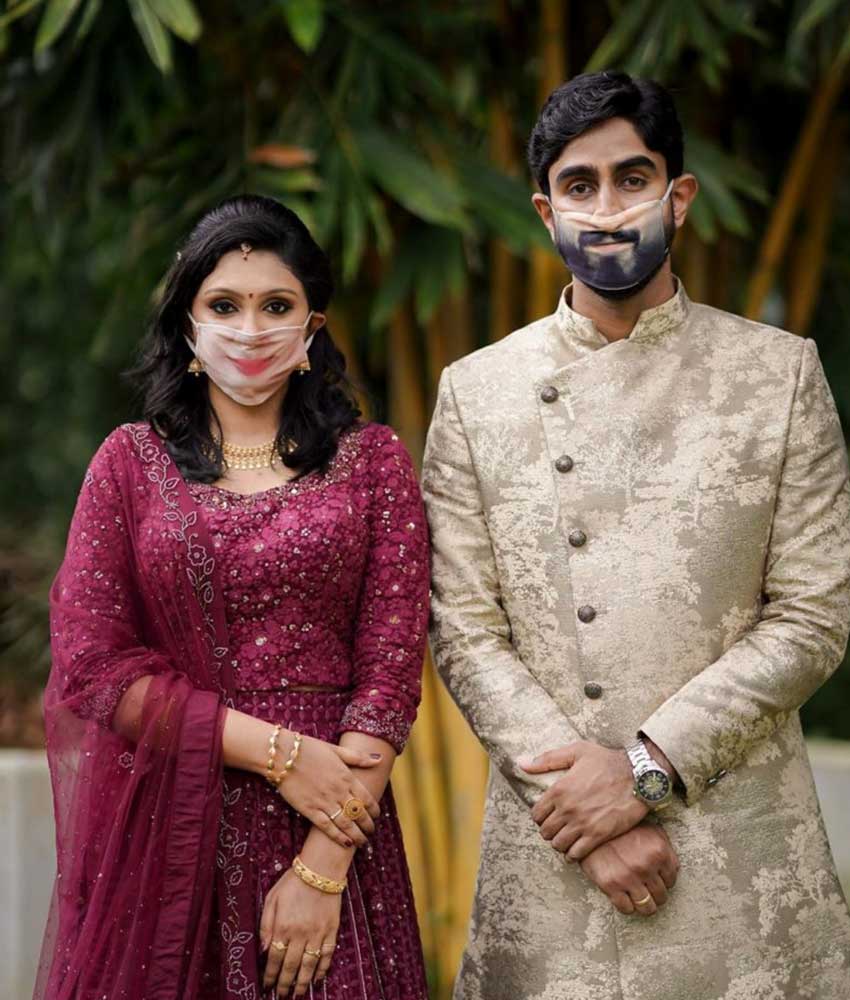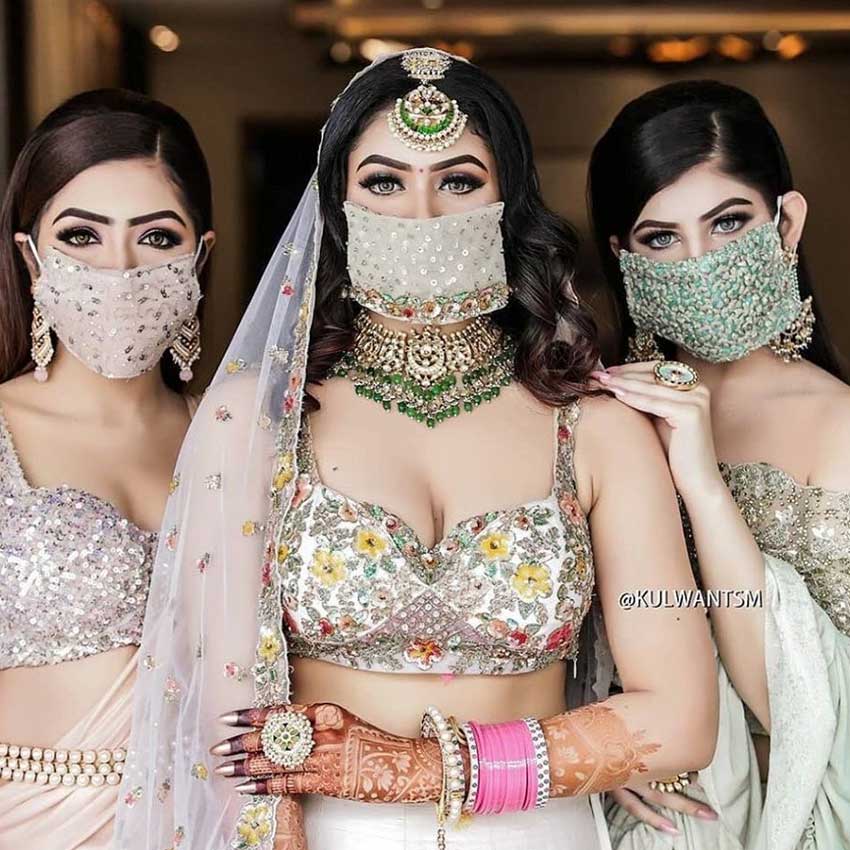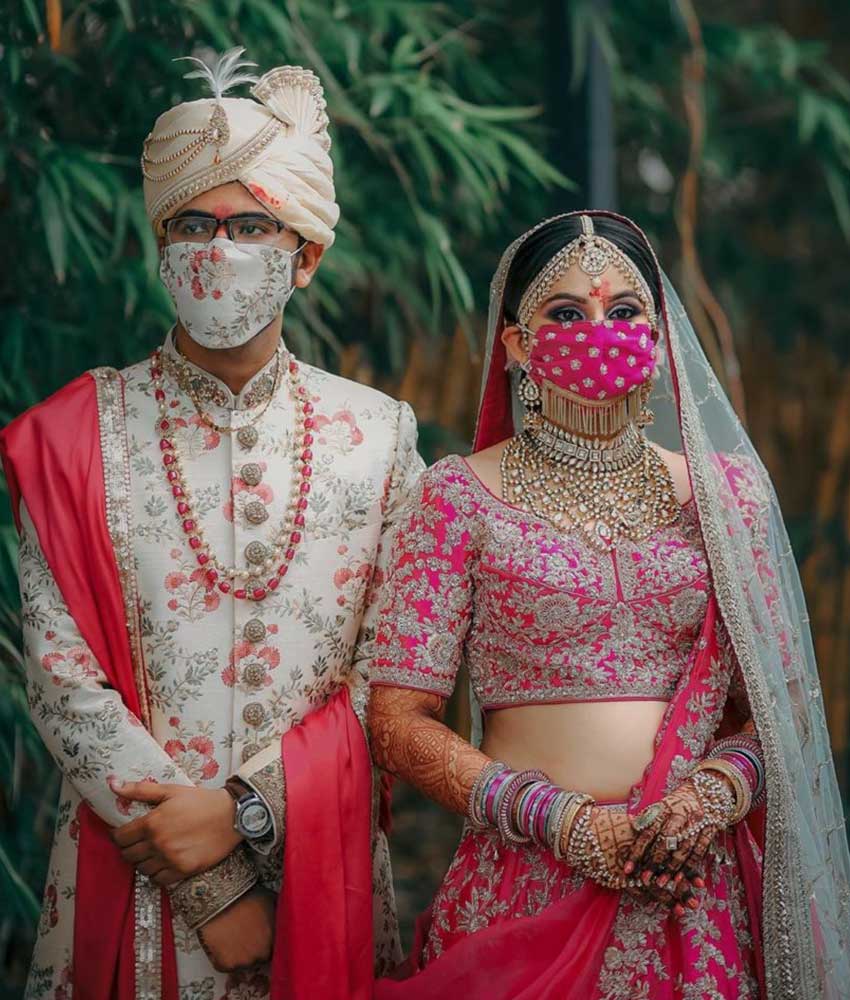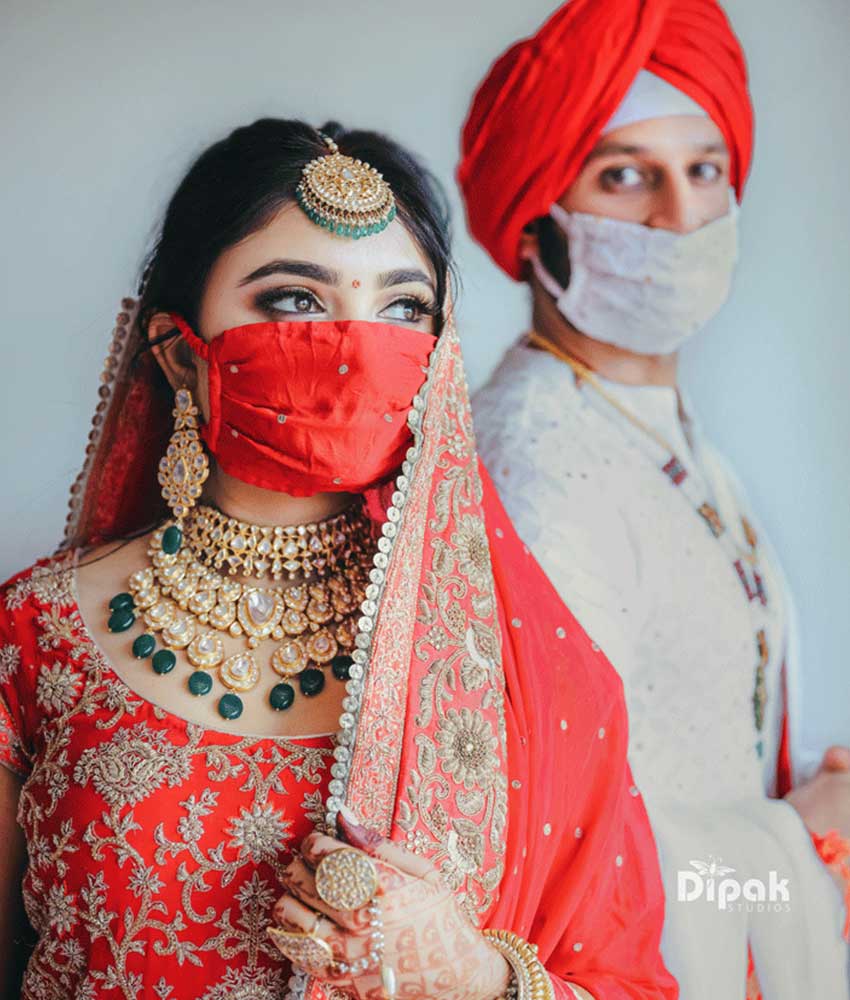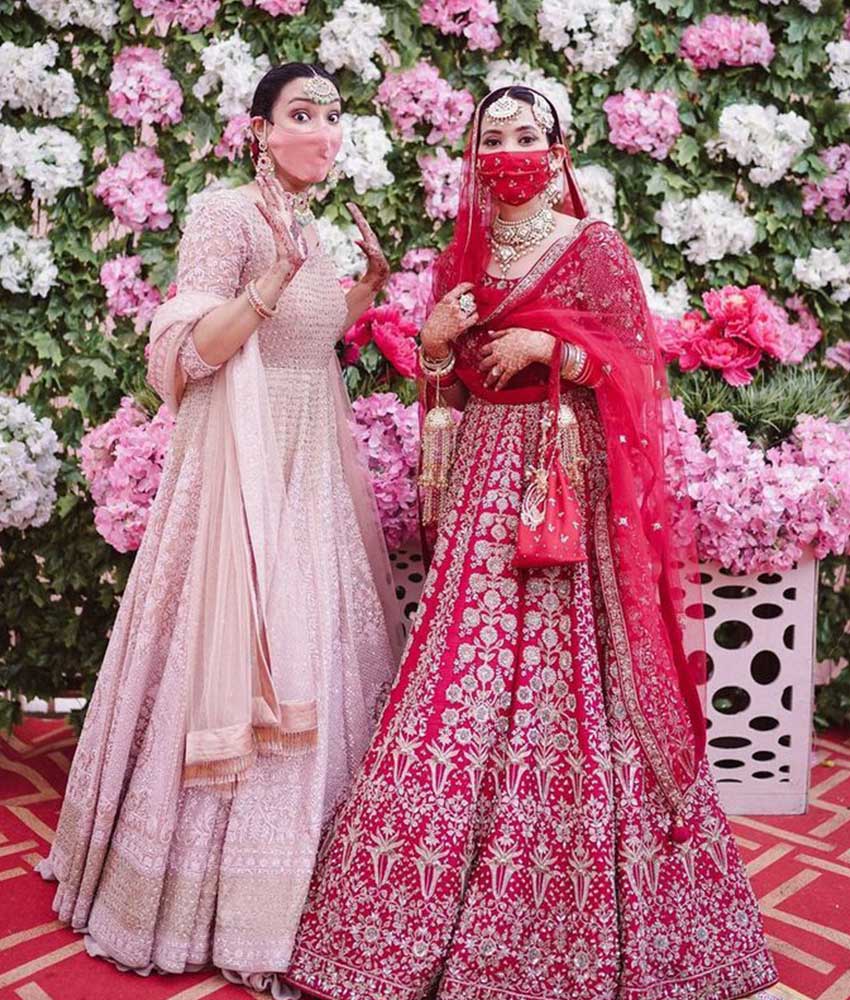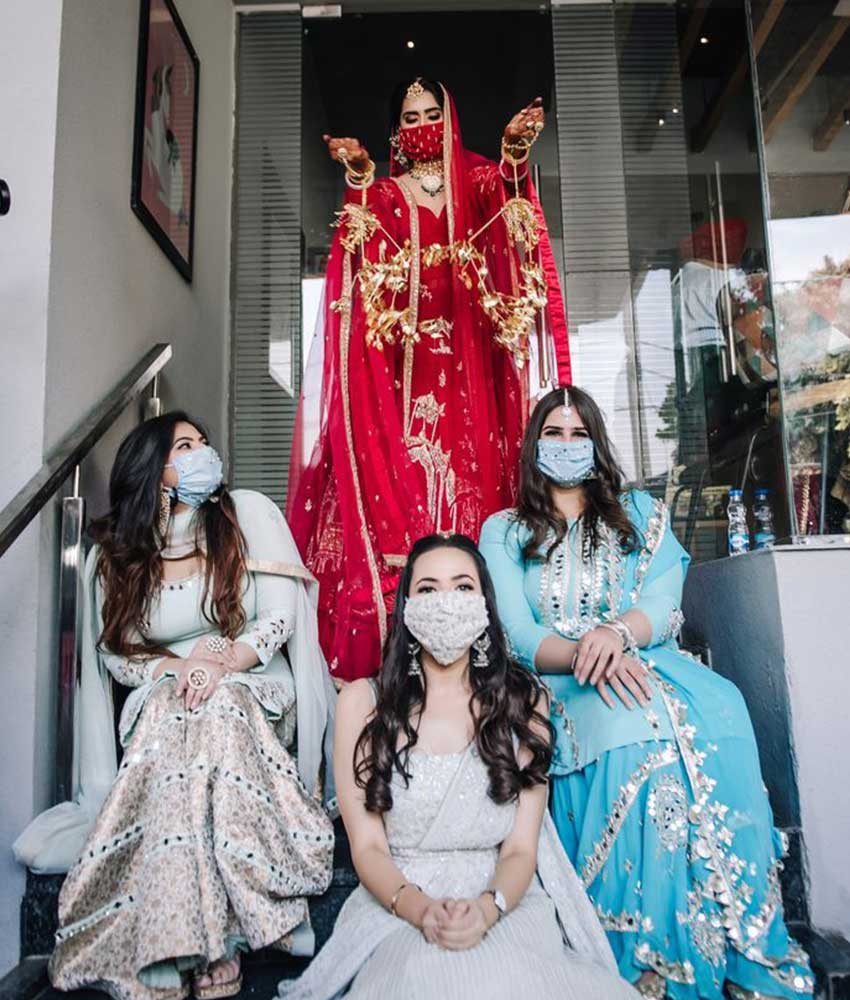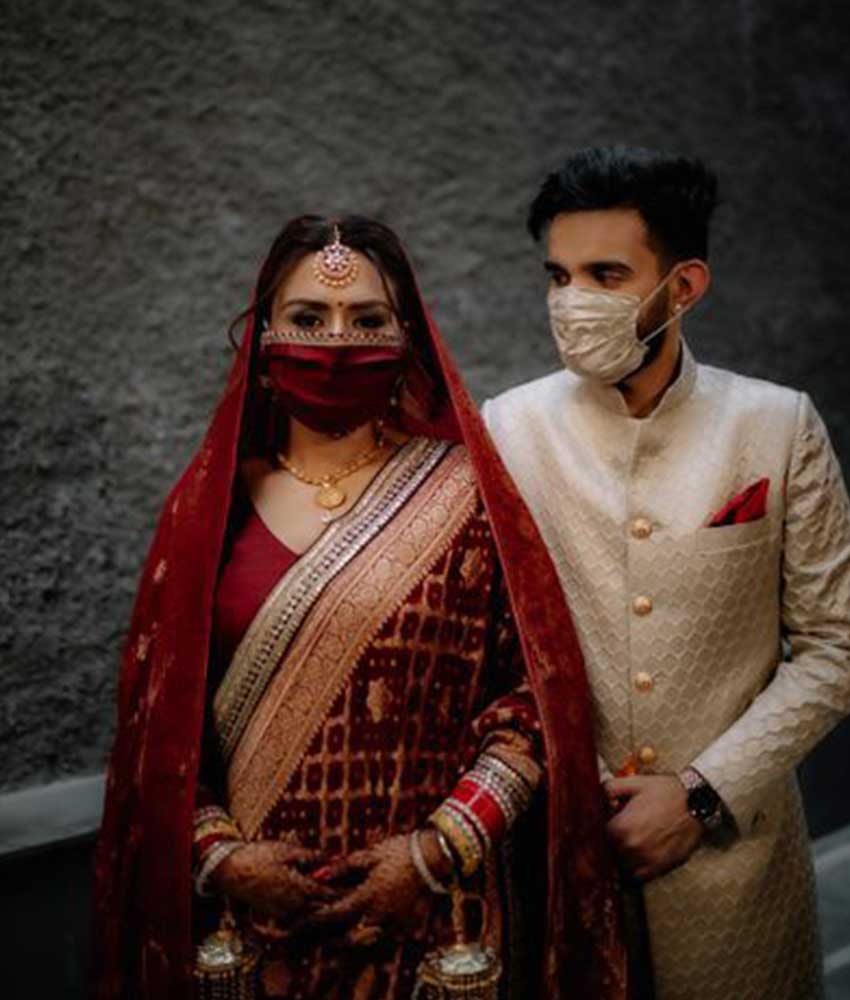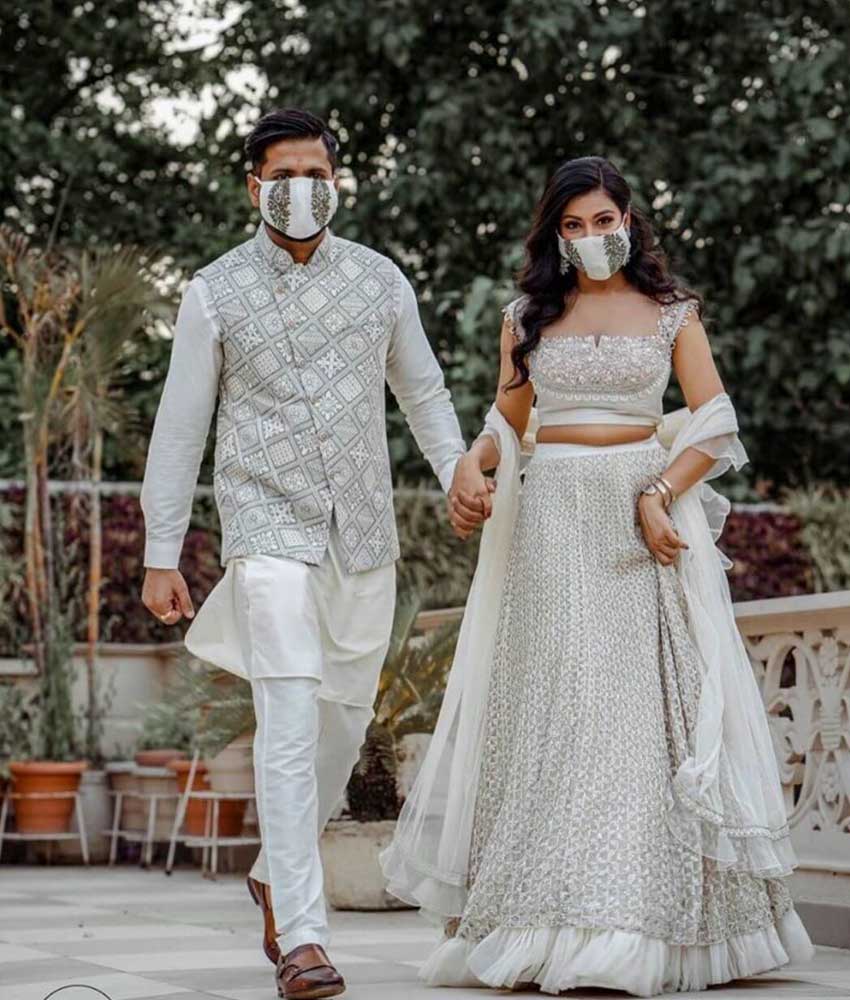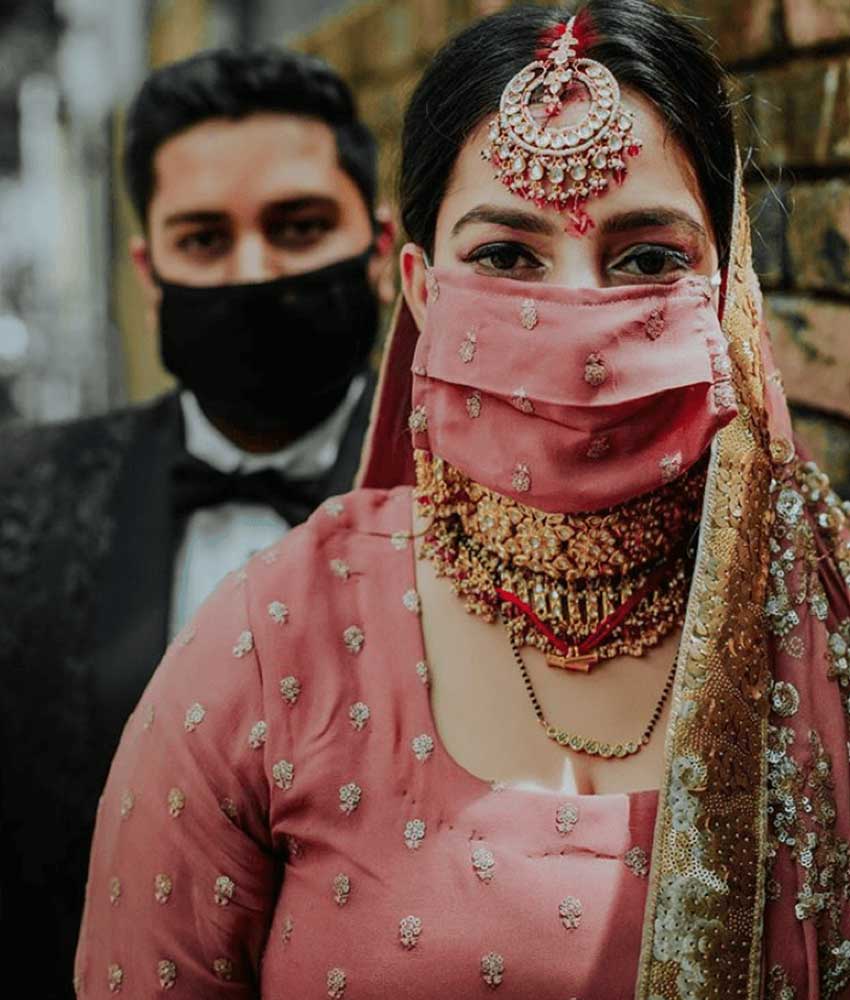 While you cannot have your big fat Indian wedding for the foreseeable future, what you can have is a happily ever after with your family and friends in a close knit intimate wedding. Nothing can stop you from being a stylish bride even if it means to wrap up a mask for your wedding day.
So, which type of bridal mask will you pick for your intimate wedding? Tell us in the comment section below!