Congratulations! You've just gotten married and you're already super excited about your honeymoon. You're a newly-wed couple who wants to find a romantic destination for your honeymoon, but you don't just want to do the poolside cocktails. You crave adventure and excitement, but brainstorming honeymoon ideas for newly-wed couples can be very confusing. With our list of off-beat honeymoon ideas for married couples, you're sure to make your honeymoon romantic and exciting.
Trekking
If your soul yearns for the mountains and the serenity they exude, trekking can be a great idea to christen your marriage. Trekking the lofty peaks of the Himalayas can be a very romantic destination for your honeymoon. If you want to keep things light, you can choose a beginner trail and take in the mountainous beauty and the warmth of the local people. And if you and your partner seek the challenge, there are many advanced trails also available to explore. The Chadar Trek Frozen River Trek in Ladakh can be a great honeymoon trip for a married couple.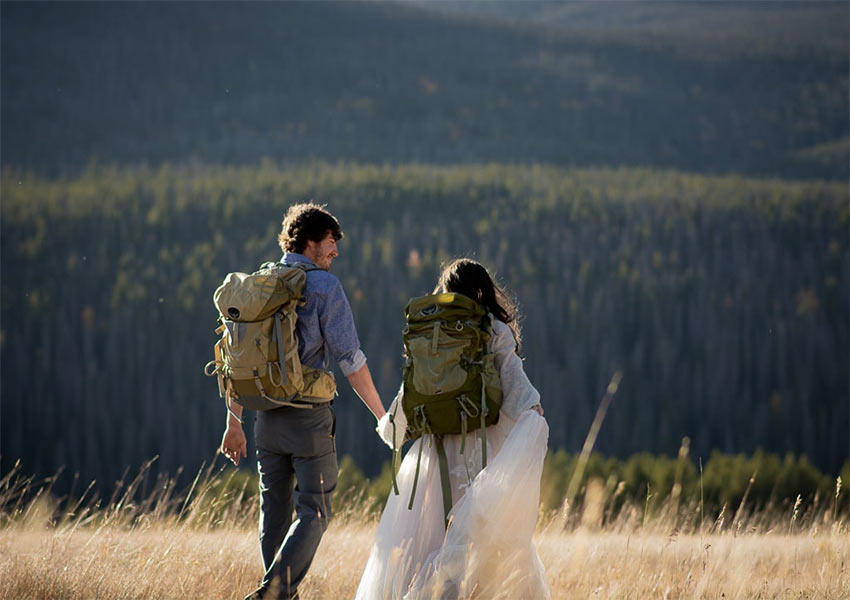 Hiking
Another honeymoon idea for married couples is to go on a hike. A hike is a low-intensity trek, you can spend your evening gently walking along the trail, admiring nature's bounty while you connect with your new spouse. Leave behind the stresses you've been feeling as you embark on this new journey in your life with your partner. Nandi Steps in Karnataka is a very popular honeymoon trip for married couples.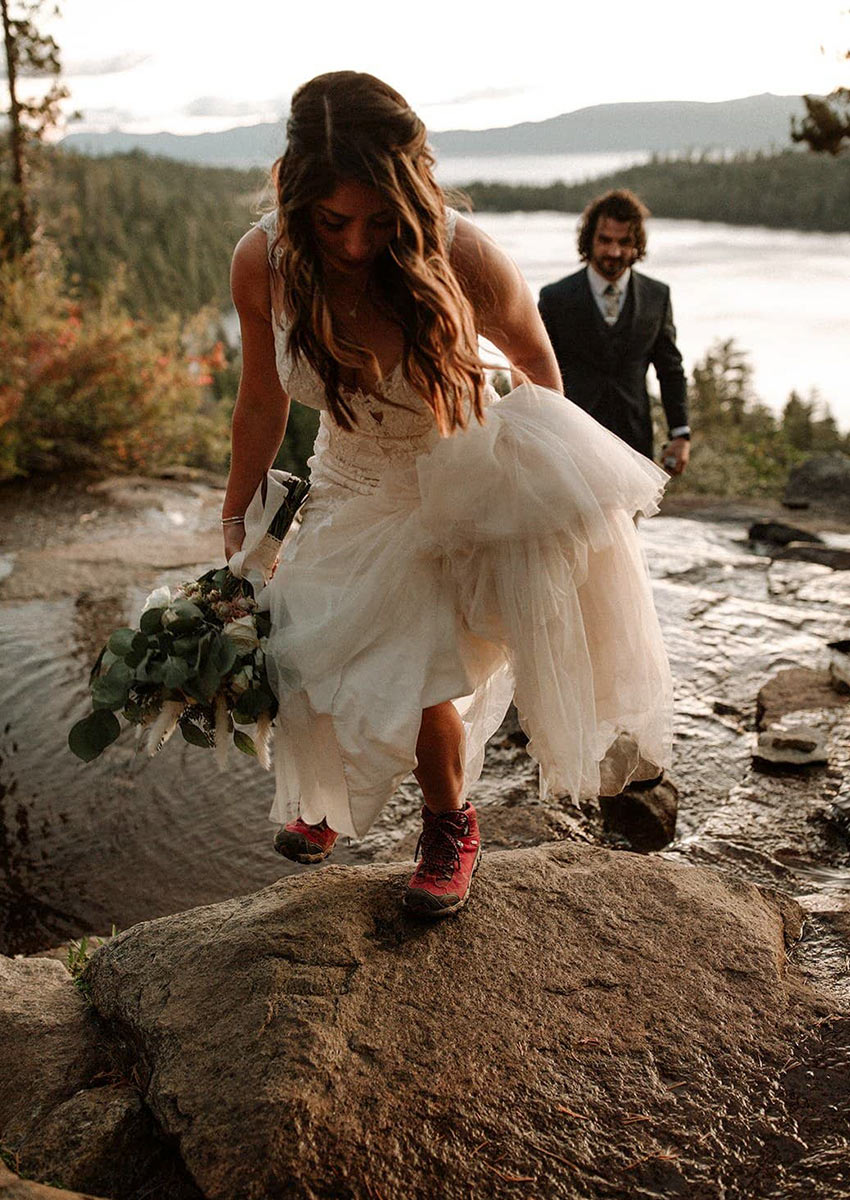 Also read: Best Budget Friendly Destination wedding venues under Rs 20 Lakhs
Camping
What better way to consummate your new marriage than spending the night under the stars on your campsite? You can cook your meals together and then snuggle in a blanket in your tent. A very romantic and intimate experience, one that is guaranteed to be a highlight in your married life. Baghmundi Nature Camp in Purulia, West Bengal is a very popular campsite for honeymooners.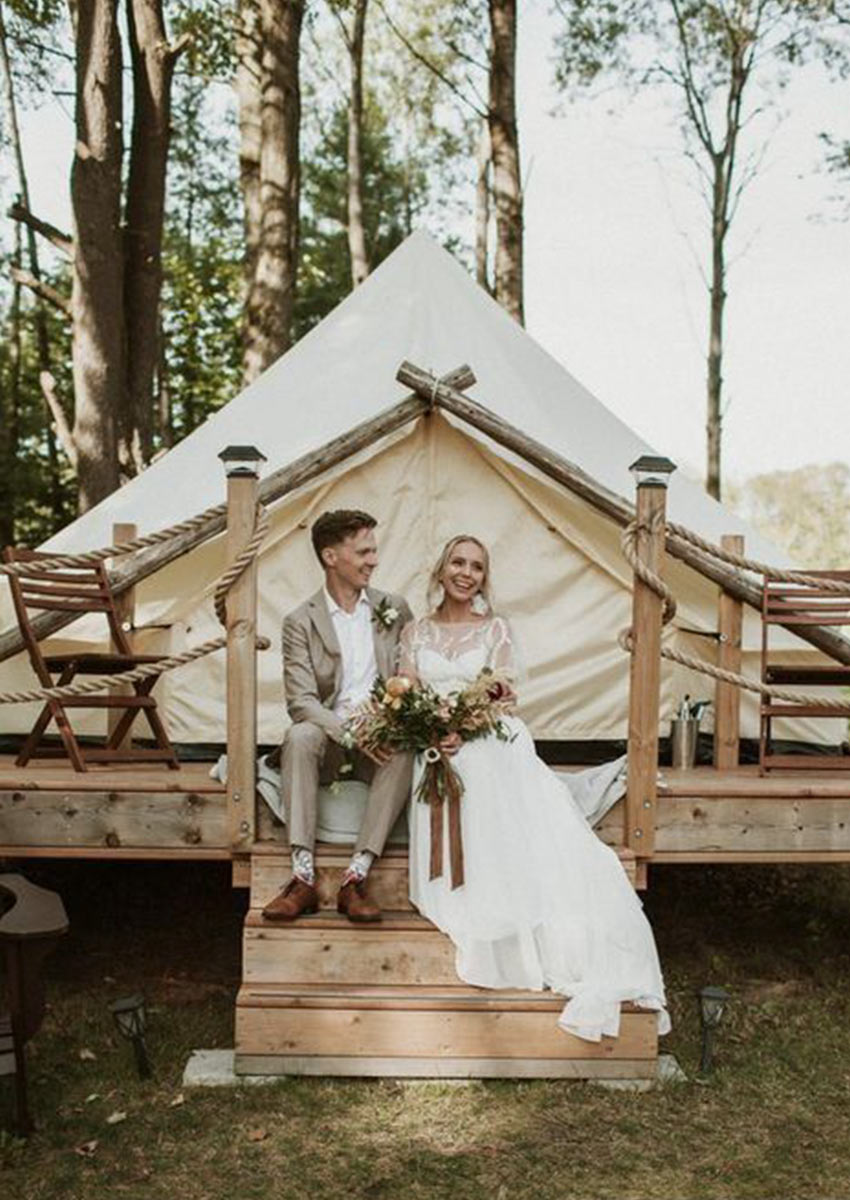 Water Sports
If being in the water is more your speed, you and your partner would love this honeymoon idea. There's a variety of underwater activities to do, including snorkeling, scuba diving, jet skiing, and many more. You can get your adrenaline fix with these thrilling activities and then wind down by relaxing on the beach and reeling down from the day's activities. The Lakshwadeep Islands are a great option if you want to include water sports in your off-beat honeymoon.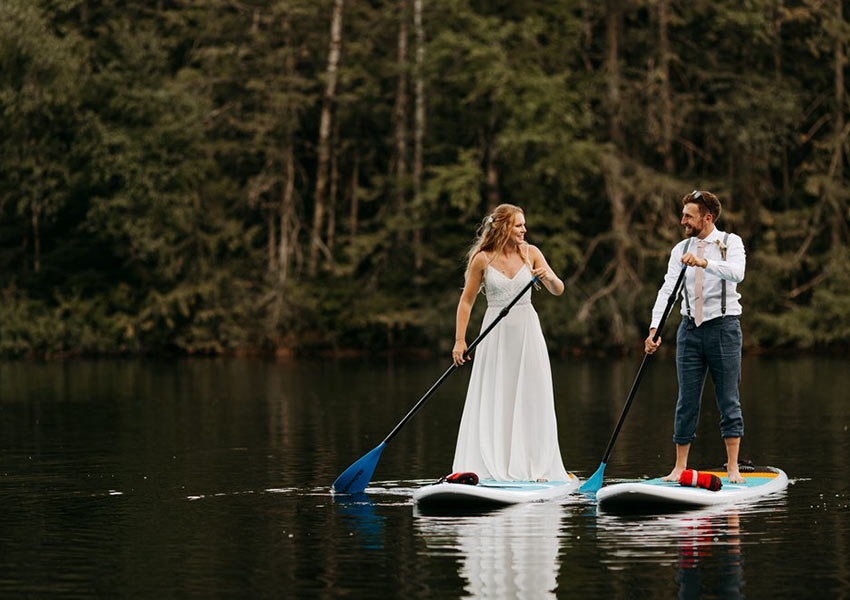 Farm Retreats
Another great honeymoon idea for newly-married couples is turning off and reconnecting with their roots. A farm retreat is just the way to do that, disconnect from the world so you can focus solely on each other. On farm retreats, you can try your hand at some organic farming and try your hand at a more sustainable lifestyle. Dewalokam Farmstay Retreat, Kerala is one such location that can give you the idyllic experience you desire.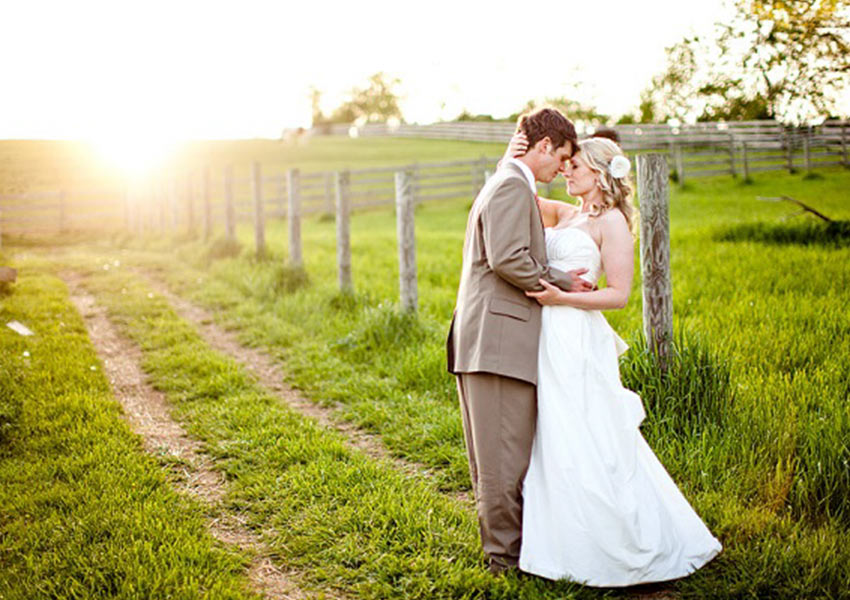 Wildlife Reserves
If animals and forests are where you and your spouse vibe, we recommend planning your honeymoon at a Wildlife Reserve. Immerse yourself in the lap of nature with jungle safaris, animal watching, and photography. Stay in lodges and reconnect with the forest around you as you connect with your new spouse. It's a great honeymoon idea for any forest and animal lover. We highly recommend the Kaziranga National Park, Assam as the location for your honeymoon.
Also read: 5 Essentials to Must Pack for Your Honeymoon
Quiet Towns
If you want to stay in and have some peaceful quality time with your spouse, nothing beats honeymooning in a quiet town. Staying in a quiet hamlet will allow you to process your thoughts and snuggle up with your spouse for some relaxation. Visiting the local joints and interacting with the local populace is sure to soothe your souls before you can begin your life together proper. Mandawa, Rajasthan is one such quiet, petite town to spend your honeymoon in.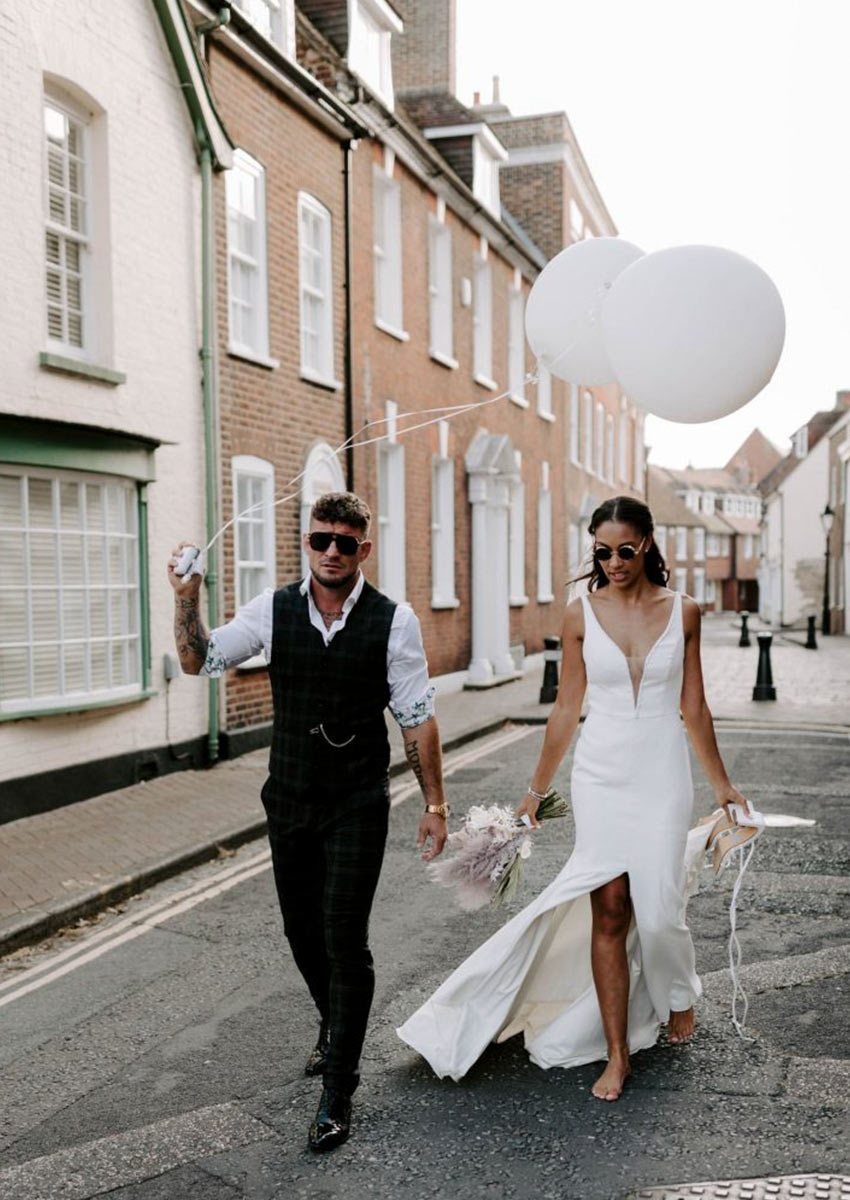 Conventional honeymoons are great, but we are sure these 7 off-beat honeymoon ideas for newly-wed couples will help you greatly.
And if you want any help planning your wedding, reach out to us at (+91) 8800093444 or email us at [email protected] or visit Get Your Venue – Book Best Wedding Venues in Delhi.