Kaleeras is one such auspicious and stunning ornament that makes the bridal look complete. With today's brides becoming more conscious about fashion and the latest trends, kaleeras have also shelled the traditional look and are being made in different styles to match the overall bridal look.
Floral kaleeras are the new style statements and the variety in them can amaze you. The originality and freshness of flowers make the entire bridal ensemble more charming and attractive.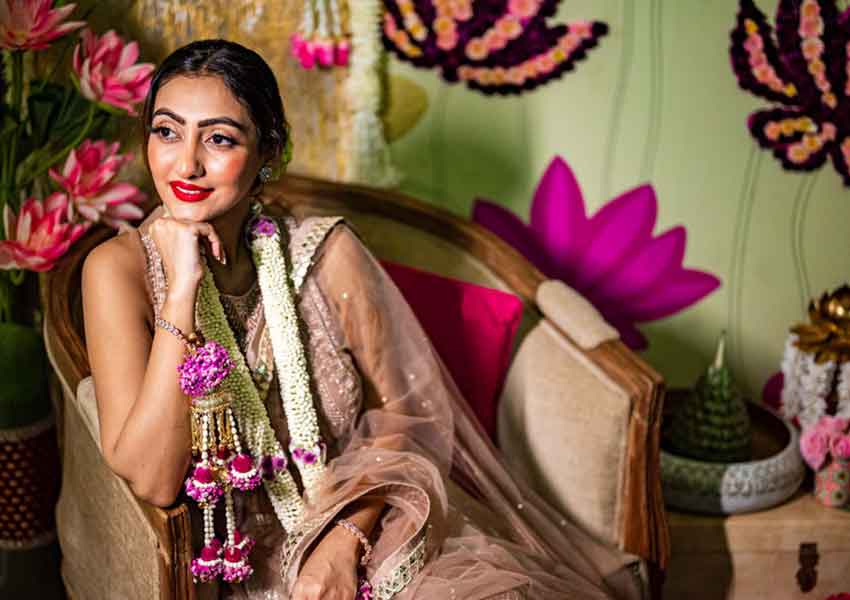 Image Credit: Floral Art by Shristi
So if you are a bride-to-be who is searching for stunning floral kaleeras, Floral Art by Shristi has some brilliantly designed floral kaleeras for you. Scroll down to check them out and we bet you will fall in love with these beautiful kaleeras too.
Tropical Topulence

Kaleeras influenced by the tropical look and feel is the new trend. The tropically designed kaleeras look very different and exclusive. Made of colorful tropical flowers like purple, orange, and other bright shades, these kaleeras look gorgeous and adds to the overall aura of the bride. These kaleeras imparts a mesmerizing contemporary styling.
Read More: Top 5 Floral Jewelry Ideas for all brides-to-be to elevate the look
Bohemian Desert Chic
Another exquisite variety is the one inspired by the bohemian desert style and comprises of soft colors. Mainly made with white, purple, and pink colors, these kaleeras never fails to standout, owing to their simplicity that brings out an earthy feel.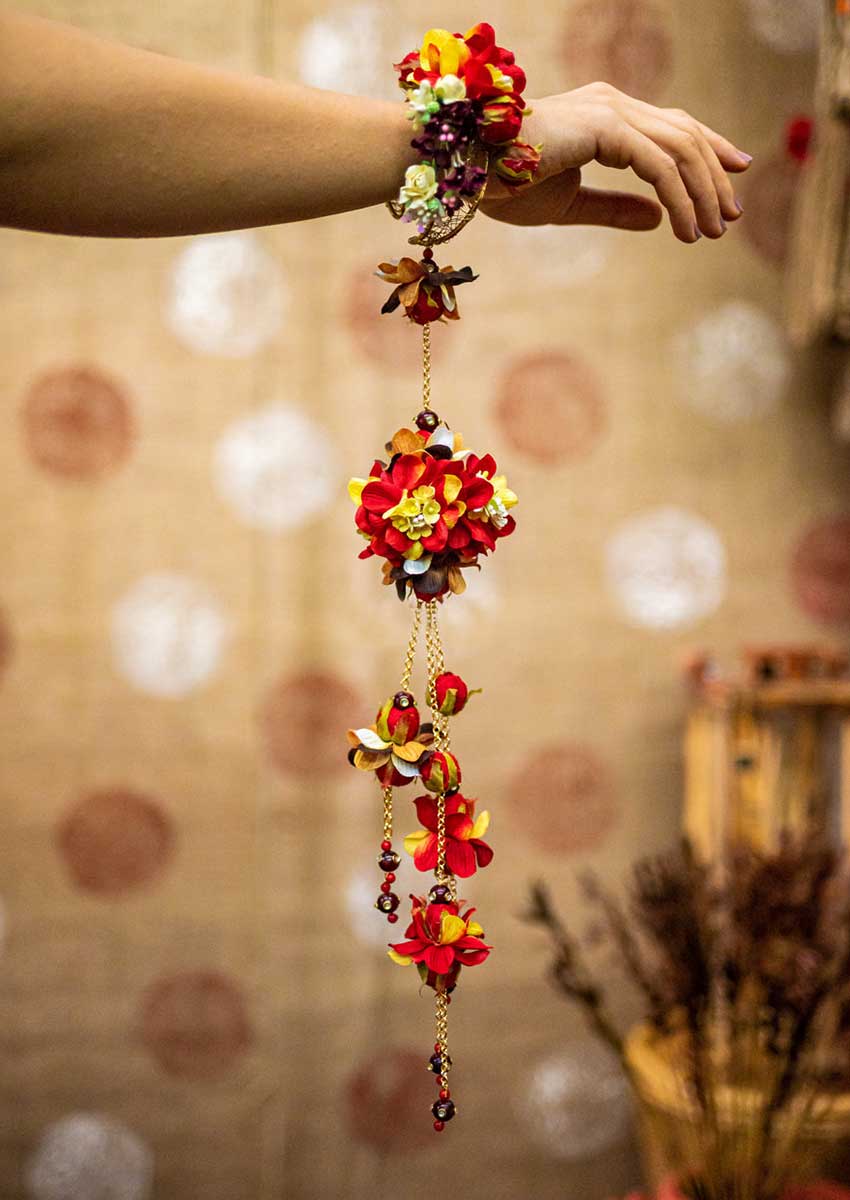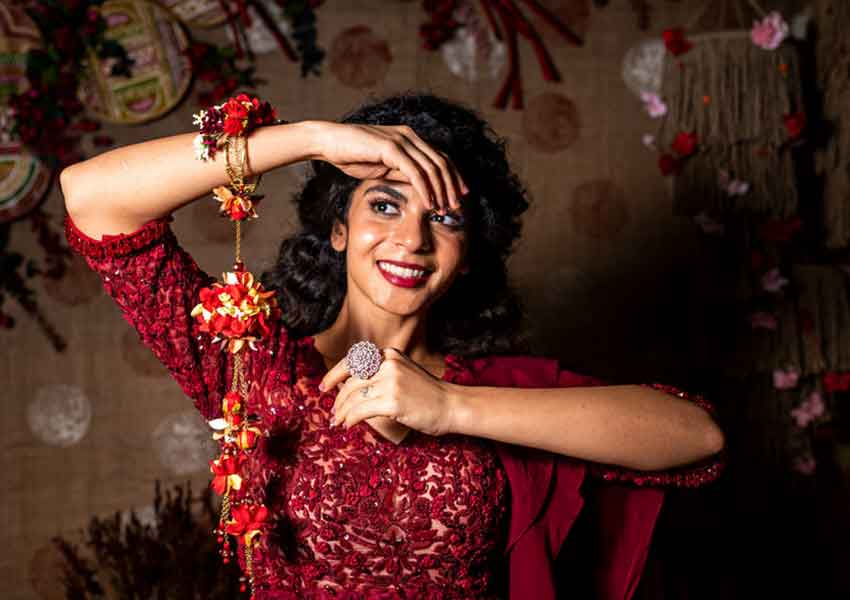 Shalimar Bagh
If you want the kaleeras to be well decorated and dazzling, then the "Shalimar Bagh collection" is what you should go for. These kaleeras are designed to spell royalty and incorporates rich colours and elements to make the bride look grand and sophisticated.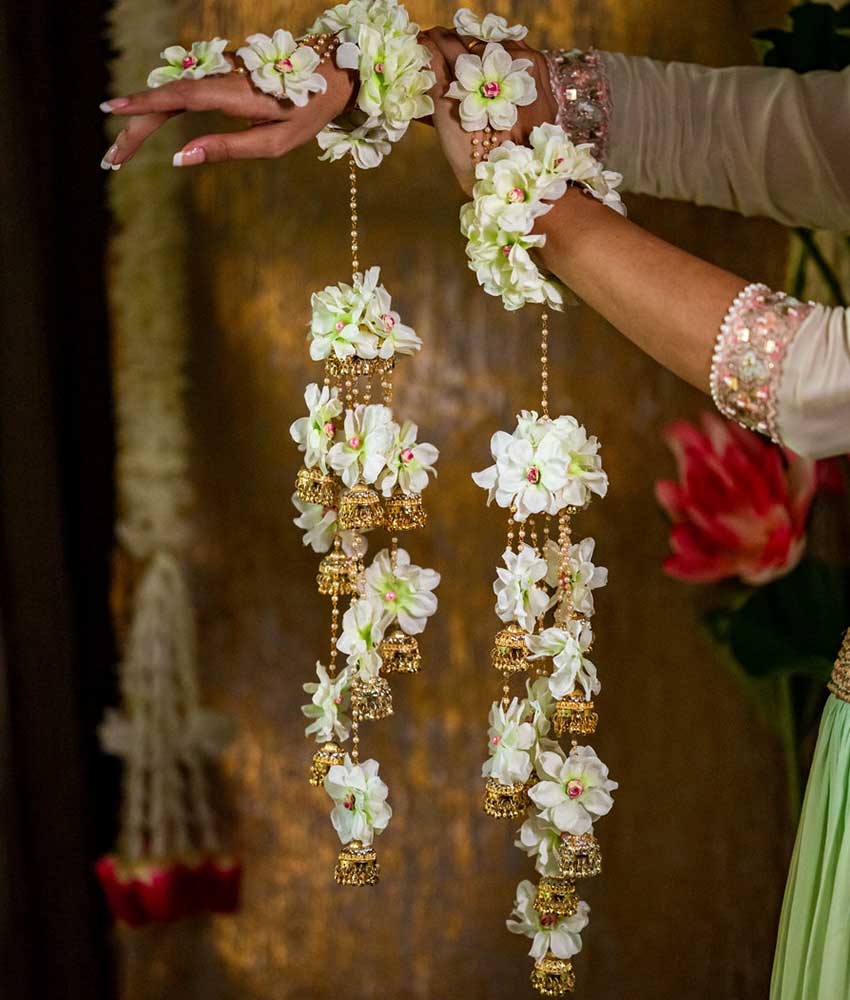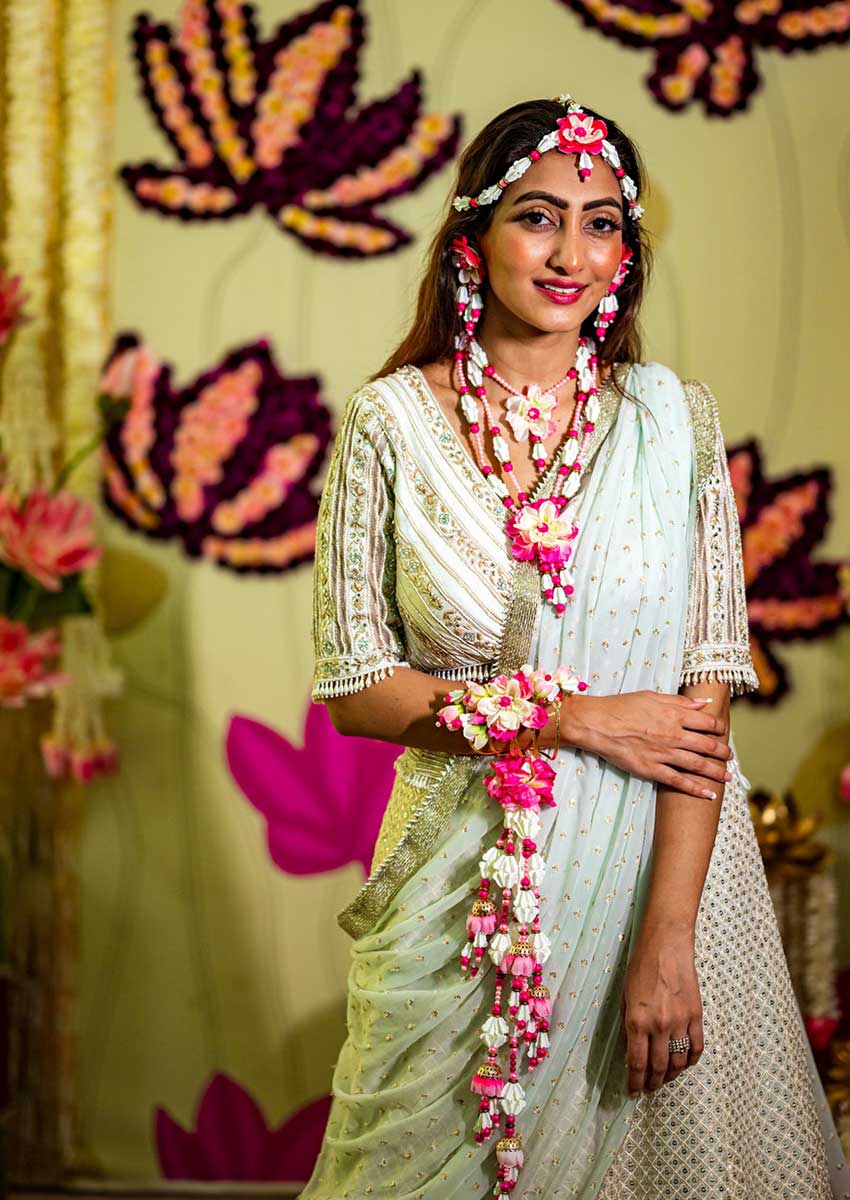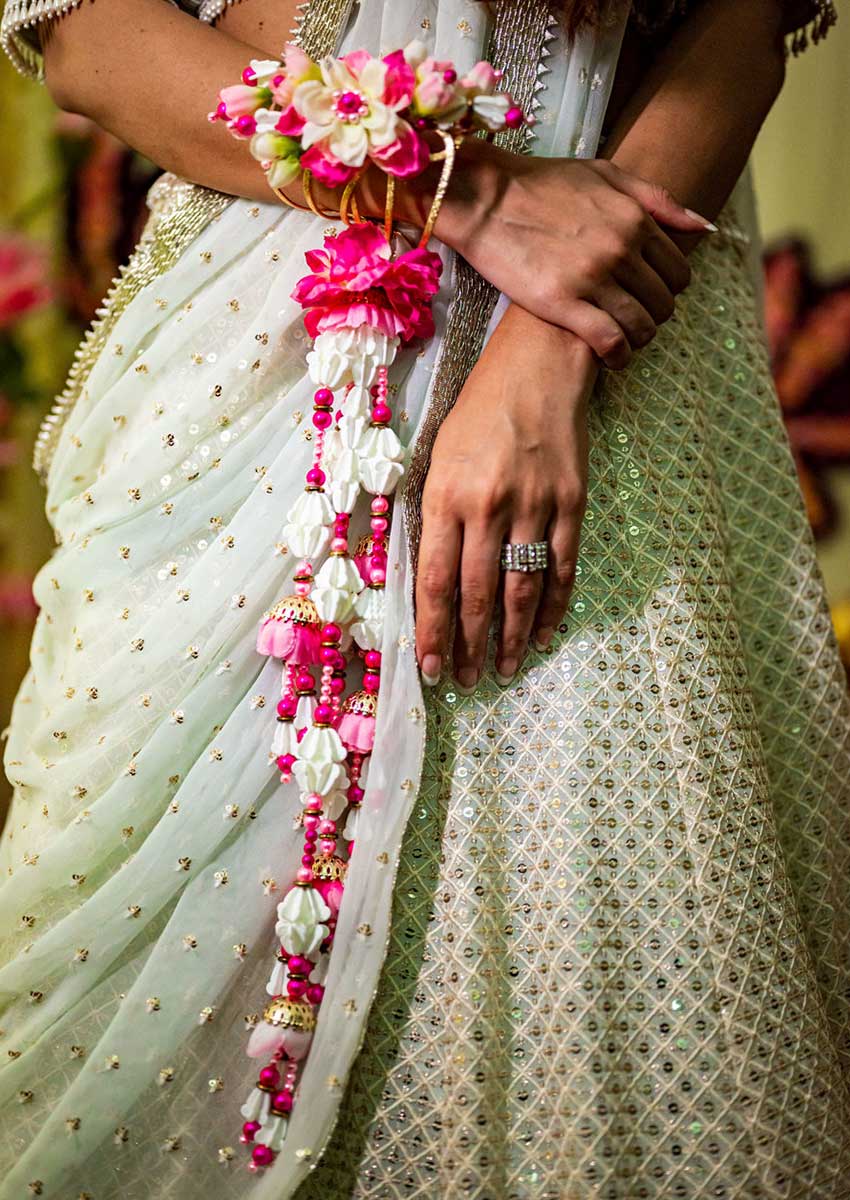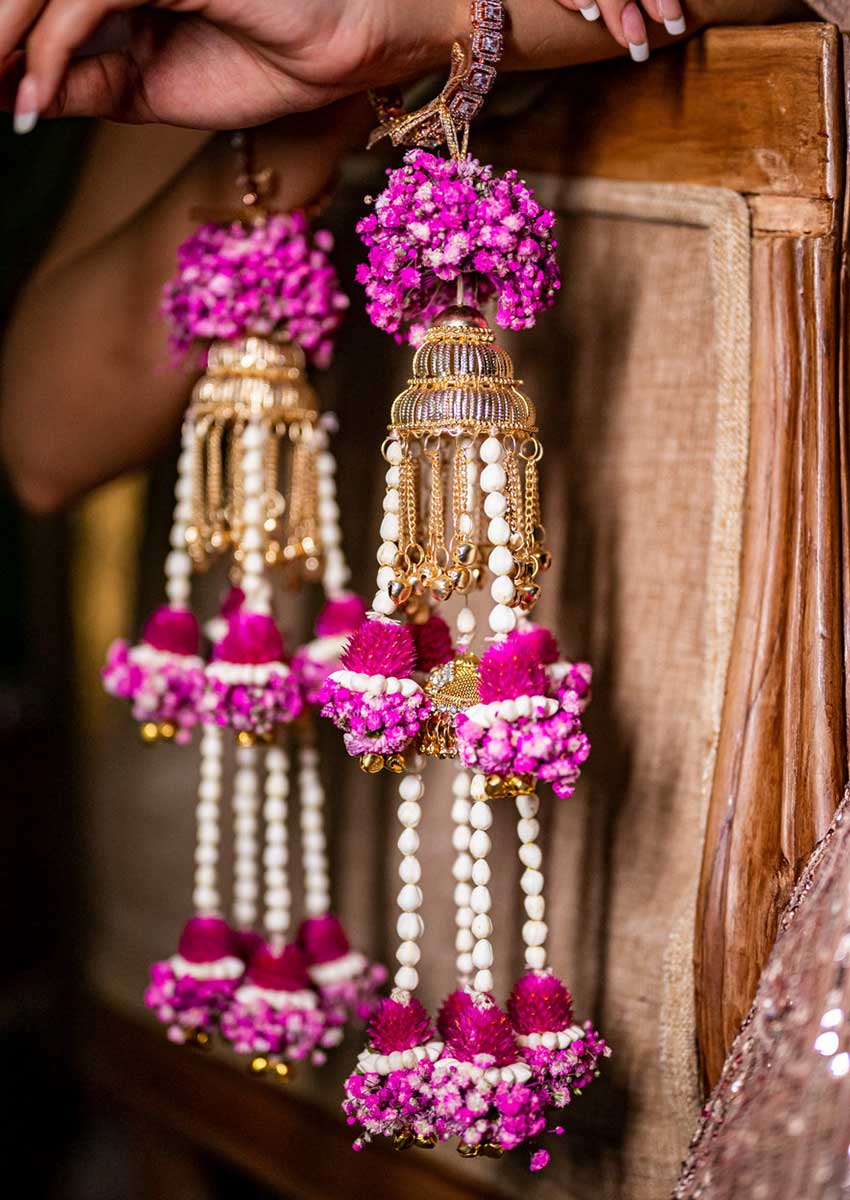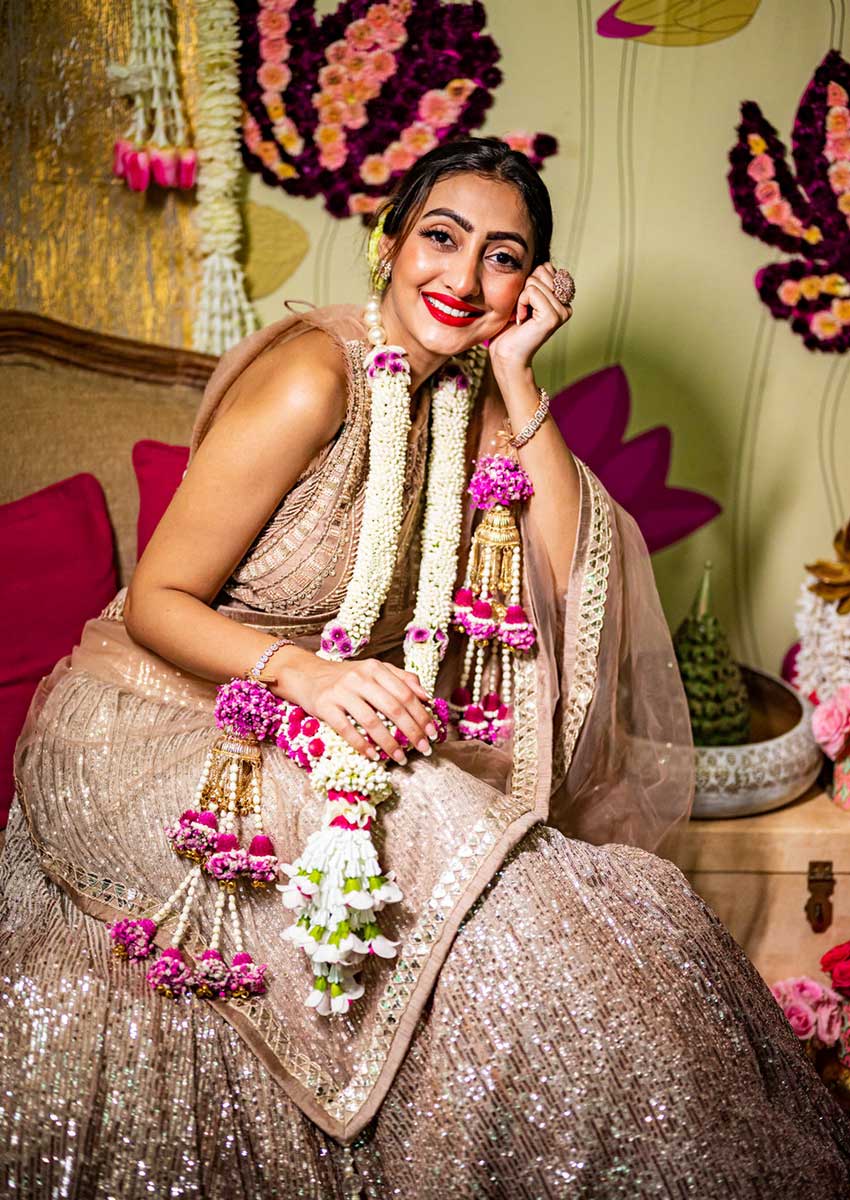 Read More: Top 20 Floral Bun Ideas for All Pretty Brides-To-Be
Pichwai Kaleere Style
Another very popular style of kaleeras that have become favorites with brides are the ones inspired by the Pichwai painting and its concept of tie and dye. Focussing on colors like red, orange, and yellow, these kaleeras pick eye-catching elements like the marigold flower that is combined with quirky prints to offer a unique look.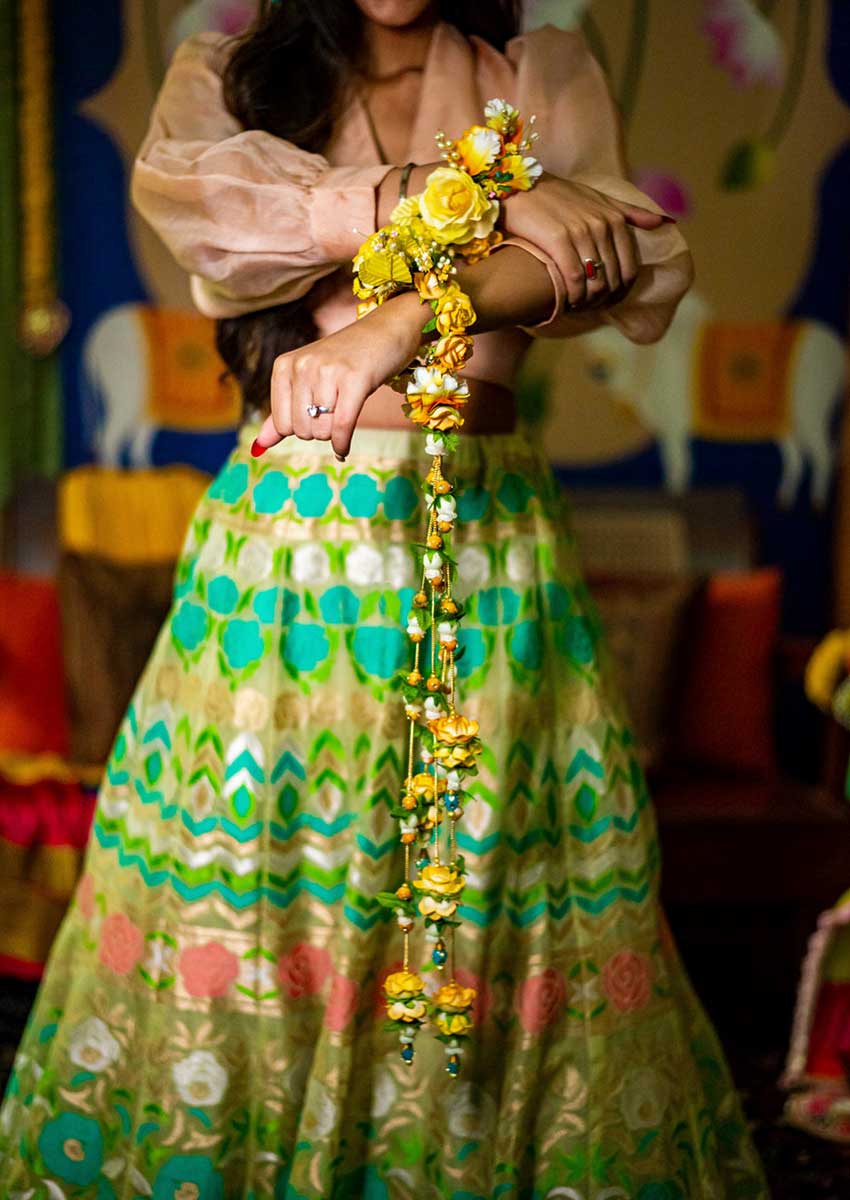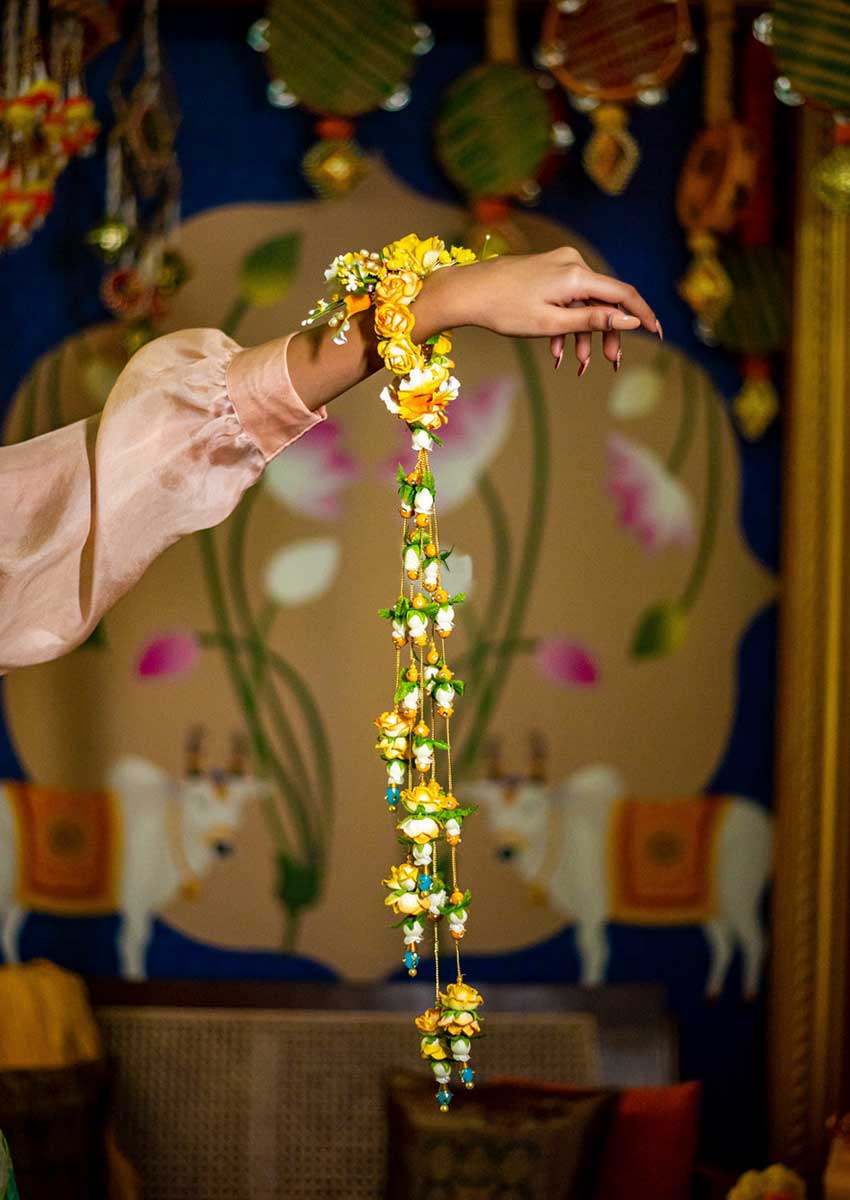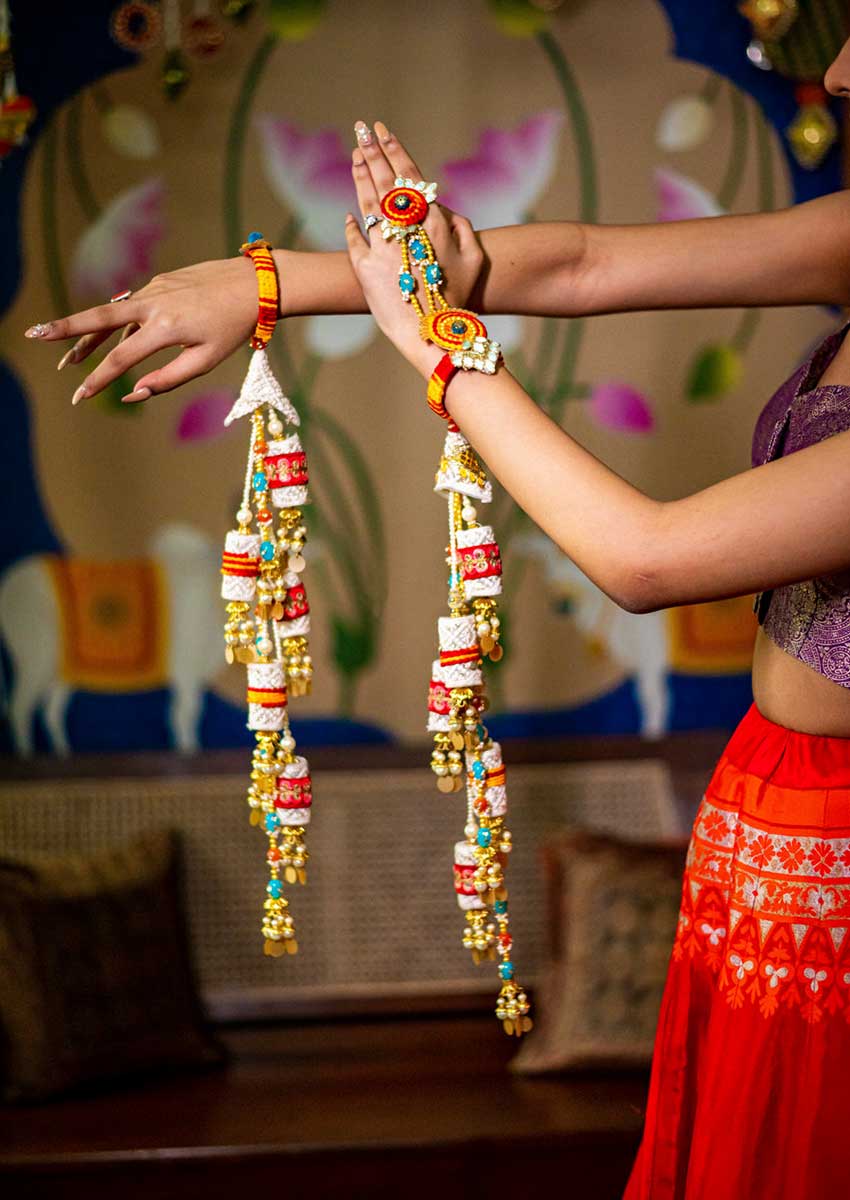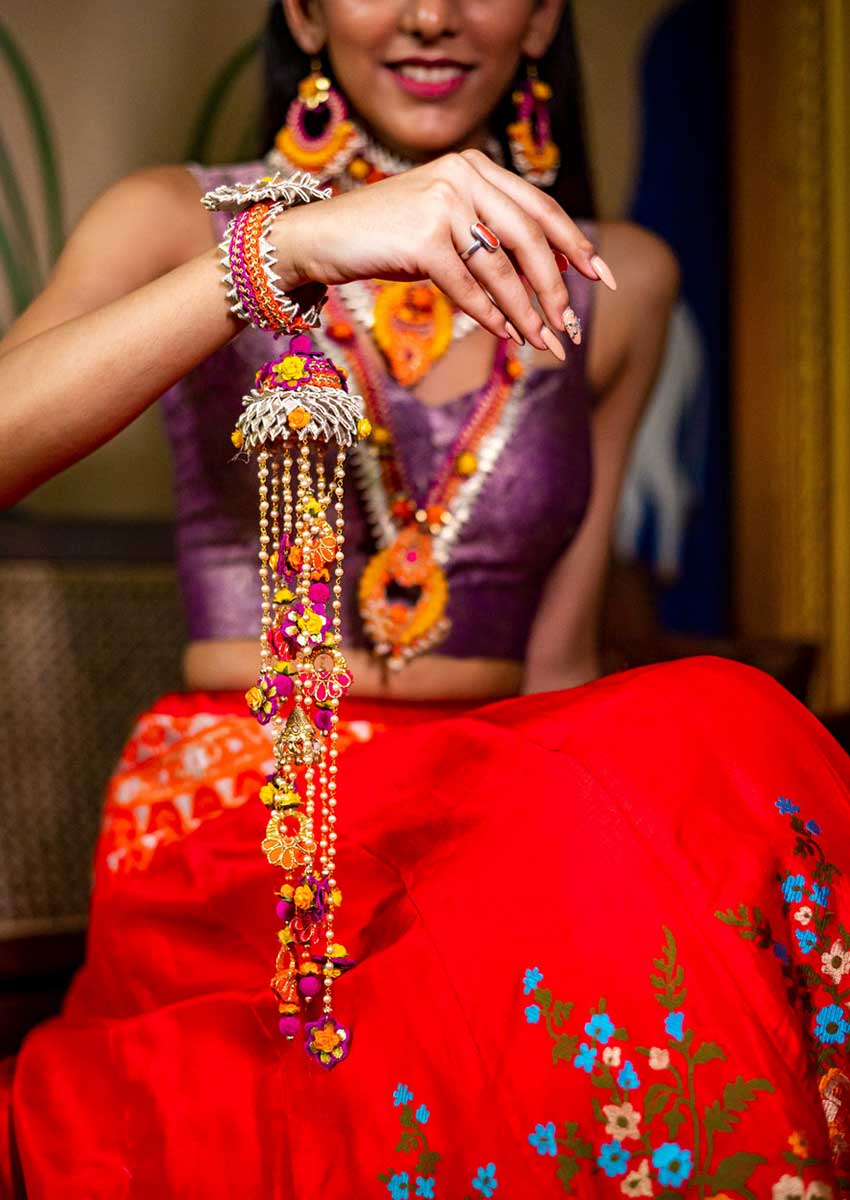 For more such amazing bridal accessories and trends, follow us on Instagram @getweddinginspo. To find the best wedding venue in Delhi, contact our venue experts at GetYourVenue.