Sanya Farms in Faridabad is one of the most sought-after banqueting facilities in the city.Situated at a prime location on surajkund main road, opposite to "Omaxe Forest Building Anangpur Chowk", Sanya Farm is surrounded by natural beauty of Aravali Hills, hilly landscape and many more It  is an expansive and beautiful space to host all kinds of pre-wedding and wedding events. If you want to have a fun wedding along with some calm, you can definitely opt for this venue as it serves the perfect blend of both the worlds. This wedding venue in Faridabad is already a very well-known spot because of its location just 15 minutes away from Faridabad Railway Station, reaching here won't be an issue.
Facilities and Capacity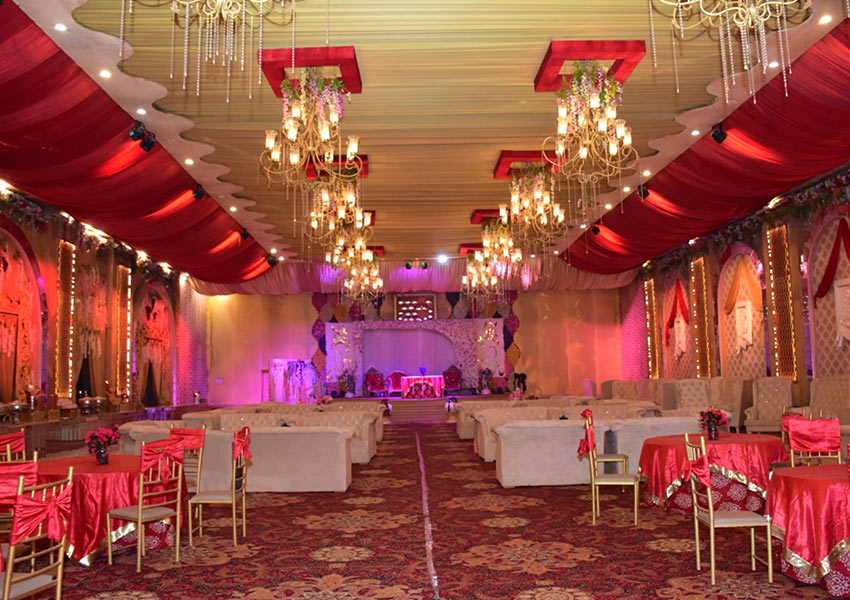 With so many exceptional services with one of the best wedding venues in Faridabad and all kinds of facilities at your doorstep, you can enjoy a hassle-free wedding and spend all that quality time with your guests. You can host all kinds of celebrations, such as weddings, receptions, pre-wedding events. You can also invite over your guests for birthday parties, farewell, promotion parties, and many such celebrations that matter to you the most.
This is a great venue which can host small and intimate events in its space and accommodate about 1200 people at a time, ensuring that all your banqueting needs and demands are attended. Also, the venue makes sure to offer your guests with great comfort, much convenience and happy stay experience, as the service staff manage and look after all your guests' and their needs and demands, so as to ensure that everyone has a gala time at the resort.
Sanya Farms & Banquets in Faridabad, SurajKund Badkhal Road offers a couple of party areas. So if you are into indoor celebrations, they have a banquet hall for that, and if you like to host your event in an open space, for that they have a lawn to offer.
Crystal banquet – It can accommodate 100-150 pax and is suitable for pre wedding functions & small events.
Diamond banquet – It is one of the most selling subvenues of the farm which can accommodate 100-450pax
Party lawn – The lawn can cater upto 400-1200 pax
Services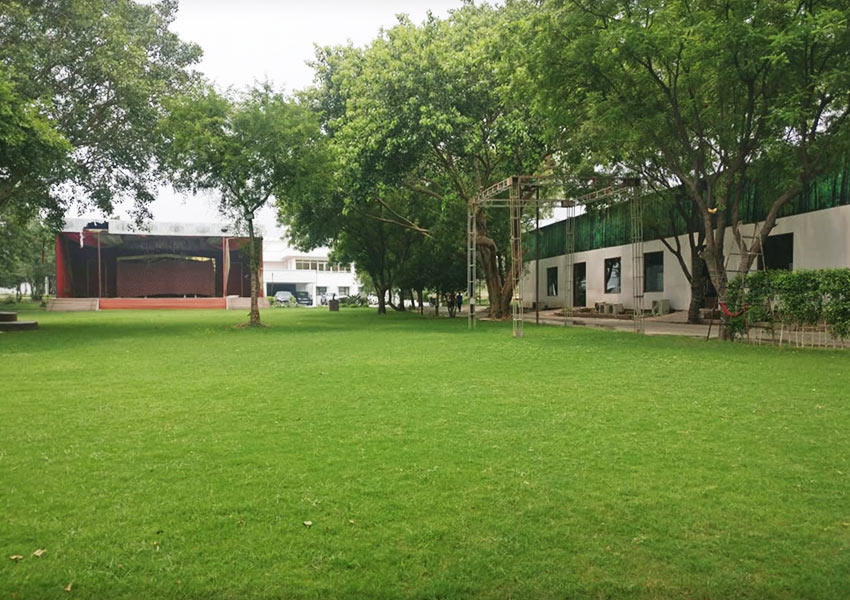 Sanya Banquets and Farms in Faridabad also offers you the following services and facilities, where the management and staff of the venue work hard to offer you an exclusive wedding event. With a top-notch catering staff, Sanya Farms, SurajKund Badkhal Road Faridabad, has a team of culinary experts that work wonders when it comes to whipping up mouth-savoring delicacies and desserts. The already sophisticated venue hardly needs further enhancements but the decor crew can easily take care of all of your needs.  It will provide you with complete banqueting needs and facilities like the following:
Valet parking
Service staff
Guest accommodation
In-house catering
Different types of cuisines
In-house decor only
Sanya Banquets and Farms in Surajkund has a very hospitable team that assures you and your guests with an event and stay experience that you will always remember.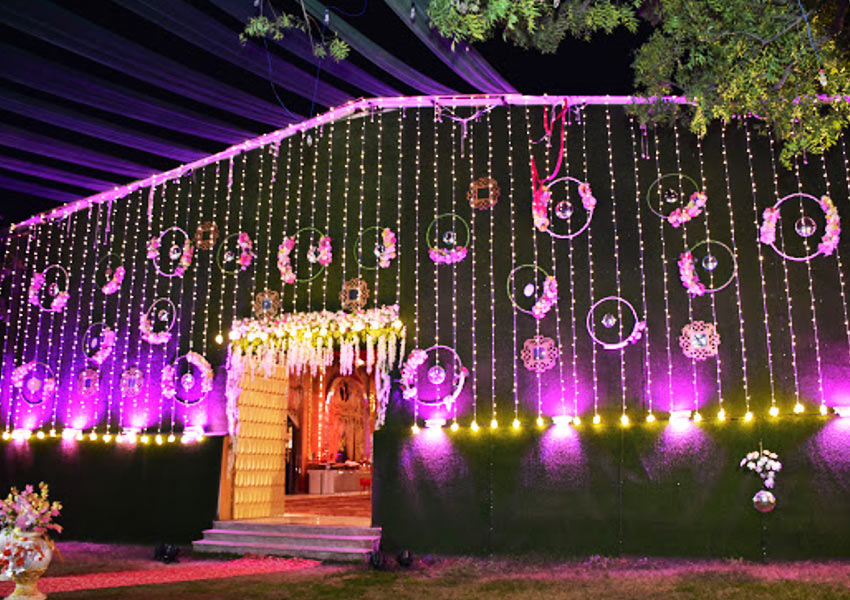 At the Sanya farm- the best wedding venue in Faridabad, they understand that your wedding is one of the most important days of your life; a day that should be filled with love and joy without the hassle and stress of planning. Their "hands on staff" will embrace your thoughts and ideas and use innovative means to implement the details for you. Sanya Farm & Banquets in Faridabad provides all of the resources needed to give the day you have always dreamt of.
To book this wedding venue in Faridabad, click on the link below or call +91-8800093444