If you are someone who likes to get done things differently for your wedding, why not begin with your wedding card? Gone are the days when we used to see religious symbols, motifs, and floral designs on the wedding invitation cards. Nowadays, wedding planning companies and couples are coming up with mind-boggling creative WhatsApp Wedding Invitation Designs & Ideas. They are not just quirky in terms of design but so much fun to read.
If you too need some inspiration for your wedding card, here we are bringing you some amazing digital wedding Invitation cards that you can share with your guests over WhatsApp or other Social Media platforms. Your guests will surely be amazed by these super-fun and creative wedding invitation designs.
#1 Because Bollywood & DDLJ never goes out of style! You can pick the movie of your choice as well for your wedding invitation card.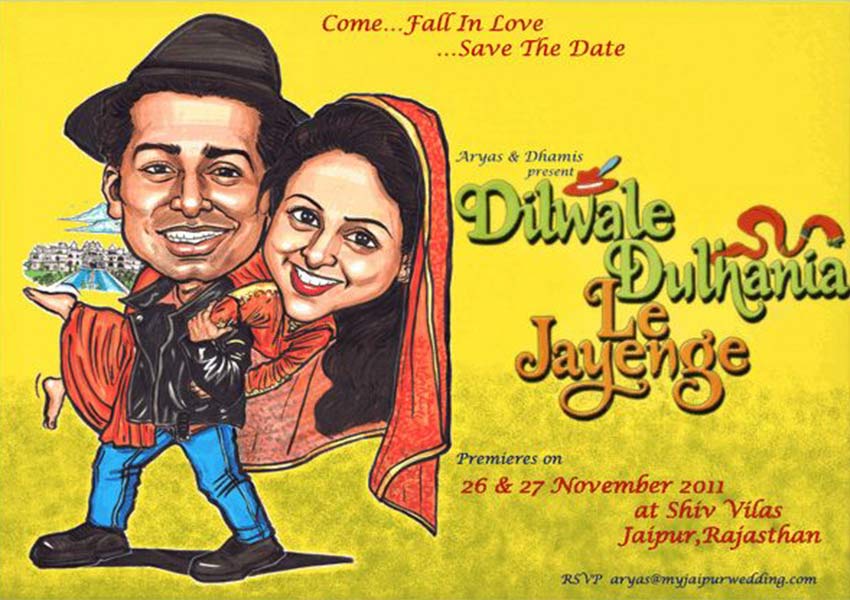 #2 Sharma Ji kaLadka truly had us all laughing and rolling out on the floor. Why don't you try to come up with some similar hilarious content for your invitation card?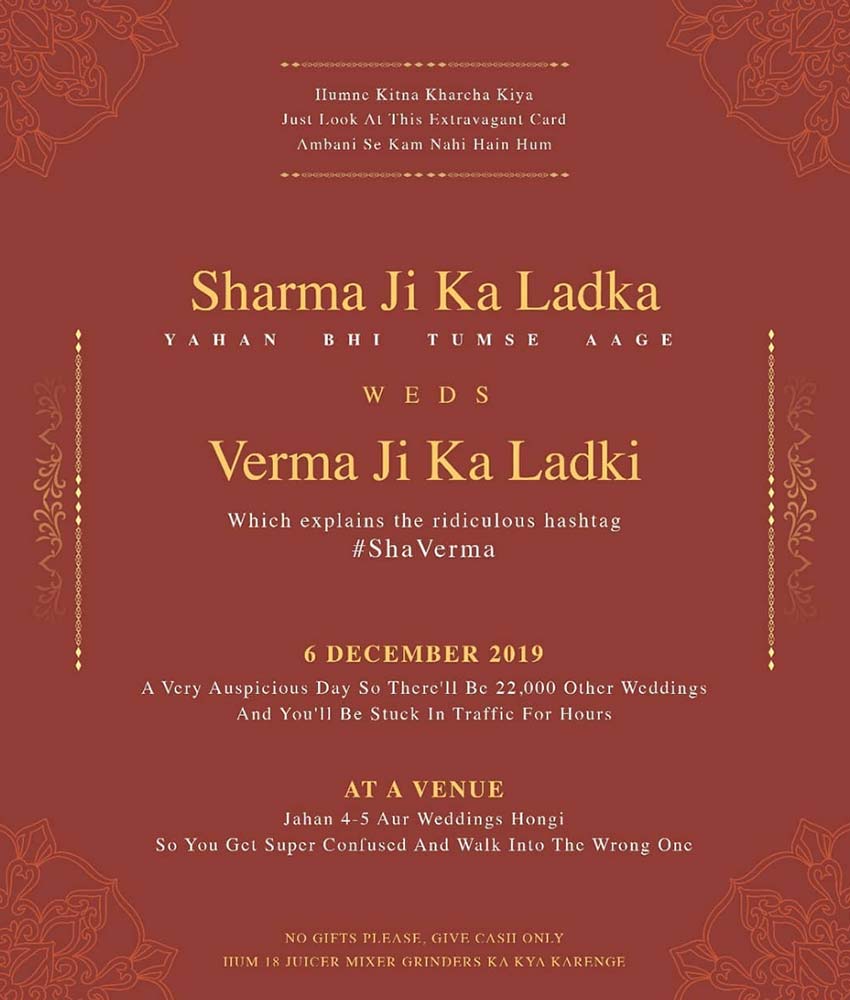 #3 How about inviting your guests and giving them reasons not to miss attending the celebration?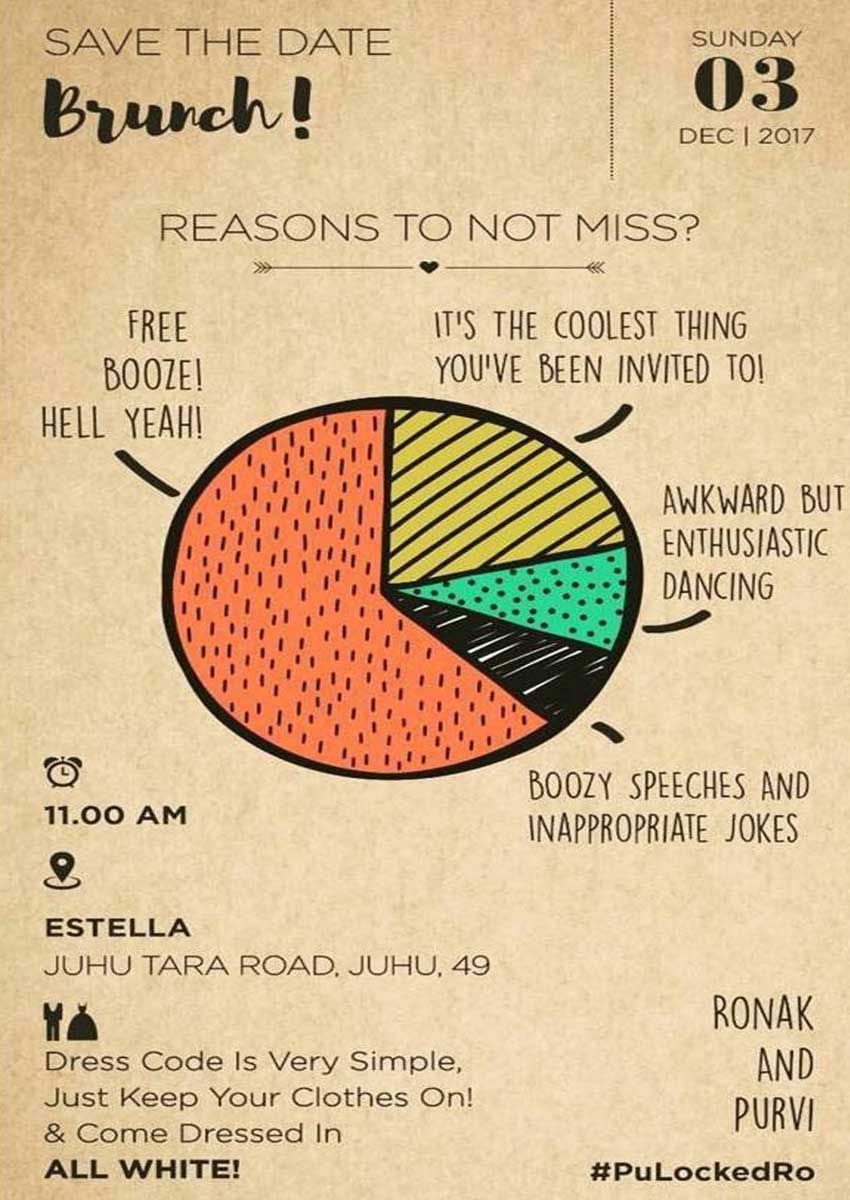 #4 Another interesting invitation card idea to consider for your wedding!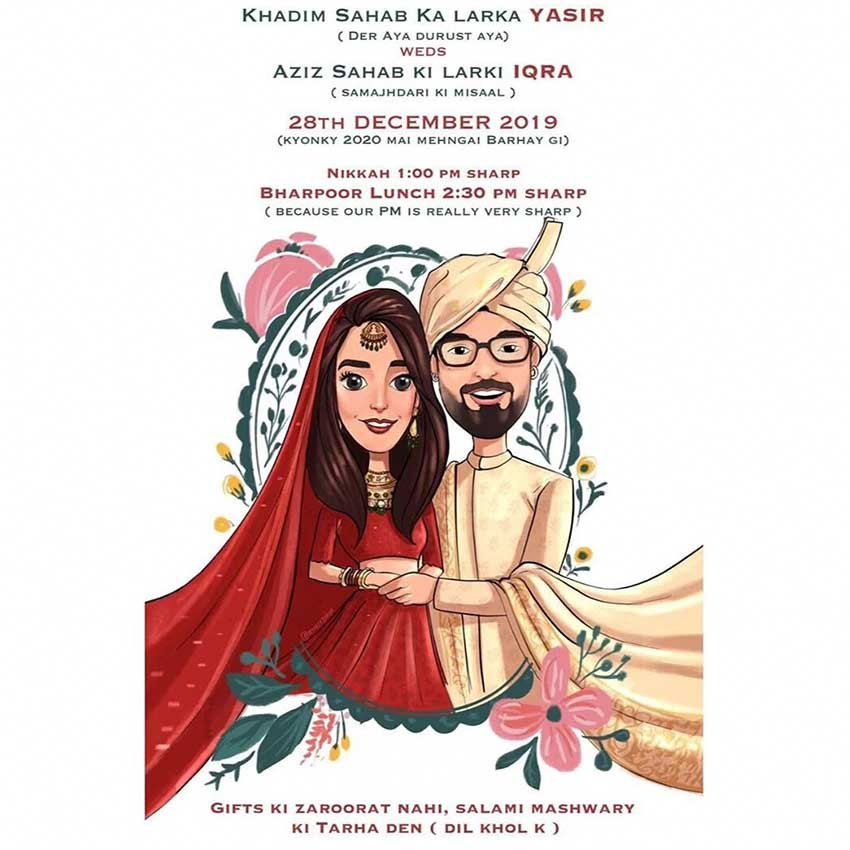 #5 Using your caricature in the invitation card is another super fun idea. Your guests would just love the idea. Try it!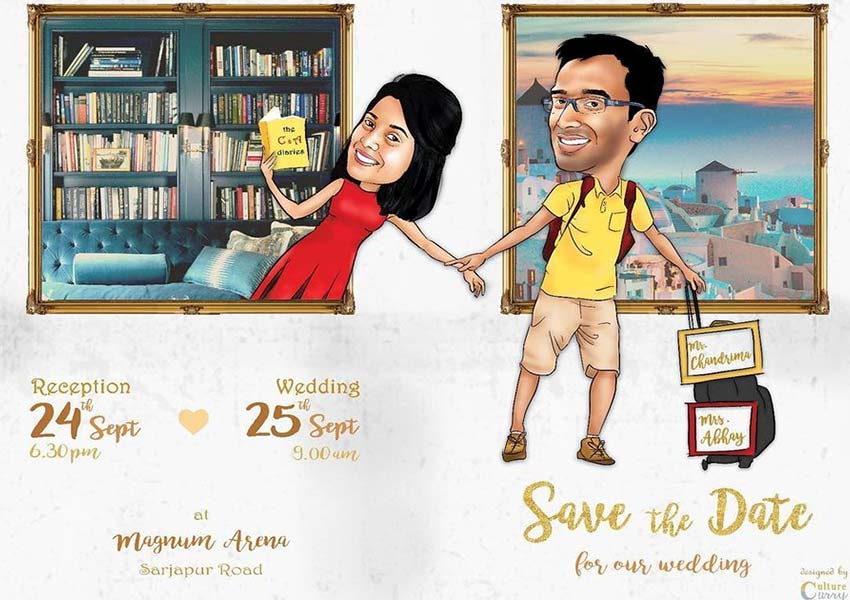 #6 Regal, elegant, and up to the mark! – A perfect wedding invites for those who like it subtle and voguish.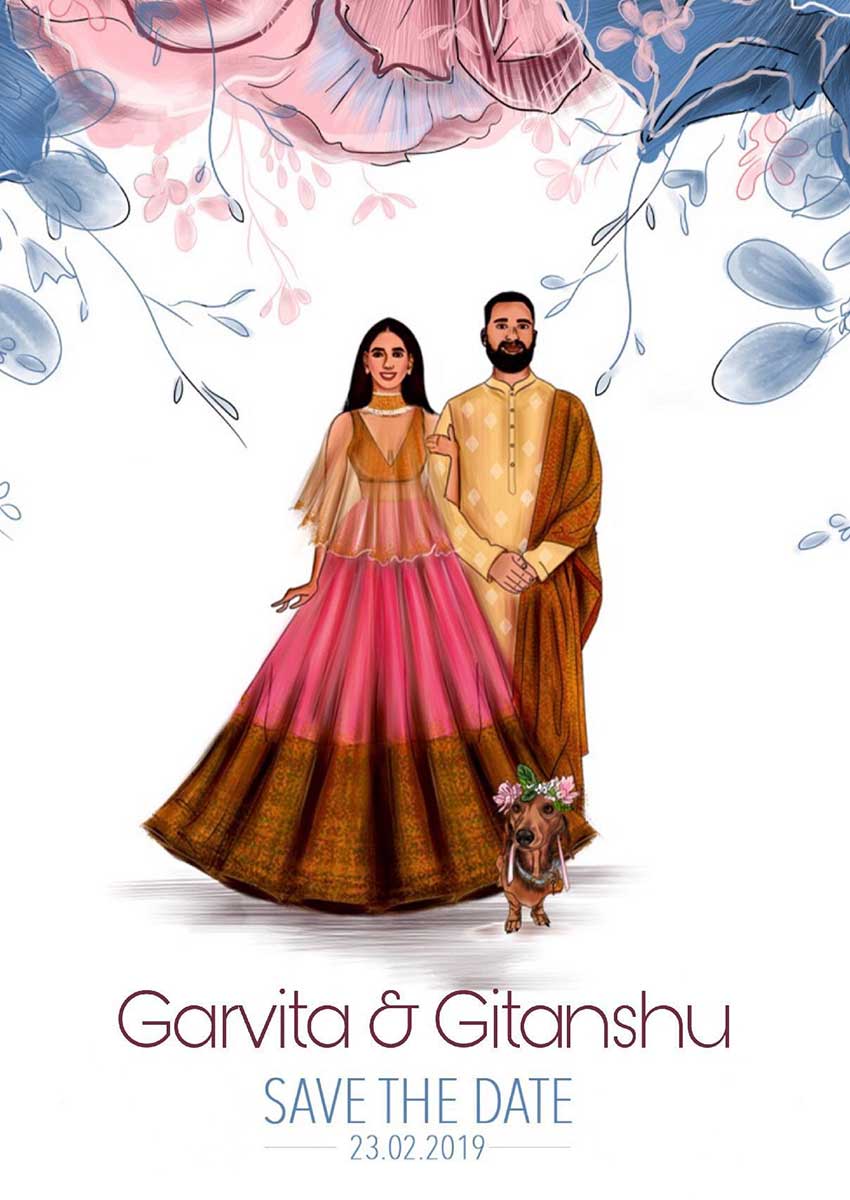 #7 How about telling your love story through the ladder and funky poster?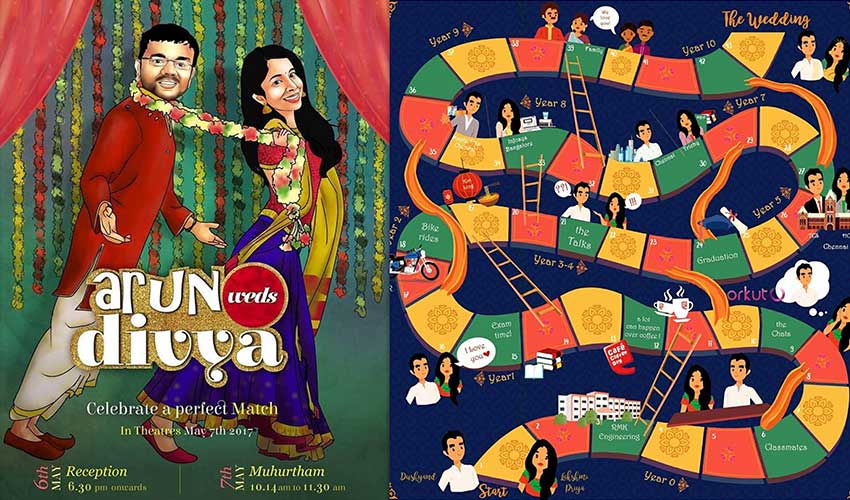 #8 If you are marrying your partner in crime, there is no better invitation idea than this one.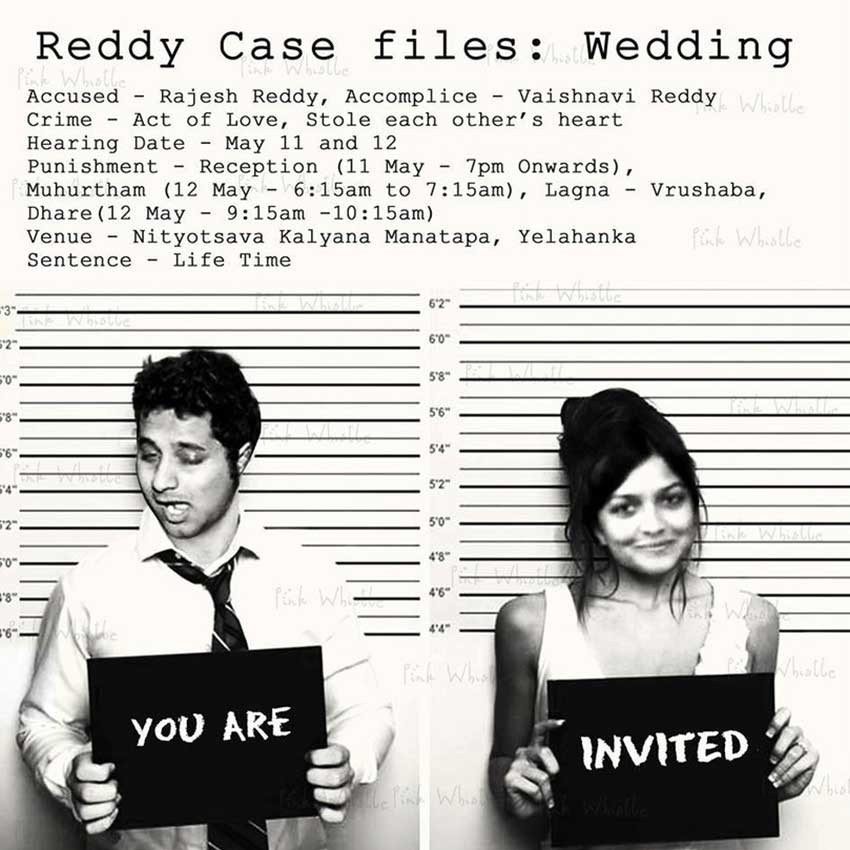 #9 Looking for the funky "Save the date" poster? Here is the perfect one for you!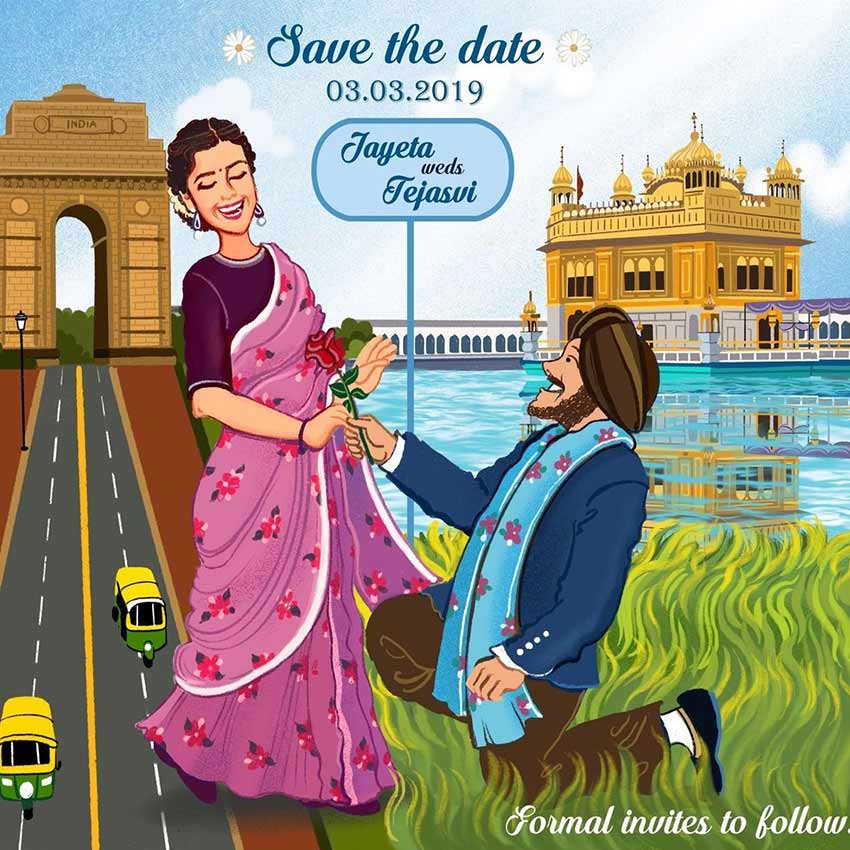 #10 Want to keep a modern yet traditional feel for your wedding invite? If yes, this is the card for you!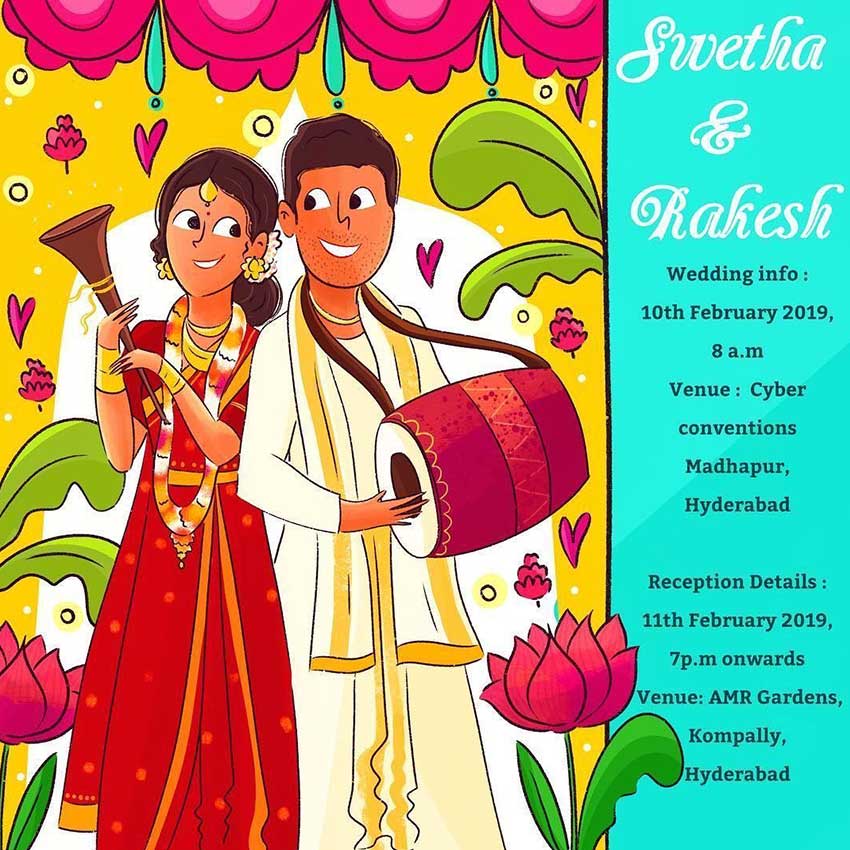 So pick the one that best suits your interest, style, and personality. You can also contact our wedding planner and experts at Get Your Venue to design the wedding invitation cards that make your invitation stand out and make a place in your guests' hearts.