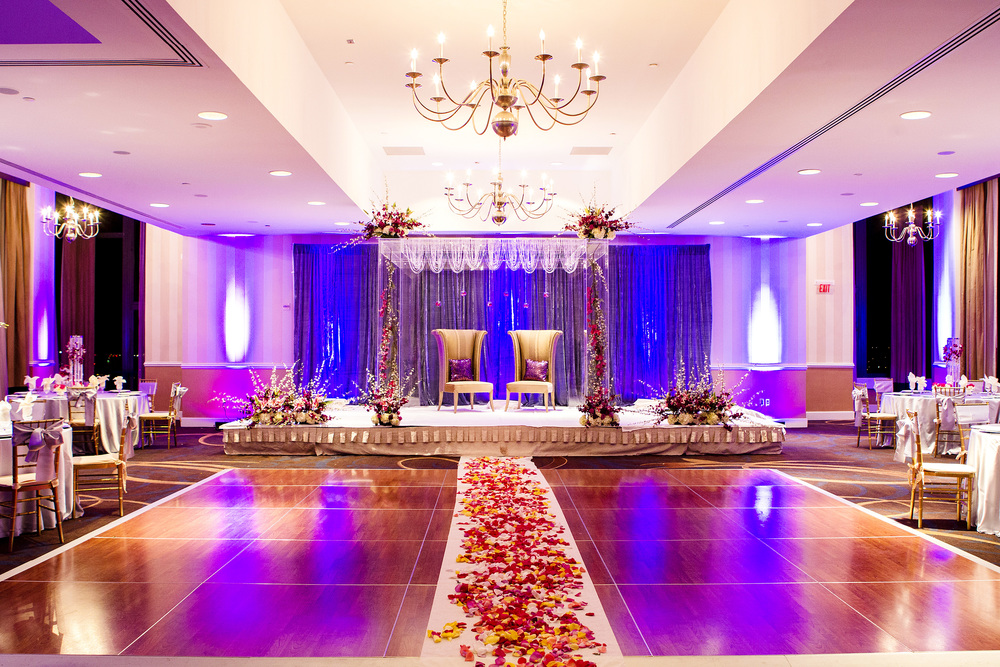 The essence your wedding celebration exudes depends on how well it has been decorated. A well done up wedding set mesmerizes one and all, instantly. Thankfully, some of the most able wedding planners are also the most accomplished wedding decorators. They manage to create eclectic settings with the aid of trained professionals that they have on board. They also have tie ups with some of the best Delhi wedding decorators and will be happy to collaborate with them for providing the best look to your wedding set.
As experienced decorators would explain, the best done up weddings are also the ones that are most simple. Using too many concepts could create a conflict of elements. It is important to engage expertise related to lighting concepts, set designing and fabric knowledge and set up something unique that is not necessarily complicated. Simple layouts look appealing. And when accomplished with a touch of class, they truly appeal to one and all.
It is also important to create an energy efficient setting. Wedding sets can be especially energy guzzling and it pays to make some truly green choices like using LED lamps and so on. Lighting should be also be used judiciously and only as much as required.