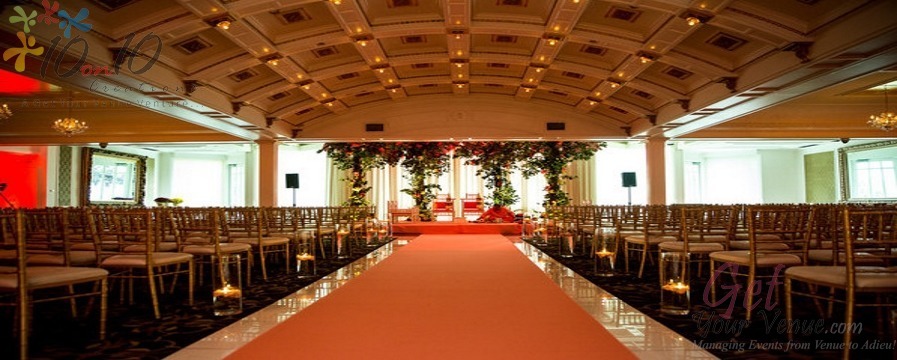 Weddings are all about celebrations. And they are landmark events in any family. However, how well you celebrate depends on how deftly the celebrations have been planned. Delhi wedding venues that find favor with most are booked way ahead of the wedding date. Therefore, as soon as your dates are on the table, one of the first things you perhaps need to do is book your venue. Ideally, your wedding planner, provided you have engaged one, will be the best person to book venues for you. He or she will have great contacts and some of the best deals can be worked out for your benefit. However, some basic thoughtful inputs must go in from your side. It is important to provide a list of preferences to your planner so that suitable choices can be made.
For instance, apart from selecting a venue with the desired infrastructure, it is always important to scrutinize the surroundings for ascertaining the best choices. For instance, venues that are right by the side of a busy road or highway may not be a great choice. A little distance is always good. Also, a venue that's extremely close to an open ground that hosts political rallies or sporting events is a bad idea. In case your wedding date coincides with a large scale event, not only will it get noisy, your guests will also find it difficult attending the event.
Similarly, your wedding venue in Delhi must also be at a distance from other venues. The noise and disturbance can be way too much.